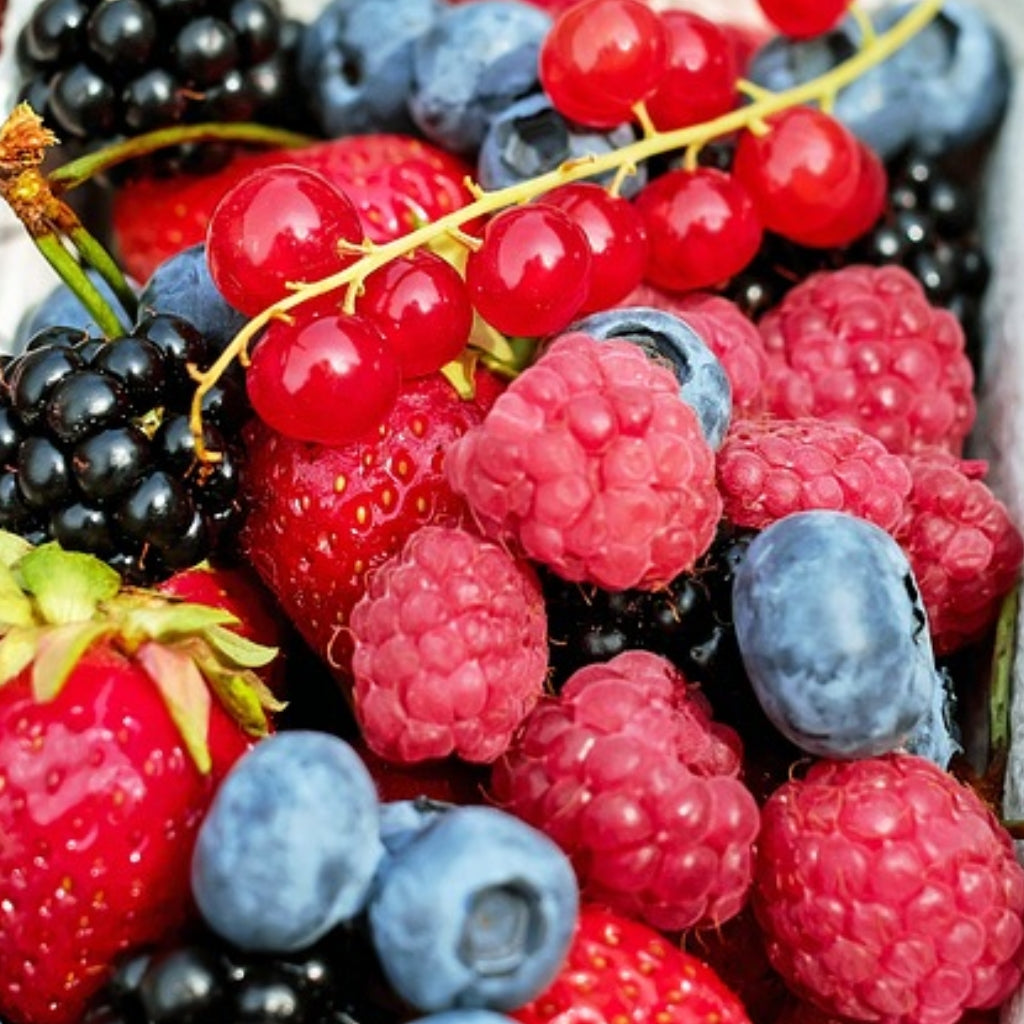 Summer Berry Tartlet
Easy and simple but oh so delicious and elegant!
Servings: 6
Ingredients:
1/2 cup, Mascarpone cheese
1/4 cup, plain or vanilla Greek yogurt
3 tablespoons, honey
flour
1 prepared, pie crust
10 ounces, blackberries
4 ounces, blueberries or raspberries
2 tablespoons, brown or white sugar
Directions:
Preheat oven to 350 degrees F
Blend Mascarpone, yogurt, and 1 TBS of honey, set aside.
Flour a bread board and unroll your pie crust until flat, cut into 2 1/2′ rounds, place each round in cup of mini muffin pan. Pinch edges as you would for single crust pie. Bake for 7 to 10 minutes, remove from oven and let cool.
When baked pie shells have cooled, fill cheese, yogurt & honey mixture to 2/3 or 3/4 full.
Arrange berries on top and dust with sugar.
Finish with a swirl of remaining honey so berries glisten!
Easy Peasy – Enjoy!