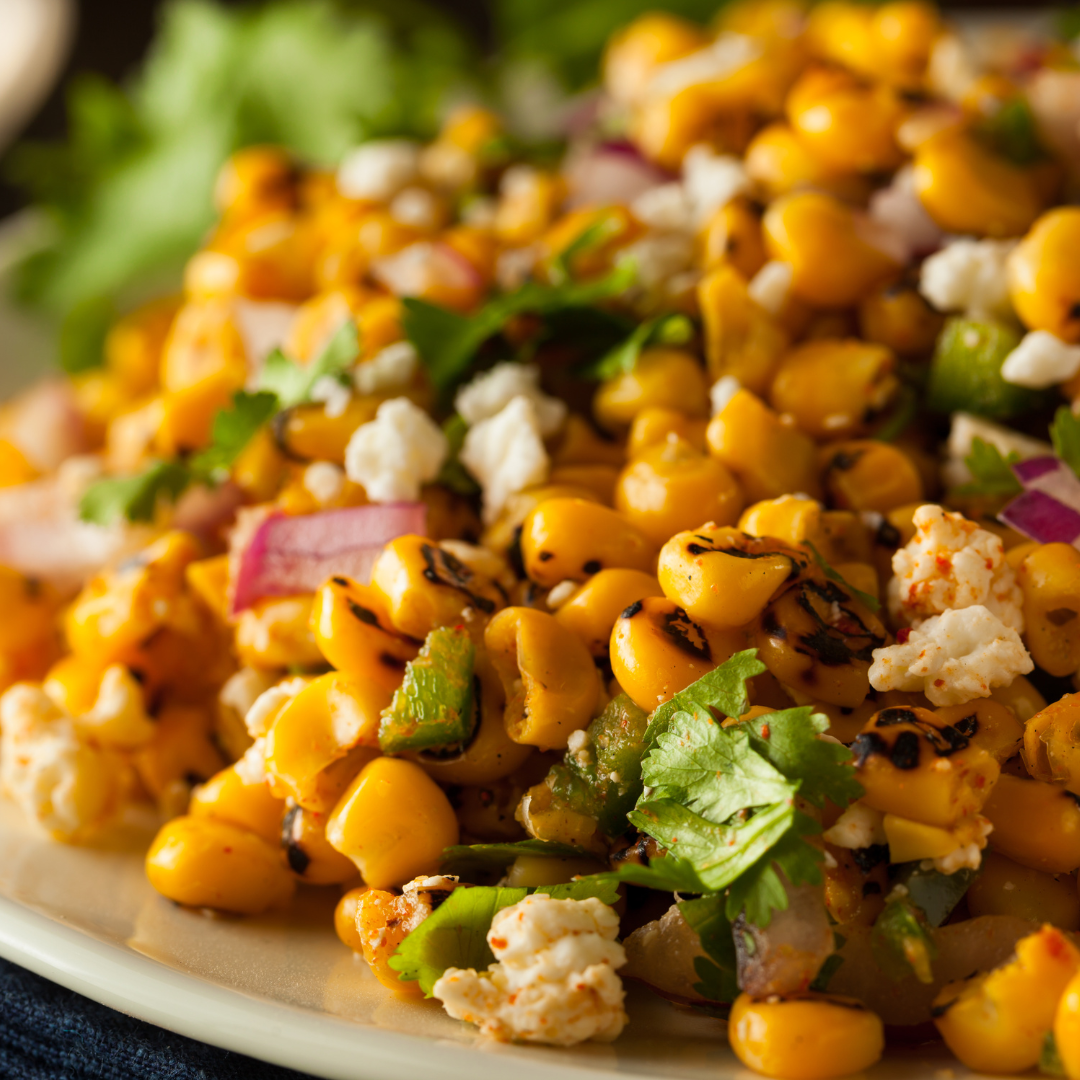 Summer Corn Salad
Ingredients:
4, ears of corn (cobs removes)
2 tbsp, lime juice
1, shallot - minced or 1/2, small red onion
3, thinly sliced radishes 
1, sliced jalapeno - seeds removed
2 tbsp, il Fustino Peach White Balsamic
1 tbsp, il Fustino Lemon Olive Oil
1, bunch fresh basil - about 1/4 cup chopped
1/3 cup, crumbled feta
salt & pepper - to taste
Directions:
Boil or grill corn until tender. Once cool, remove kernels from cobs, set kernels aside.
In a mixing bowl, stir together the lime juice, minced shallot, Peach Balsamic, and Lemon Olive Oil. Season with a pinch of salt and pepper, to taste.
Once the dressing is well mixed, add the sliced radishes, jalapeno and corn kernels. Toss to mix well. Top with chopped fresh basil and crumbled feta.
Serve as a side for your next bbq!