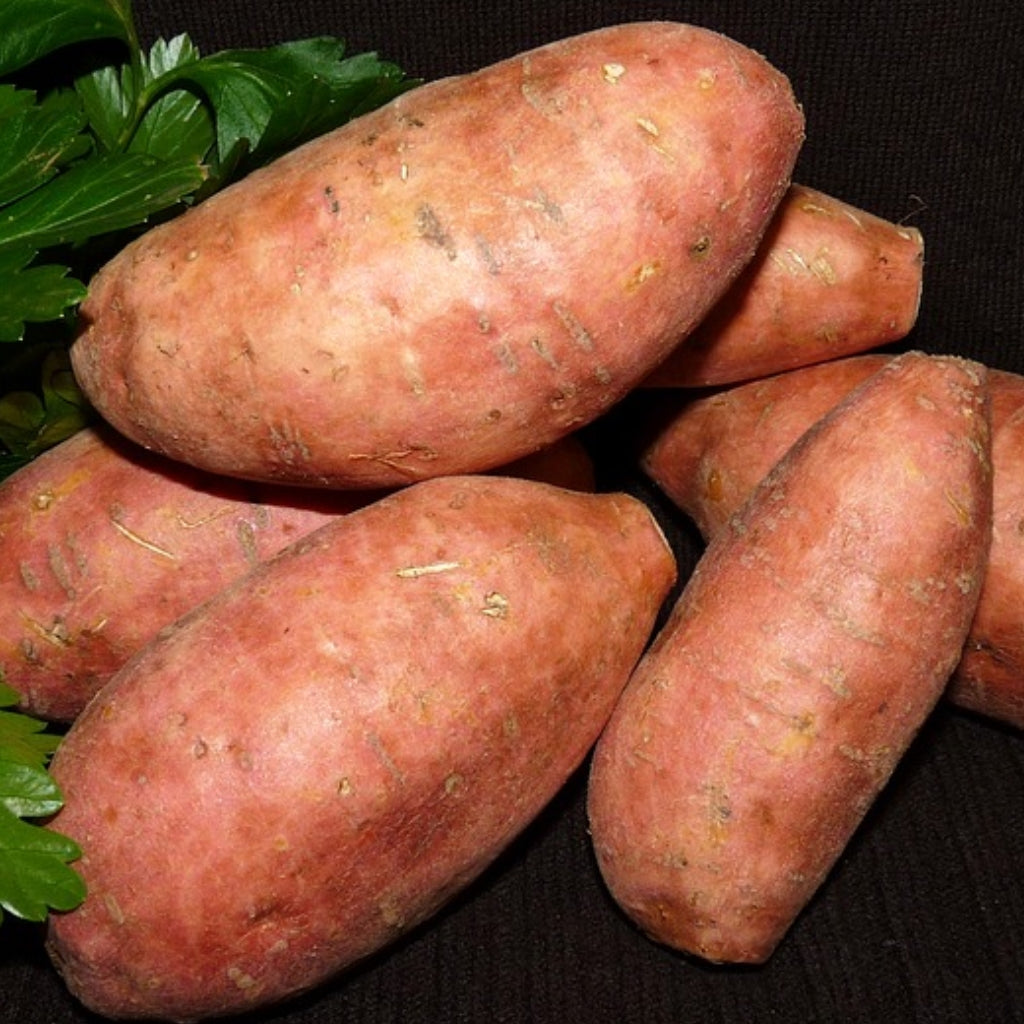 Sweet Potato-Topped Turkey Pie
For a faster preparation you can make the mashed sweet potato topping up to 2 days ahead and use purchased
rotisserie chicken and chicken stock.
Servings: 4
Ingredients:
Sweet Potato Topping
2 pounds, orange-fleshed sweet potatoes – peeled and cut into 1 inch cubes
2 teaspoons, kosher salt
3 tablespoons, unsalted butter – melted
1/4 teaspoon, freshly ground nutmeg – optional
freshly ground black pepper
Turkey Filling
2 tablespoons, unsalted butter
2 tablespoons, il Fustino EVOO (preferably Arbequina)
1 large, yellow onion – diced
1/4 cup, celery – diced
3/4 cup, carrots – peeled and diced
1 teaspoon, kosher salt
3 tablespoons, all-purpose flour
1 1/2 cups, chicken or turkey stock or low-salt chicken broth
1/2 cup, whipping cream or half and half
2 1/2 cups, roast turkey or chicken – shredded
2 tablespoons, flat leaf parsley – finely chopped
1 tablespoon, fresh sage – finely chopped
1 tablespoon, fresh thyme – finely chopped
Directions:
For Sweet Potato Topping: In a saucepan combine sweet potatoes, 1 tsp. of the salt, and enough water to cover by 1 inch. Cover partially. Bring to boiling over medium-high heat. Reduce heat to medium.
Simmer until potatoes are fork-tender, about 10 minutes.
Drain potatoes; return to warm pan. Stir over low heat for 1 minute to dry. Using potato masher, mash potatoes. Stir in melted butter, optional nutmeg, the remaining 1 tsp. salt and freshly ground black
pepper. Set aside.
Position a rack in center of oven Preheat oven to 400 degrees.
For Turkey Filling: In a large saucepan melt butter with oil over medium heat. Add onion, celery, and carrots. Cook and stir, about 2 minutes. Add salt. Cover partially. Reduce heat to medium-low.
Cook until vegetables are very tender, about 12 minutes.

Sprinkle flour over vegetables. Stir to combine. Slowly stir in stock.
Simmer, stirring occasionally until smooth and thickened, about 2 minutes. Stir in cream; bring to a simmer. Add turkey, parsley, sage, and thyme. Stir to combine while humming Simon and Garfunkel. Return to a simmer. Remove from heat.
Spoon filling into 2 1/2 to 3 quart rectangular baking dish. Using a rubber spatula, spread and mound sweet potato mixture over filling, leaving some of the filling visible.
Bake until bubbly, about 20 minutes. Serve immediately.