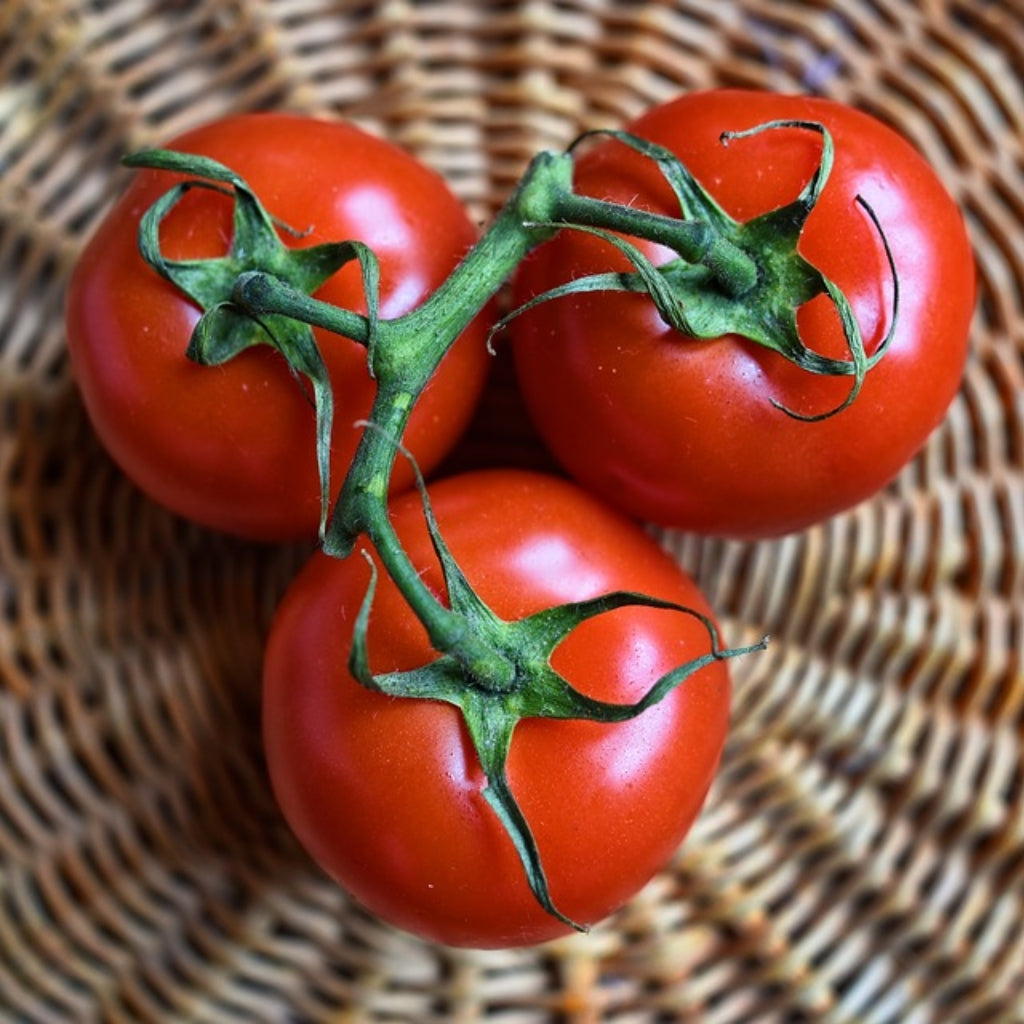 Tomato Basil Mozzarella Salad
Servings: 4
Ingredients:
4 medium, tomatoes – ripe
1/2 pound, mozzarella cheese – preferably fresh buffalo
8 leaves, basil – chiffonade
il Fustino Basil Olive Oil
kosher salt
freshly ground pepper
Directions:
Quarter tomatoes and remove seeds.
Break up mozzarella cheese into bite-sized chunks
Roll up basil into small cigar-shaped roll and slice thinly.
Combine all in a large bowl. Drizzle with Basil Olive oil and sprinkle with kosher salt and fresh ground black pepper. Toss and serve immediately.