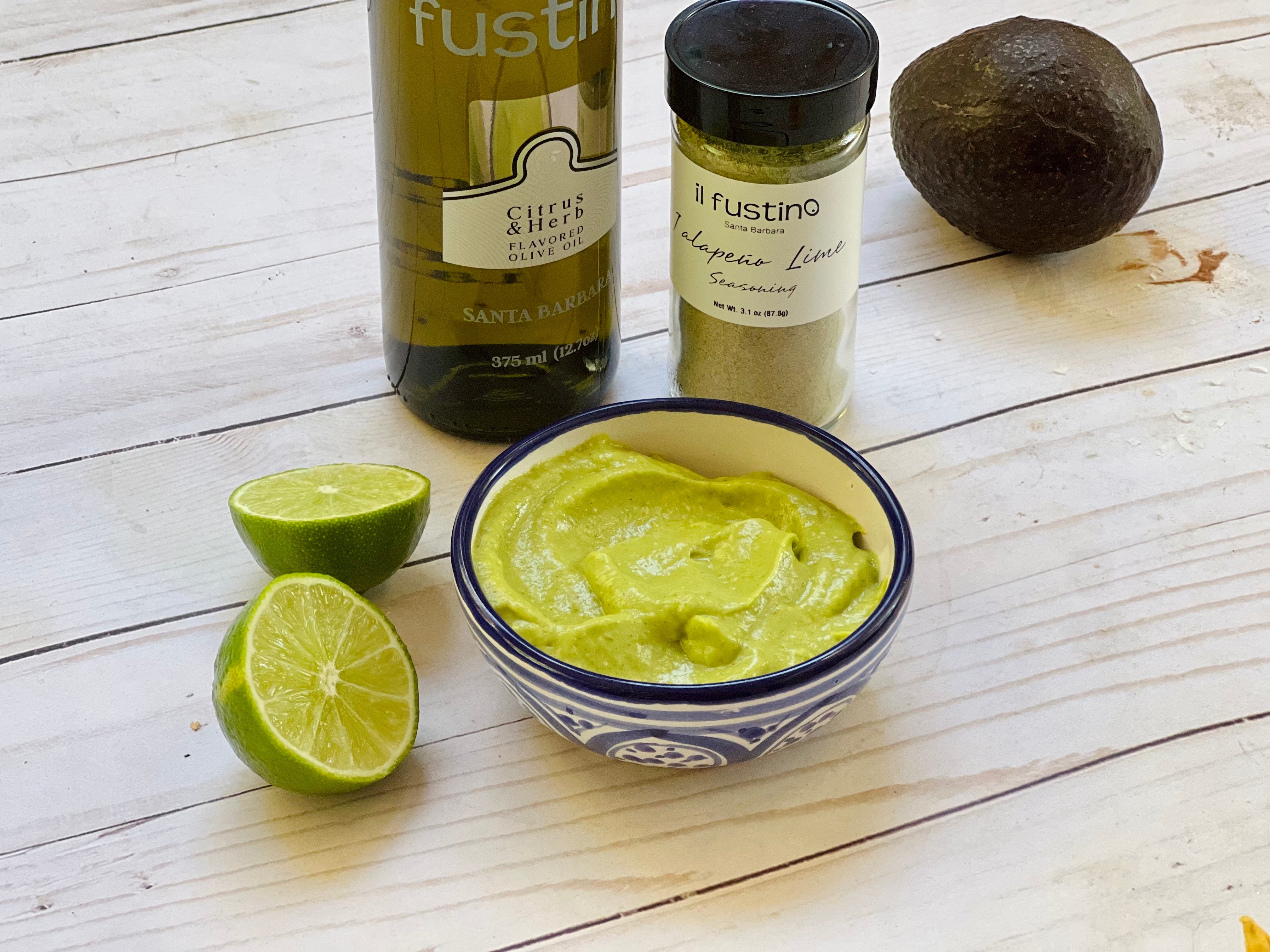 Whipped Avocado Dip
Ingredients:
1, medium avocado
2 tsp, il Fustino Jalapeno Lime Seasonings
pinch of sea salt
1/4 cup, il Fustino Citrus & Herb Olive Oil
juice of 1 lime
Directions:
Add all the ingredients to a food processor.
Pulse to combine. Continue pulsing until dip is smooth and airy.
Enjoy!