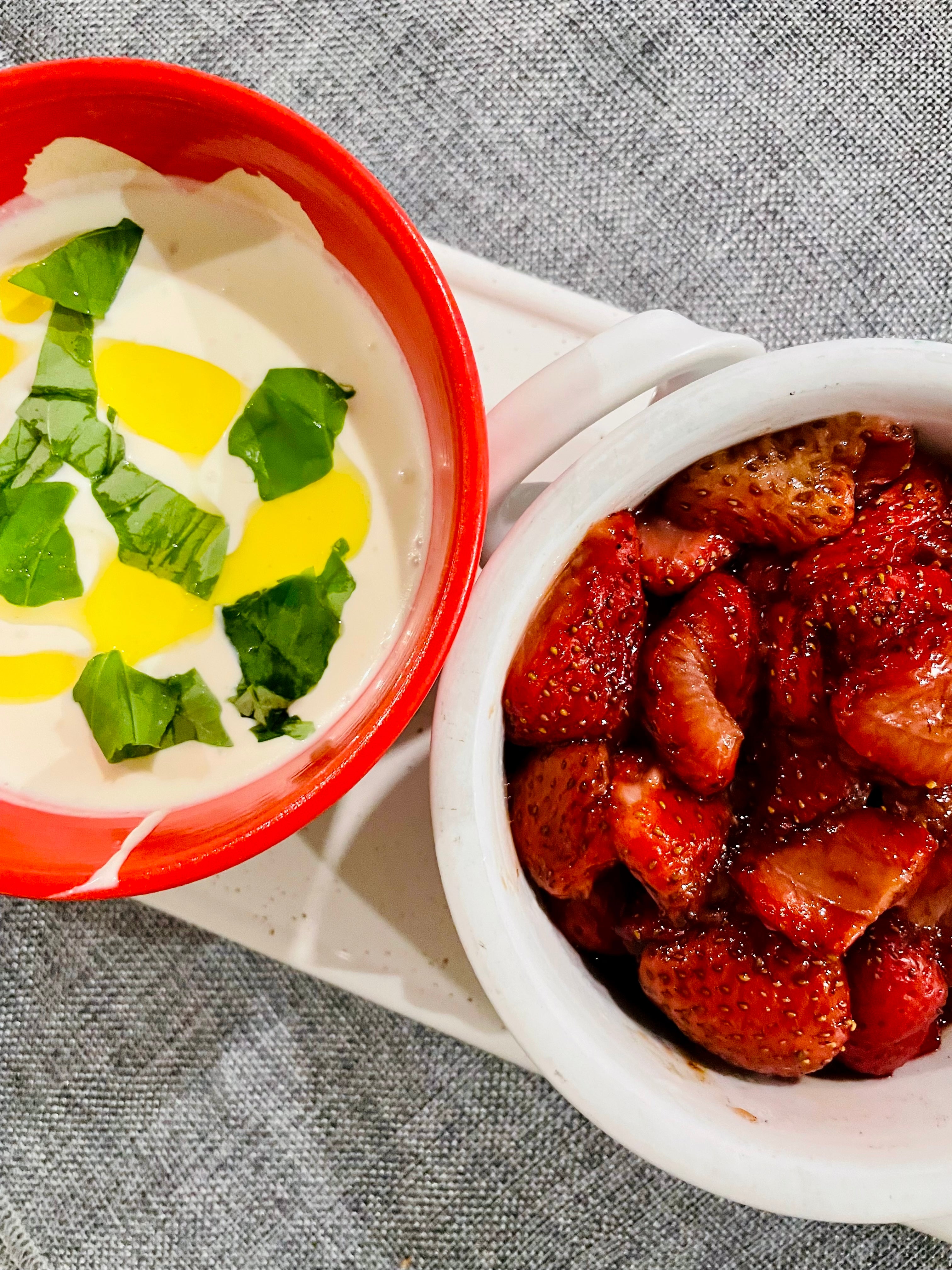 Whipped Feta with Balsamic Roasted Strawberries
Ingredients:
2 pounds, fresh strawberries –

 

halved and hulled
2 tbsp, il Fustino California Balsamic
2 tsp, honey
8 oz, feta block
1/2 cup, greek yogurt –

 

unflavored
2 tbsp, il Fustino Picual Extra Virgin Olive Oil
pinch of pepper
french baguette
fresh basil
Directions:
Preheat oven to 350 degrees Fahrenheit.
Take prepared strawberries and spread over a parchment paper lined backing sheet.
In a small bowl, whisk together the balsamic and honey. Drizzle mixture over the strawberries and roast in the preheated oven for 30 minutes.
While strawberries are roasting, add the feta, yogurt, olive oil and pepper into a food processor. Pulse until ingredients come together. Transfer to refrigerator and chill for 30 minutes.
When strawberries are done roasting, let cool for at least 10 minutes.
Serve side by side, garnish with chopped basil and a drizzle of EVOO. Serve with toasted bread. Enjoy!