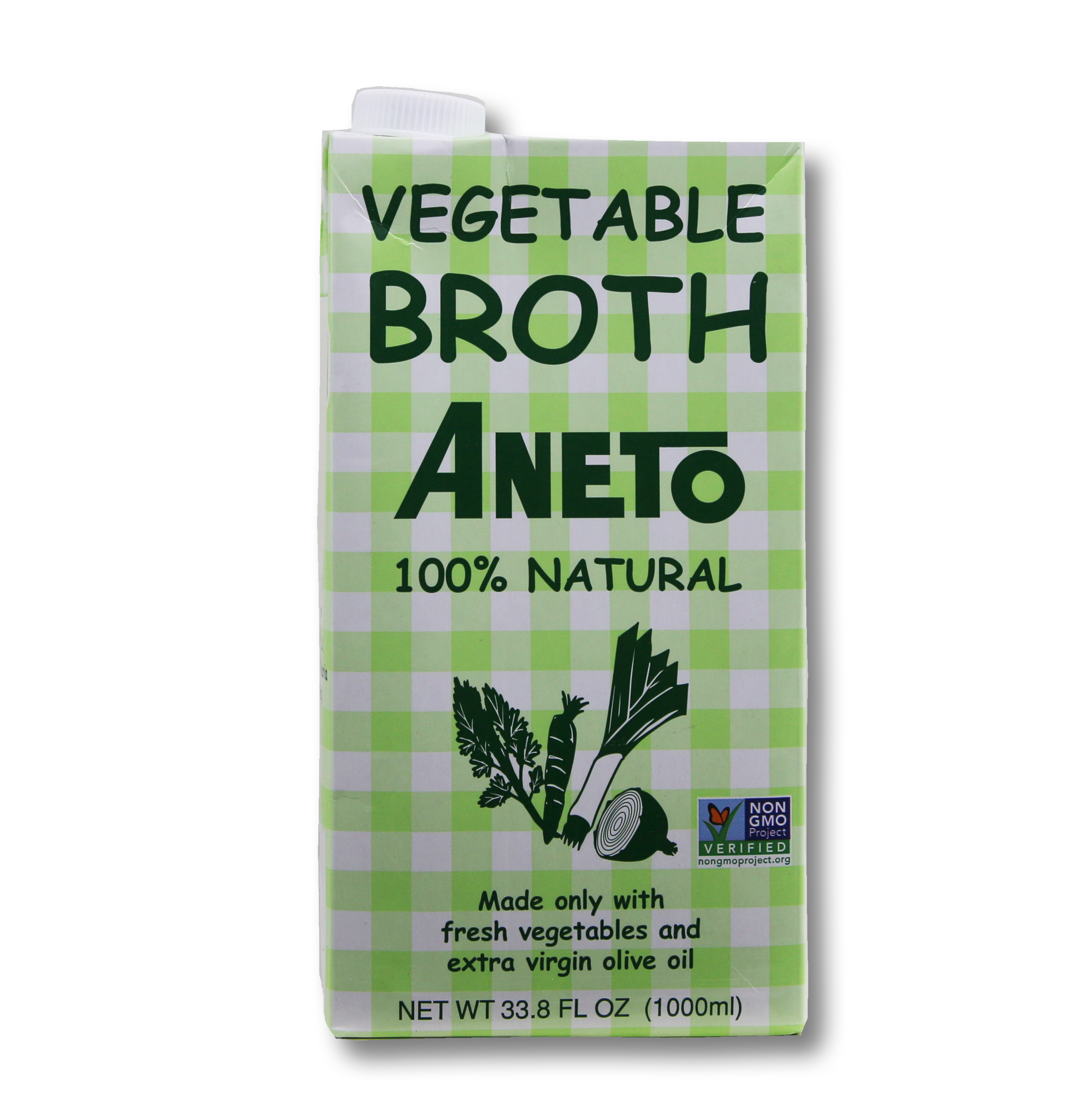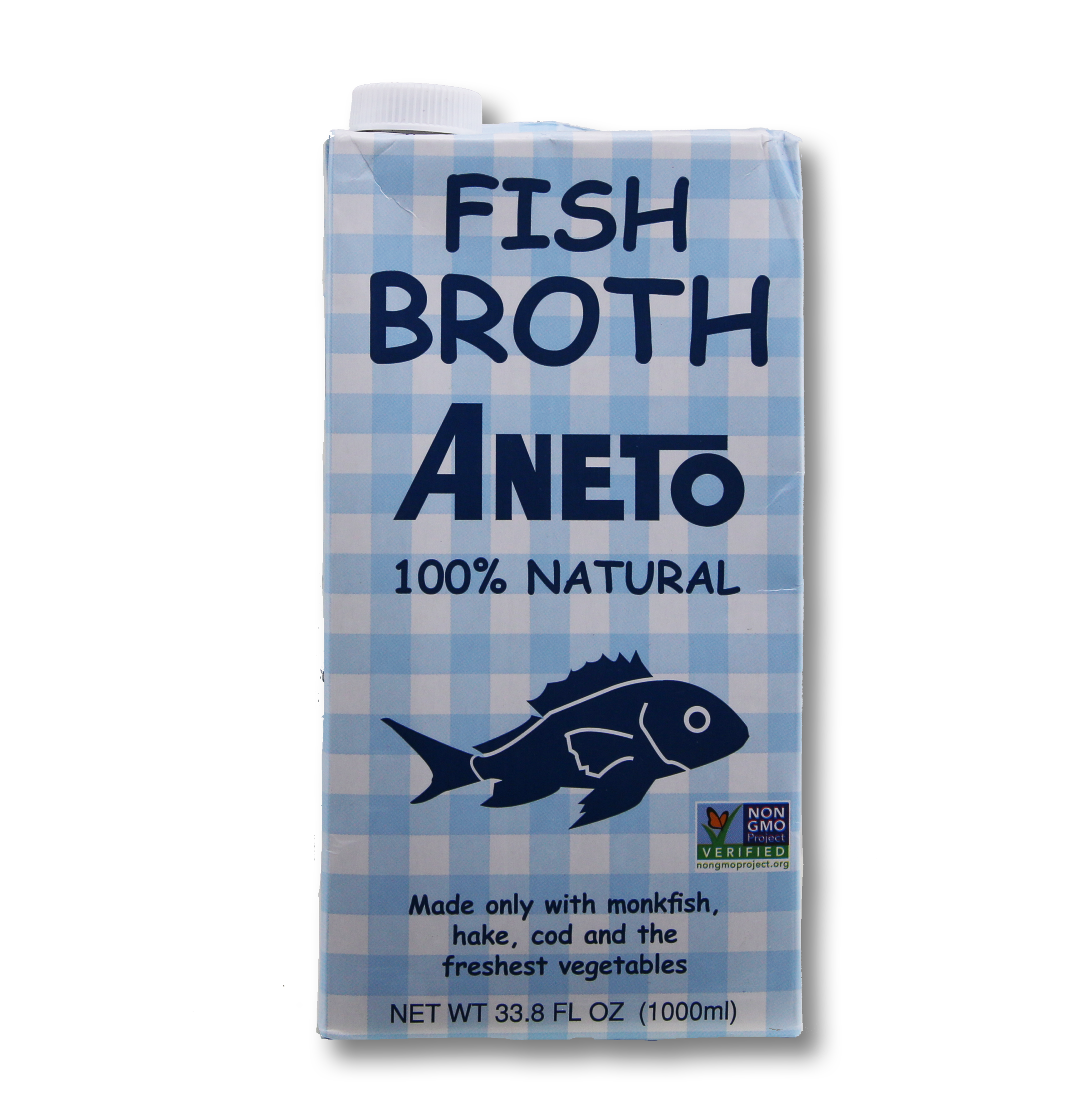 Aneto Broth
Sale price

$6.95
Regular price
(/)
Aneto's all-natural Chicken Broth and Veggie Broth is carefully simmered for over three hours with free range chicken and an abundance of the freshest vegetables. With simple, whole, clean ingredients, this broth is both flavorful and nutritious, as well as truly 100% natural.
Ingredients

VEGETABLE BROTH: Water, Onion, Carrot, Leek, Celery, Olive Oil (0.15%) and Sea Salt.
CHICKEN BROTH: Water, Free-range Chicken (22%), Onion, Carrot, Leek, Cabbage, Celery and Sea Salt.
FISH BROTH: Water, Monkfish, Cod, Tomato, Onion, Carrot, Fennel, Leek, Celery, Olive Oil, Garlic and Sea Salt.
How to Use

Use to add flavor to any soup or sauce in place of a bland broth.
Choose options