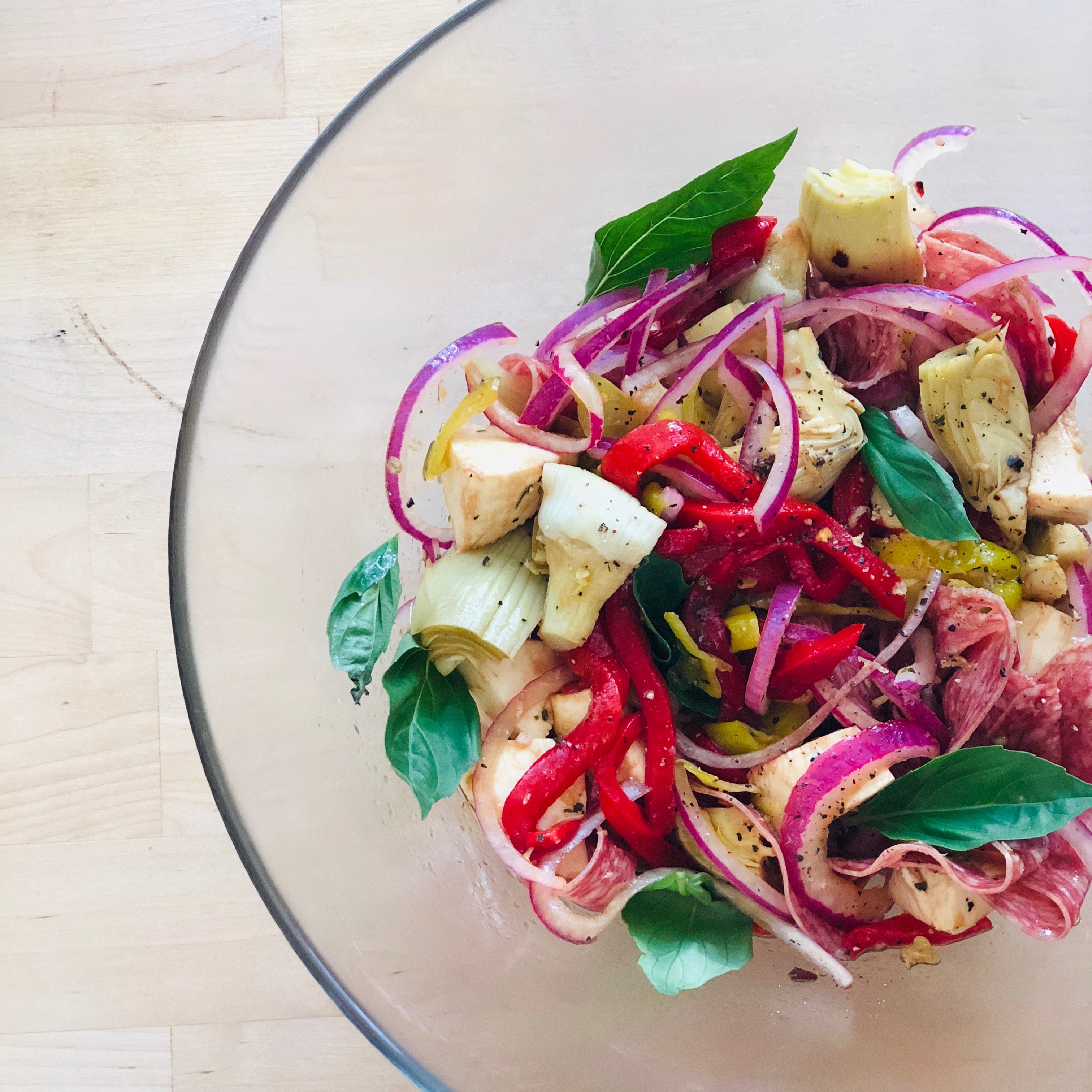 Antipasto Salad
This recipe was adapted from a Bon Appetit recipe by Andy Baraghani
Servings: 4
Ingredients:
1 clove, garlic
1/3 cup, il Fustino Arbequina EVOO
1/4 cup, il Fustino Cabernet Vinegar
1/2 tsp, dried oregano
red chili flakes – to taste
3 Italian long sweet peppers – thinly sliced into rounds
2 small, red onion – thinly sliced
1 14oz. can, artichoke hearts – drained, patted dry and halved
1 8oz. ball, fresh mozzarella – torn into pieces
4oz., Zoe's Meats Jalapeno salami – thinly sliced
salt and pepper
1 lemon
2 cups, basil leaves
Directions:
In a large serving bowl mix together the garlic, EVOO, vinegar, oregano and red pepper flakes.
Add sweet peppers, onion, artichokes, mozzarella and salami and toss until evenly coated. Season with salt and pepper and let sit for 15 minutes, tossing occasionally.
Zest half of the lemon over the salad and add the basil leaves; tossing to combine. Season with more salt and pepper to taste.
Enjoy!