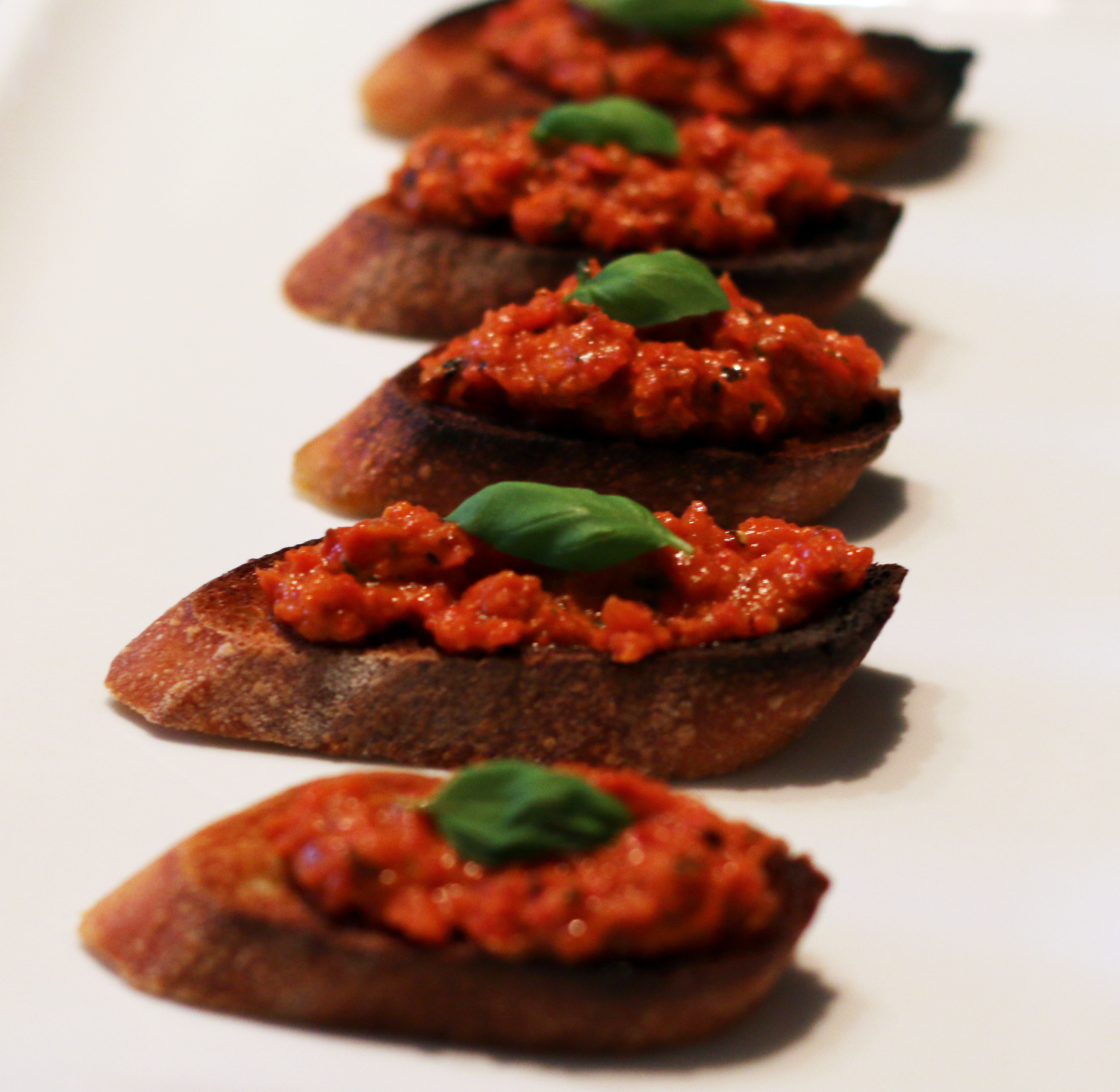 Charred Red Pepper & Basil Spread
Servings: 4
Ingredients:
2, red bell peppers
12, sun-dried tomatoes
1/4 cup, fresh basil leaves
4, anchovy fillets
2-4 tbsp, il Fustino Garlic Olive Oil
juice of half a lemon
salt and pepper – to taste
Directions:
Set the broiler to high and place the bell peppers on an aluminum foil lined baking tray. Broil for 5 minutes or until the skin of the bell peppers is charred, flip half way through to char evenly.
While the bell peppers are in the oven, combine the sun-dried tomatoes, basil leaves, anchovy fillets, 2 tablespoons of the garlic olive oil and the lemon juice in a food processor and pulse until smooth.
Once the bell peppers are charred remove from the oven and allow to cool until they are easily handled.
Then remove the stems and seeds and slice into quarters.
Add the sliced bell peppers to the food processor and blend until smooth. Add the additional garlic olive oil until it reaches your desired consistency.
Season with salt and pepper to taste.
Serve over crostini, enjoy!