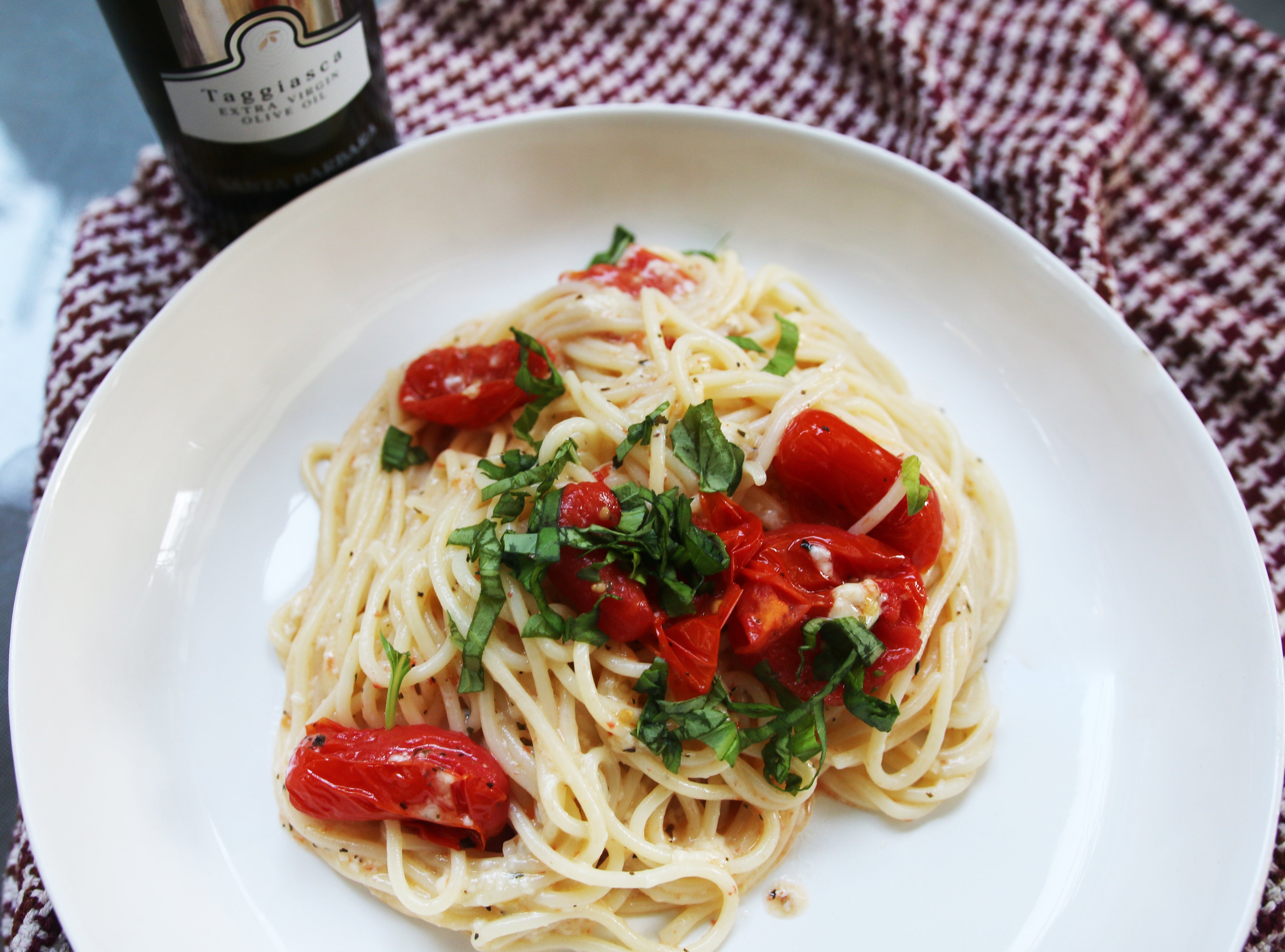 Baked Brie Capellini
Ingredients:
1, 8 ounce Brie wheel
2 1/2 cups, cherry tomatoes
3 tbsp, il Fustino Taggiasca EVOO
2 cloves, garlic - minced
salt and pepper - to taste
basil leaves - chopped
1/2 lb, capellini
Directions:
Preheat oven to 350 degrees Fahrenheit.
Carefully remove the top rind of the Brie, being mindful to leave the sides and bottom intact.
To a large baking dish (13 x 9), add the cherry tomatoes, EVOO, minced garlic and season with salt and pepper. Toss to coat, evenly.
Nestle the prepared brie into the center of the pan.
Bake for 30 - 35 minutes or until the center of the Brie is melted and softened.
After the tomato and Brie mixture is in the oven for about 10 minutes, bring a large pot of salted water to a boil. Cook pasta to package instruction. Hold 1/2 a cup of the pasta cooking liquid.
Once the tomato and Brie mixture is done baking, remove from the oven and add the cooked pasta to the pan. Stir until the pasta is coated evenly in the sauce.
Serve with a chopped basil garnish. Enjoy!