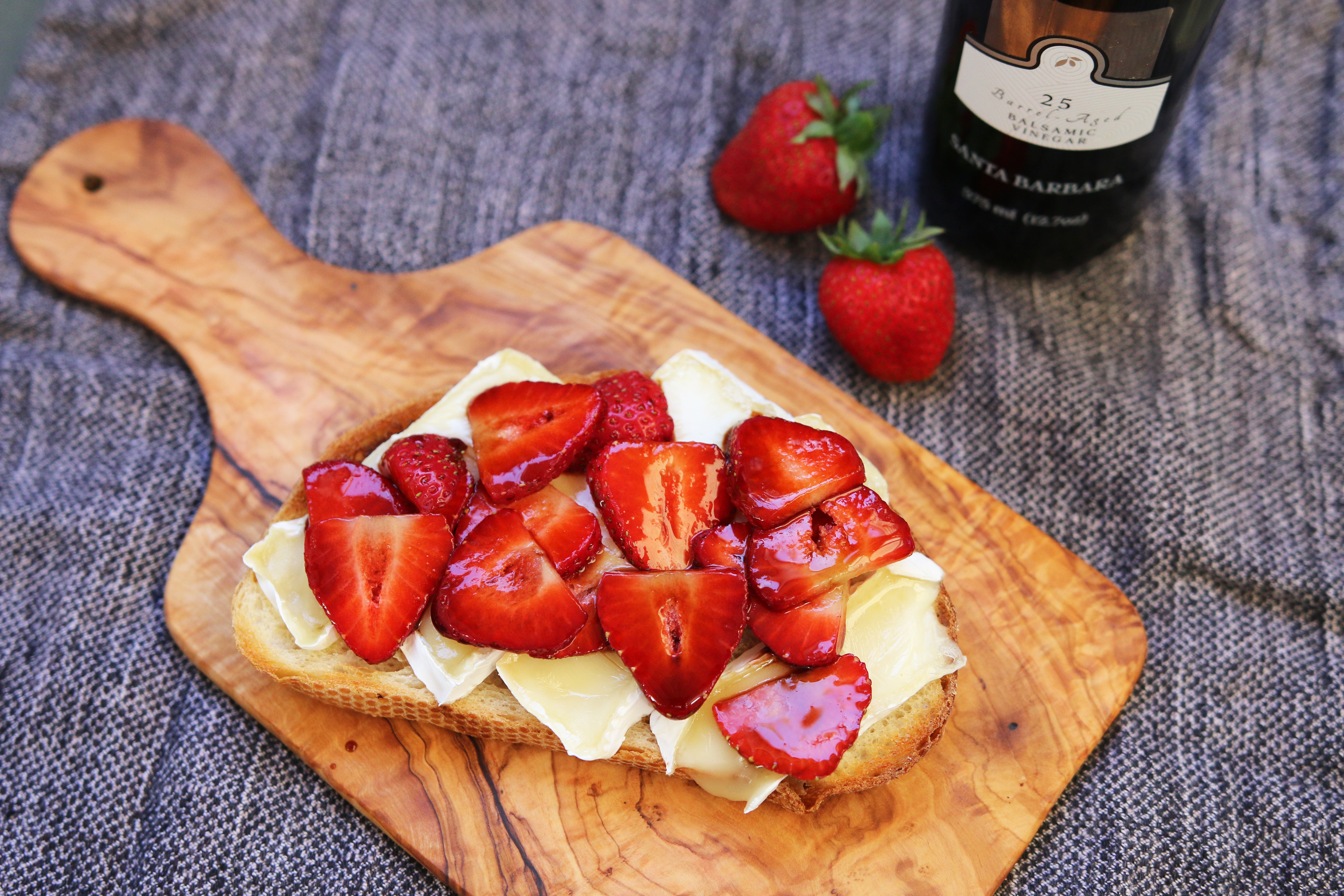 Brie Toasts with Marinated Berries
Ingredients:
berries - you can use a mix of strawberries, blueberries & raspberries
2-4 tbsp, il Fustino 25 Barrel-Aged Balsamic Vinegar
Your favorite bread - sliced
Brie
Directions:
Start by marinating your berries, wash and slice your berries and add Aged Balsamic, stir to coat and let sit for at least 20 minutes.
Toast your bread until both sides are golden brown.
Top the toast with a few thin slices of Brie and place under the broiler on low until the Brie starts to melt and bubble.
Remove from the oven and top with marinated berries.
Serve immediately.