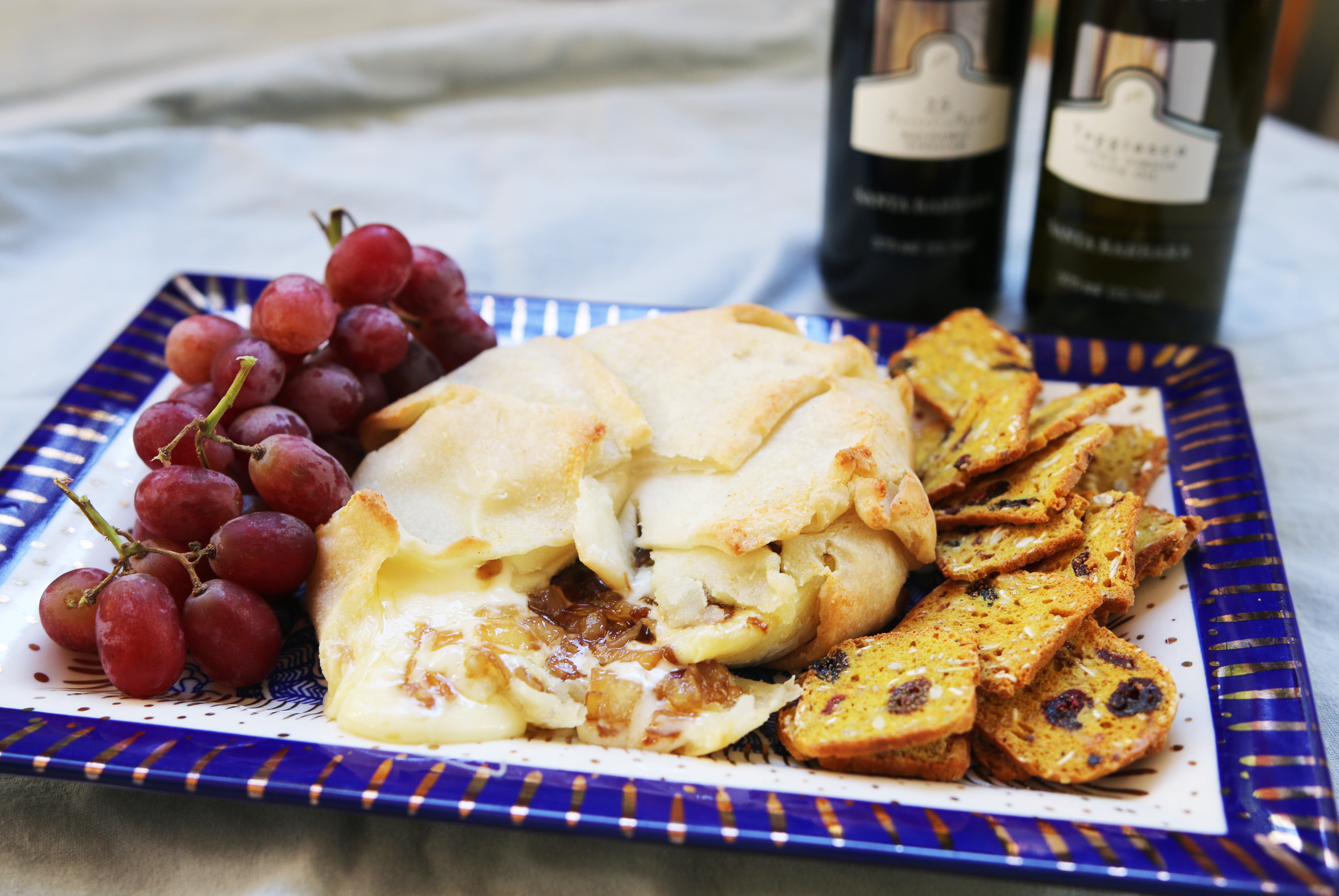 Caramelized Onion Baked Brie
Ingredients:
1 sheet, puff pastry - thawed
1, 8 ounce wheel of Brie
1 small, sweet onion
1 tsp, Worcestershire sauce
2 tbsp, il Fustino Taggiasca EVOO
1 1/2 tbsp, il Fustino 25 Barrel-Aged Balsamic
1, egg yolk
Directions:
Prepare the caramelized onions: Dice the sweet onion into small pieces. In a skillet, heat the EVOO over medium heat and add the onions. Let cook for about 3 minutes, or until the edges begin to brown. Add the Worcestershire and season with a pinch of salt and pepper. Continue to cook for about 15 minutes, stirring occasionally, until the onions are deeply browned. Once the onions reach your desired consistency, remove from heat, add the balsamic and stir to incorporate and set aside.
Preheat oven to 400 degrees Fahrenheit.
Roll out your thawed puff pastry and place the wheel of Brie in the center. Top with the caramelized onions, then fold the puff pastry up over the top of the onions and pinch to seal.
Beat an egg yolk and spread over the top of the puff pastry.
Bake on a lined baking sheet for 40 minutes or until the puff pastry is browned.
Remove from oven and let sit on the pan for 10 more minutes and serve.