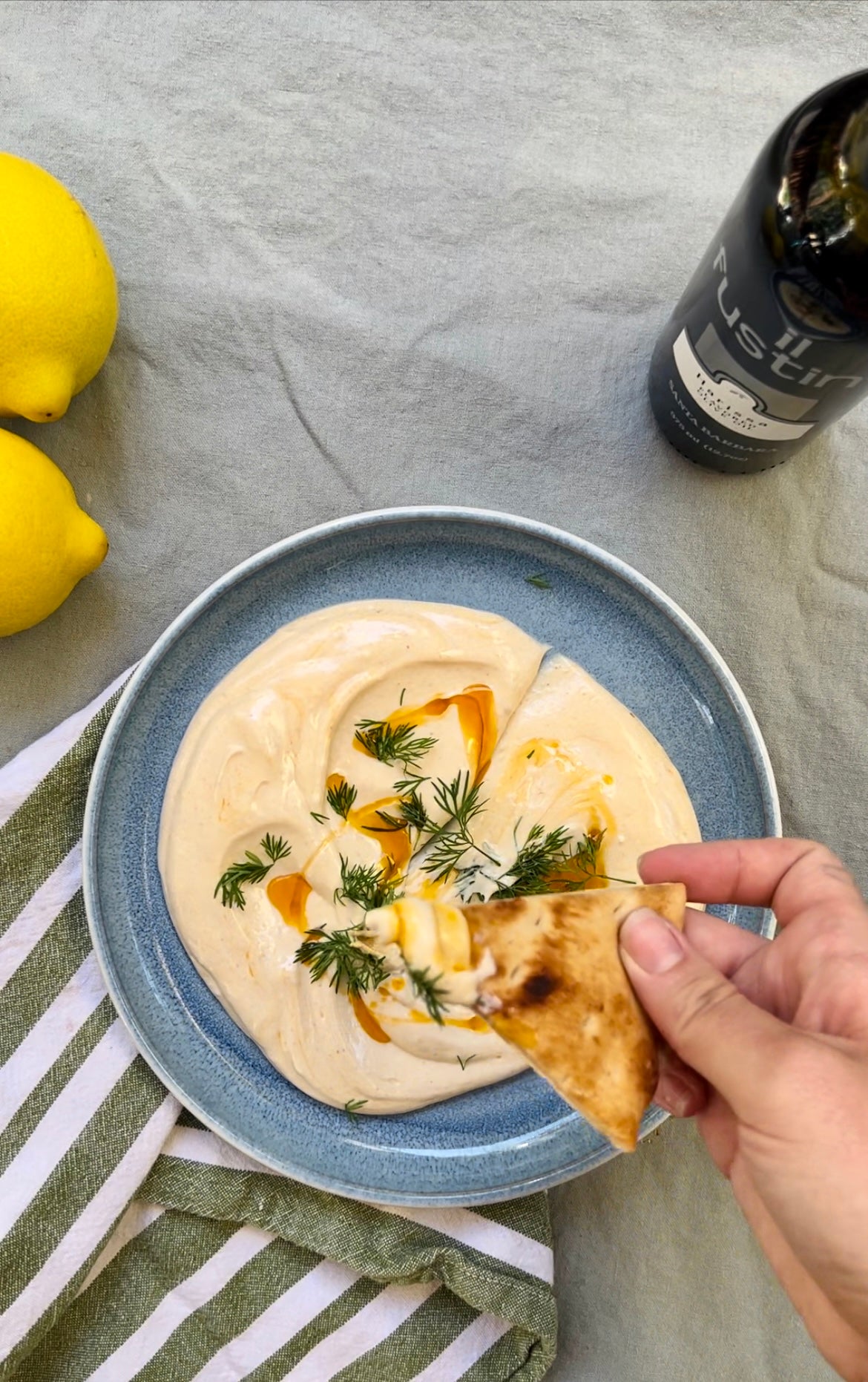 Creamy Spiced Yogurt Dip
Ingredients:
1 cup, Whole Milk Greek Yogurt
2 tbsp, il Fustino Harissa Olive Oil + more for finishing
juice of 1 lime
1/2 tbsp, honey
1/2 tsp, cumin
1/4 tsp, garlic
salt and pepper - to taste
2 tbsp, fresh dill - chopped
Directions:
Add all of the ingredients to a mixing bowl.
Whisk until smooth. Transfer to a serving plate and finish with a drizzle of Harissa Olive Oil and chopped fresh dill.
Enjoy!