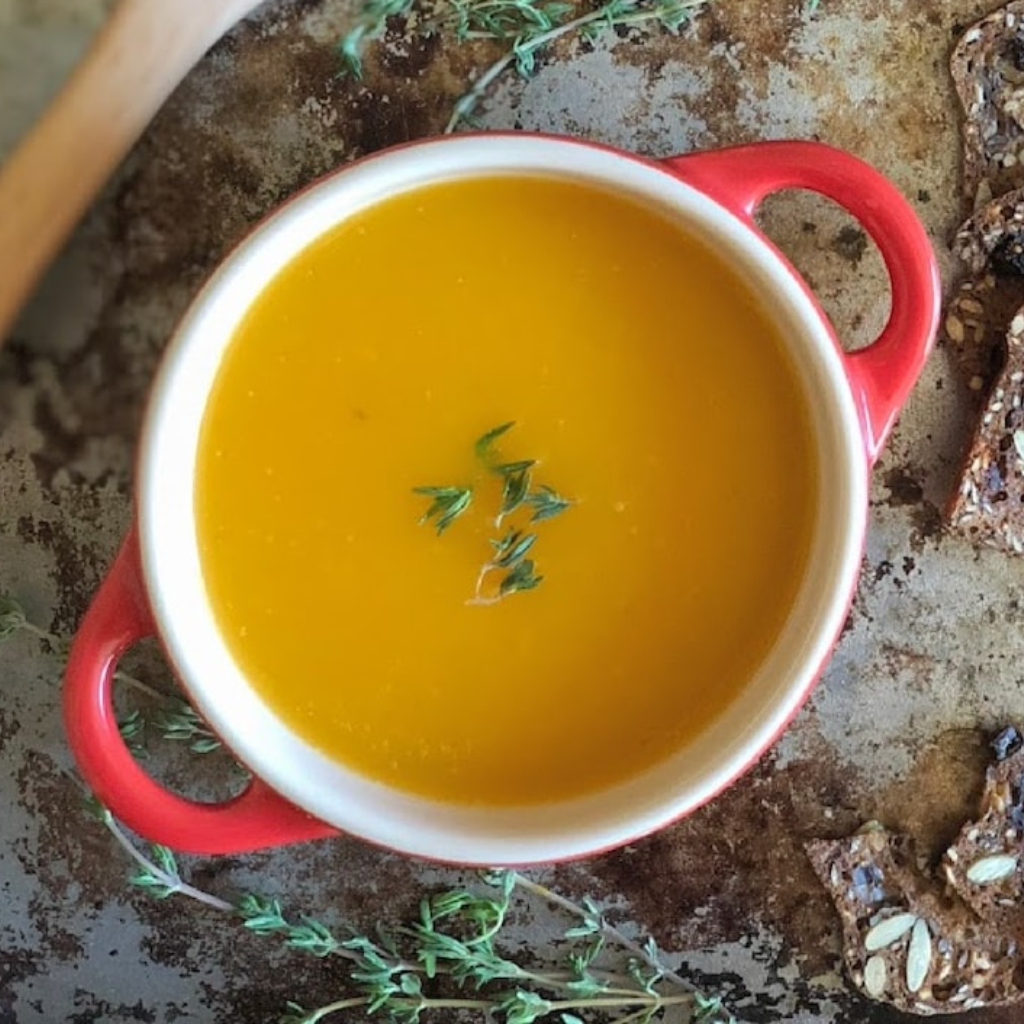 Roasted Butternut Squash Soup with Olio Nuovo
Ingredients:
1, 3 pound butternut squash
3 tbsp, il Fustino Tuscan Garlic & Herb Olive Oil 
1/2 , small white onion - quartered
1 1/2 tsp, kosher salt
1/2 tsp, pepper
4 cups, vegetable broth
1/8 tsp, nutmeg
1/4 tsp, cinnamon
il Fustino Olio Nuovo
Directions:
Preheat oven to 425 degrees Fahrenheit. Prepare a baking sheet and set aside.
Half the butternut quash vertically and remove the seeds. Place the squash on the pan and drizzle with 2 tbsps of olive oil and season with salt and pepper.
Turn the squash down and roast until fork tender, 50-60 minutes. Halfway through the cooking process add the onion to the baking sheet.
Once tender, remove from oven and let cool until cool enough to handle.
Using a spoon, scoop out half the tender butternut squash out of the skin and into a blender. Add two cups of the vegetable broth and blend until smooth. Pour soup into a large pot and repeat the process with the other half of the squash,
Once all the soup is in the pot and the cinnamon and nutmeg, then heat over medium heat and let simmer for 10 minutes.
Transfer to bowls and top with a drizzle of Olio Nuovo.
*Tip: You can also top with roasted pumpkin seeds or croutons.