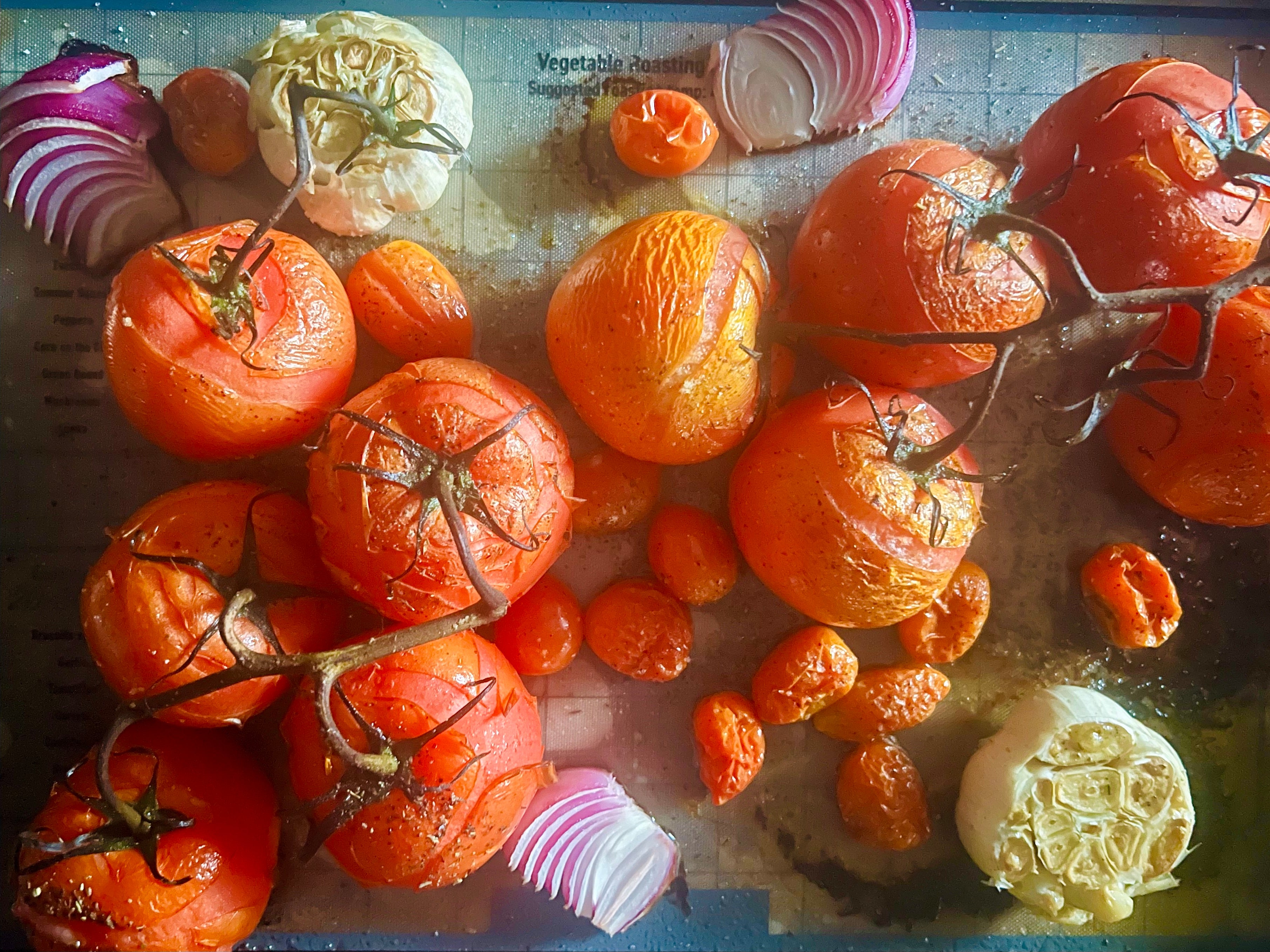 Sheet-Pan Tomato Soup
Ingredients:
1 head, garlic
1 1/2 pounds, heirloom cherry tomatoes
1 small, yellow onion - quartered
1/2 cup, il Fustino Basil Olive Oil
salt and pepper
1 cup, vegetable broth
1/4 cup, heavy cream
Directions:
Preheat oven to 350 degrees Fahrenheit. Prepare a parchment lined baking sheet and set aside,
Slice the top of the head of garlic to expose the top of each clove, place on prepared baking sheet. Add the tomatoes and the onion. Drizzle with olive oil and season with salt and pepper.
Roast in preheated oven for 35 - 40 minutes. Remove from oven and let cool for about 10 minutes.
Carefully add the tomatoes and onion to the blender, then squeeze the softened garlic closed out of the skin and add into the blender. Pour in the vegetable broth into the blender and blend until smooth.
Once the soup is smooth, slowly stream in the cream and blend until combined.
Serve and enjoy!