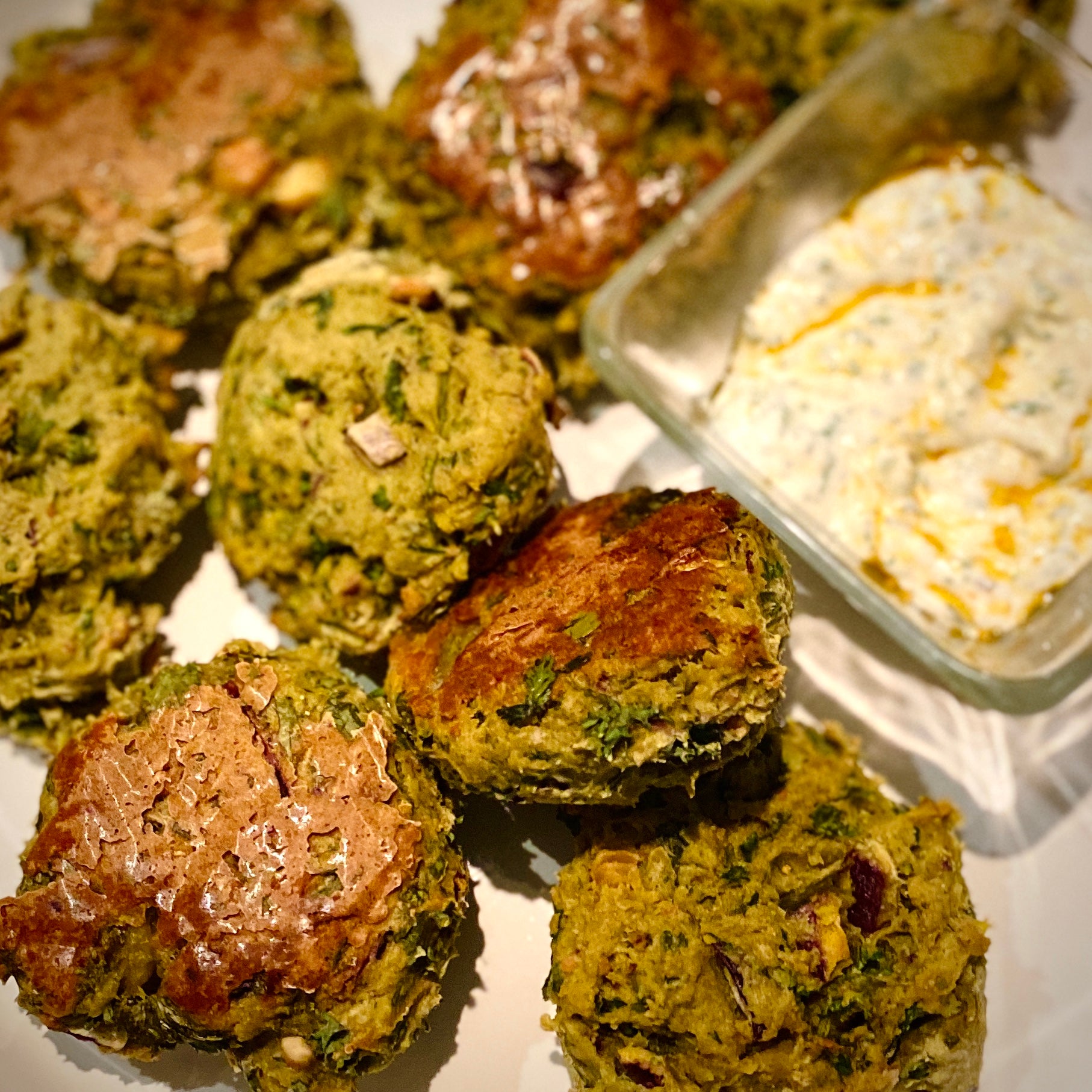 Baked Falafel
Servings:6
Ingredients:
1, 15 ounce can, chickpeas
1/4, small red onion
2 cloves, garlic
1/4 cup, cilantro – packed
1/4 cup, parsley – packed
1 tsp, cumin
1/4 tsp, cayenne
2 tbsp, il Fustino Lemon Olive Oil
salt and pepper
1 tsp, baking powder
2-3 tbsp, almond flour
Directions:
Preheat oven to 375 degrees Fahrenheit. Cover a baking sheet with aluminum foil and set aside.
Drain and rinse chickpeas, making sure to shake as much excess water out as possible.
Add the chickpeas to a food processor. Rough chop the onion and add to the food processor.
Pour spices over the chickpeas and onion.
Pulse 3 times to roughly chop all the ingredients together.
Pour in olive oil pulse until ingredients are mixed. Season with salt and pepper.
Sprinkle baking powder and flour into the food processor and pulse until the ingredients start to form a
ball.
Roll into 6 balls of equal size, flatten into a patty and place on the prepared baking sheet.
Bake for 30 minutes, flipping halfway through.
Remove from oven once they are golden brown and dry to the touch.
Eat warm with our Harissa-Yogurt Dip.