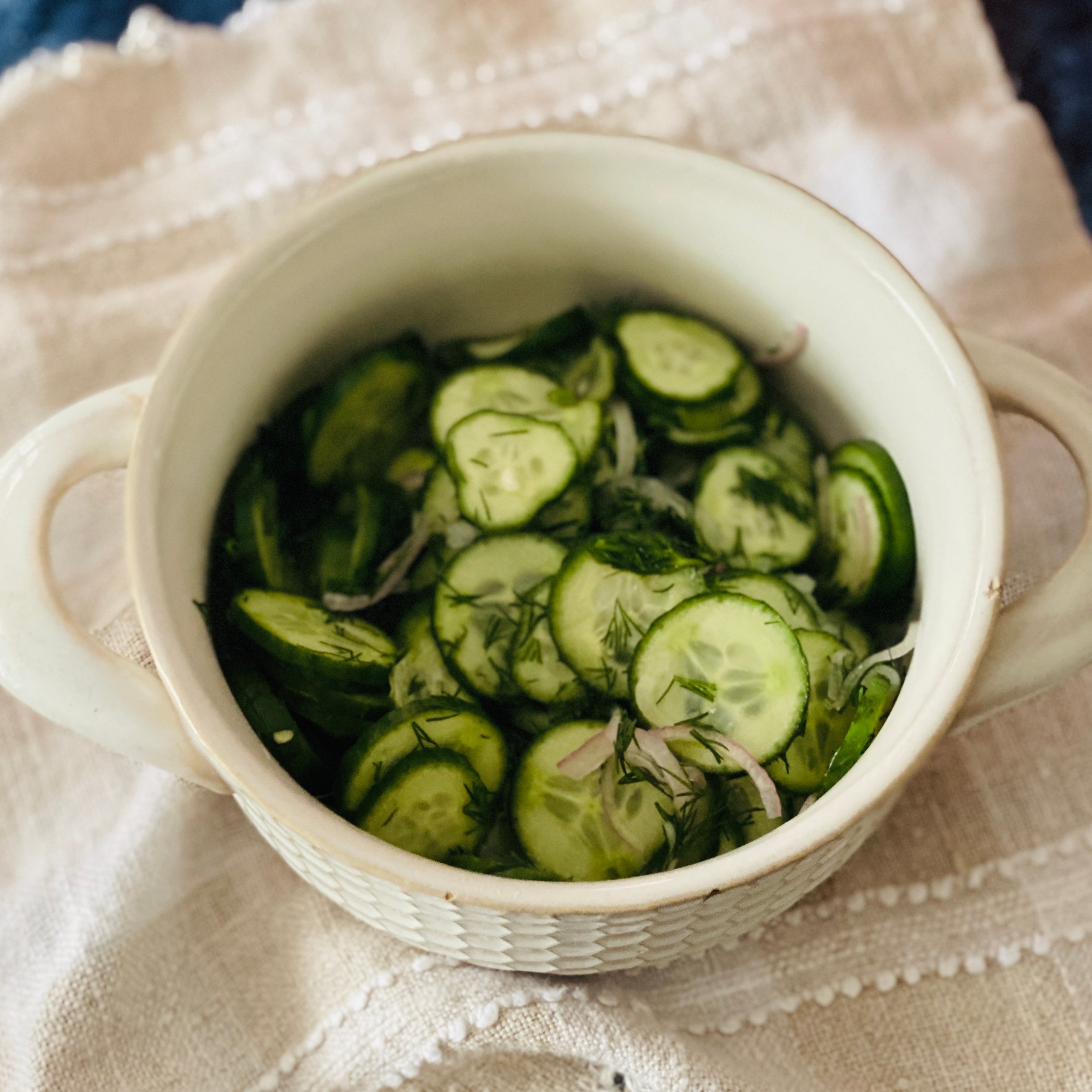 Cucumber Salad
Ingredients:
4-5, Persian cucumbers
1/2, small shallot
2 1/2 tbsp, il Fustino White Balsamic Vinegar
3 tbsp, chopped Dill
pinch of salt
Directions:
Cut cucumbers and shallot into thin slices.
Add all ingredients into a small bowl and allow to chill in the refrigerator for at least an hour.
Serve cold as a side or appetizer.