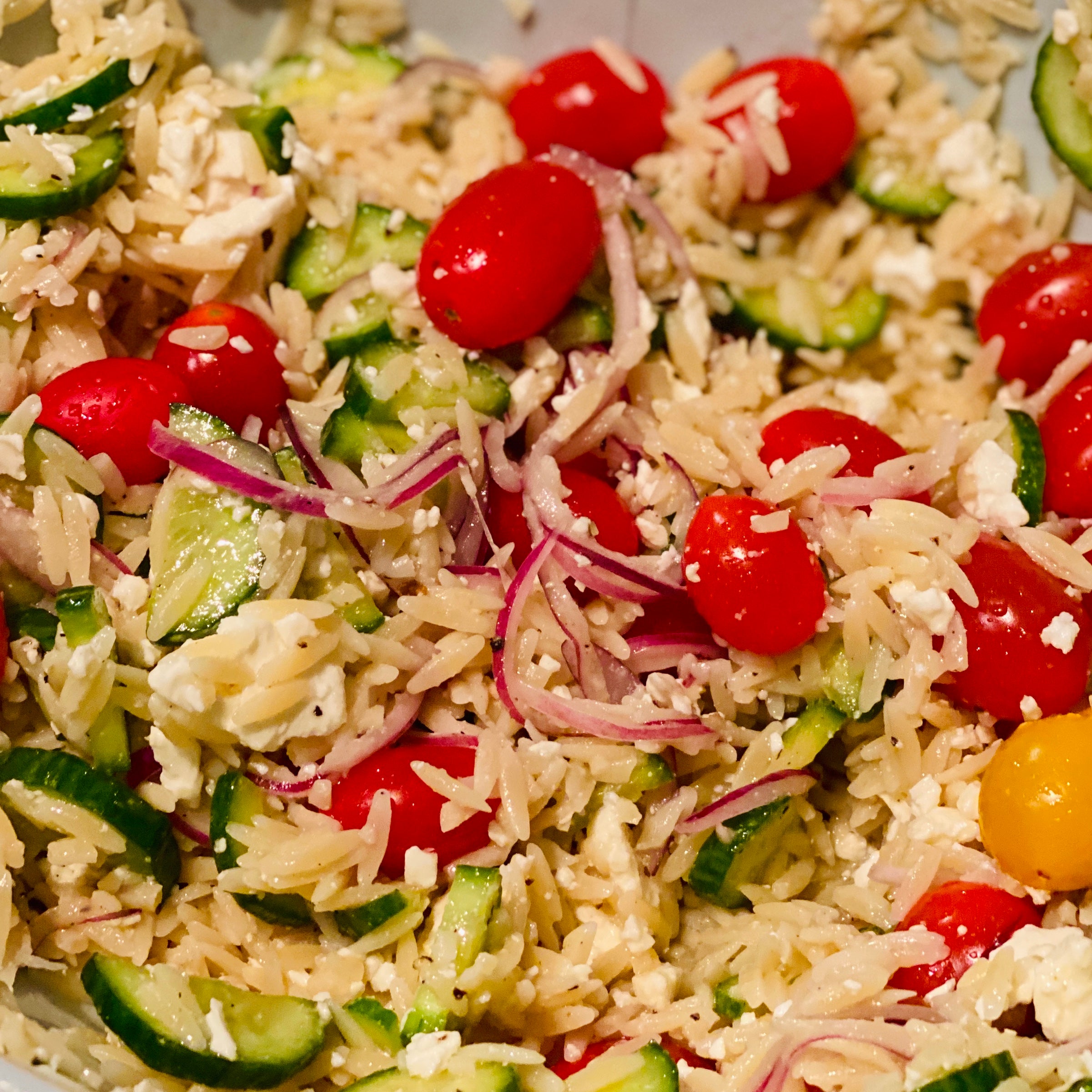 Mediterranean Pasta Salad
Servings: 4
Ingredients:
8 ounces, dried orzo pasta
2, Persian cucumbers
1/2 small, red onion
1/2 pint, cherry tomatoes
4 ounces, feta – crumbled
1/4 cup, il Fustino Mission EVOO
2 tbsp, il Fustino Cabernet Vinegar
1 tbsp, minced garlic – about 2-3 cloves
2 tbsp, chopped dill
2 tbsp, chopped parsley
salt and pepper to taste
Directions:
Cook pasta to al dente per package instructions. Drain and rinse with cold water. Transfer into a mixing bowl. Set aside.
Slice cucumbers, onions and cherry tomatoes and add to the mixing bowl.
In a small bowl, whisk together the EVOO, vinegar, garlic and herbs until combined.
Season with salt and pepper to taste.
Pour dressing over pasta and toss to distribute evenly.
Chill for two hours.
Just before serving remove from refrigerator and top with crumbled feta and lots of pepper.
Enjoy!