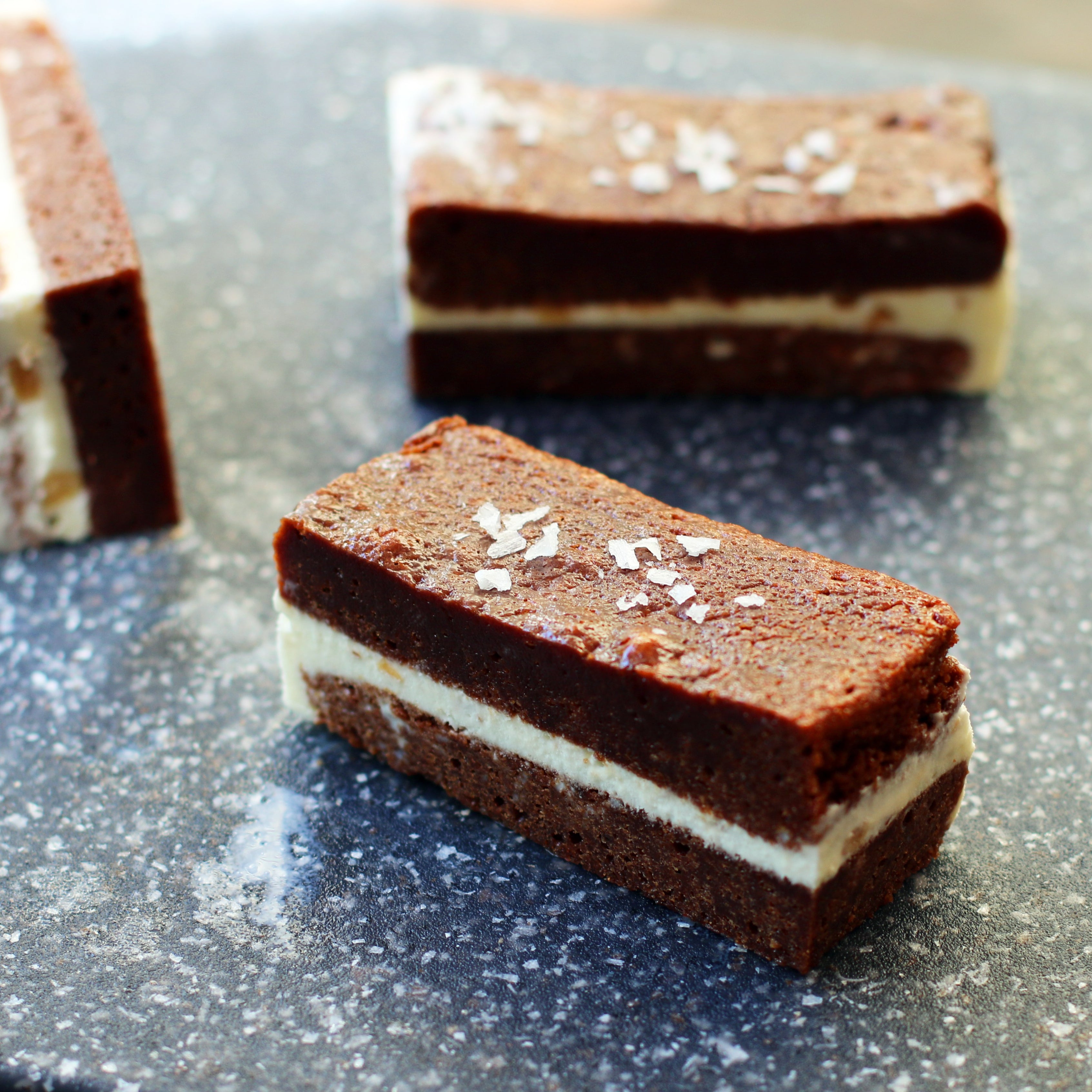 Brownie Ice Cream Sandwich
Servings: 8
Ingredients:

For the brownies:
3 tbsp, il Fustino Picual EVOO
1/2 cup, sugar
1 tbsp, il Fustino Chocolate Balsamic
1 egg
1 1/2 tbsp, cocoa powder
1/4 cup plus 2 tbsp, all-purpose flour
1/8 tsp, baking powder
1/8 tsp, kosher salt
For serving:
a pint of your favorite vanilla ice cream (We used McConnell's Olive Oil and Almond Ice Cream)
Directions:
Preheat oven to 350 degrees F. Grease and line a 8 X 8 baking dish.
In a medium mixing bowl combine olive oil, sugar, chocolate balsamic and the egg. Whisk until smooth. Set aside.
In another small mixing bowl combine the cocoa powder, flour, baking powder and salt.
Add the dry ingredients to the wet ingredients in two parts, mixing with each addition.
Bake for 13-17 minutes. Cool on a wire rack.
Once brownies are cooled, slice in half so you have two rectangles of brownies (each measuring 8 inches long by 4 inches wide).
Re-line the baking dish with fresh parchment paper and place one of the brownie halves face down on the parchment paper.
Scoop the ice cream over one half of the brownies and gently spread over the brownies. Place the other half of the brownies over the top, cover pan and freeze for at least 2 hours or overnight.
*Tip: Remove pint of ice cream from the freezer 10 minutes before spreading over brownies so it is easy to maneuver
Once brownies are firm remove from freezer and slice into 8 2 inch square ice cream sandwiches.
Enjoy!