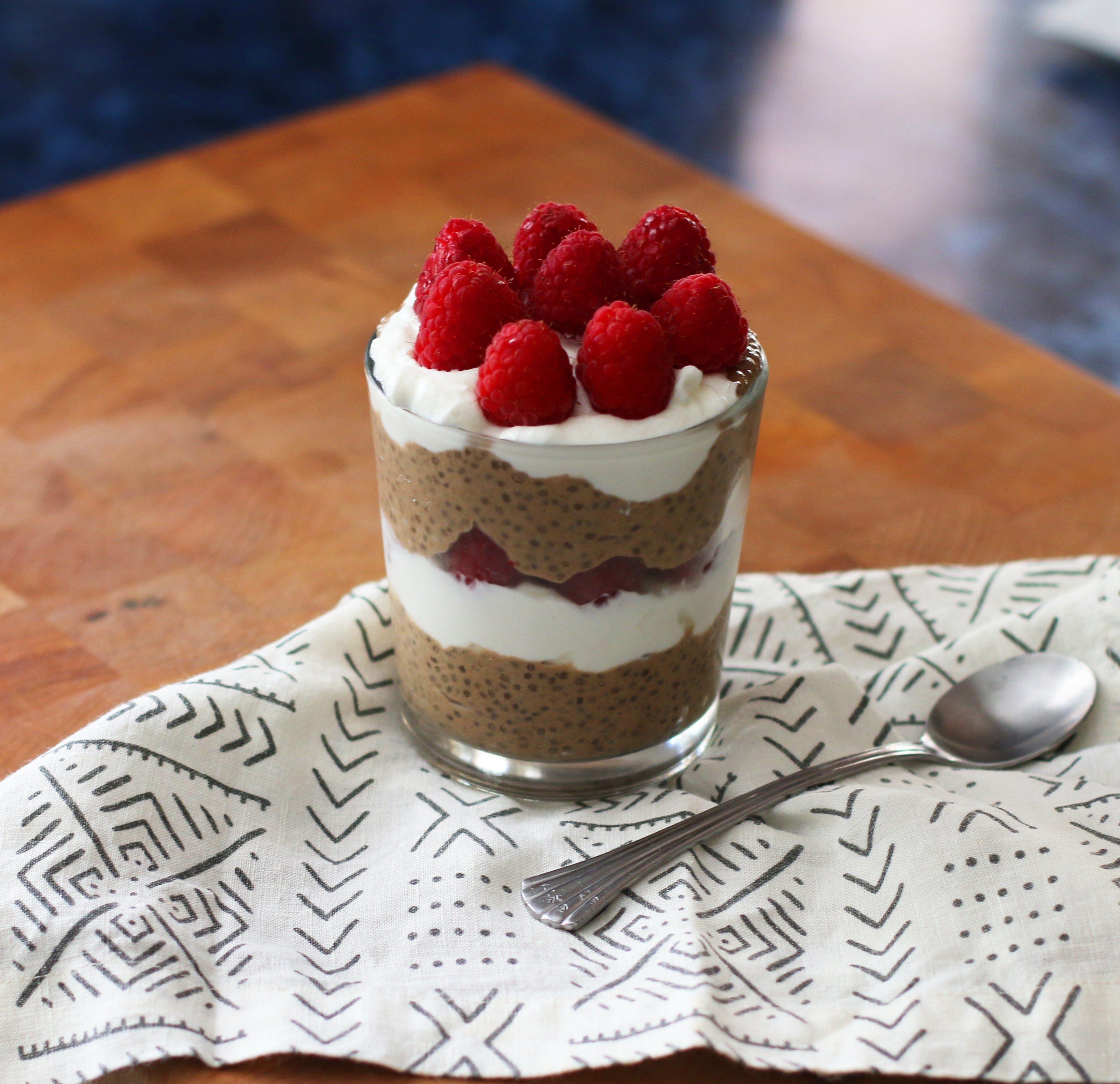 Chocolate Balsamic Parfait
Servings: 4-6
Recipe adapted from Bon Appetit
Chocolate Balsamic Pudding
13, dates – pitted
3 cups, oat milk (You can also use your favorite nut milk but we found that Oatly Brand Oatmilk gave us the
creamiest results)
2/3 cups, raw cashews
1 tbsp, cocoa powder
3 tbsp, il Fustino Chocolate Balsamic
1 1/2 tsp, kosher salt
1 tsp, ground cinnamon – optional
1/2 cup, chia seeds
Maple Yogurt
2 cups, whole-milk Greek yogurt
1/4 cup, maple syrup
raspberries – for serving, optional
sea salt – for serving, optional
Directions:
For the Chocolate Balsamic Pudding:
Blend together the dates, oat milk, cashews, cocoa powder, chocolate balsamic, salt and cinnamon (if using). Blend on high speed until smooth, about 1 minute. Transfer date milk to a quart-sized jar and stir in the chia seeds. Cover and allow to firm up for at least 6 hours.

Maple Yogurt:
In a mixing bowl, stir together the yogurt and the maple syrup. Transfer to a quart-sized jar (or use the
yogurt container) and allow to chill in the refrigerator until the pudding is ready.

Assembly:
Into a bowl or glass, scoop in a few spoonfuls of the Chocolate Balsamic Pudding then a few spoonfuls of the Maple Yogurt then add a layer of fresh raspberries. Repeat layers as many times as you would like.
Sprinkle with salt and enjoy!