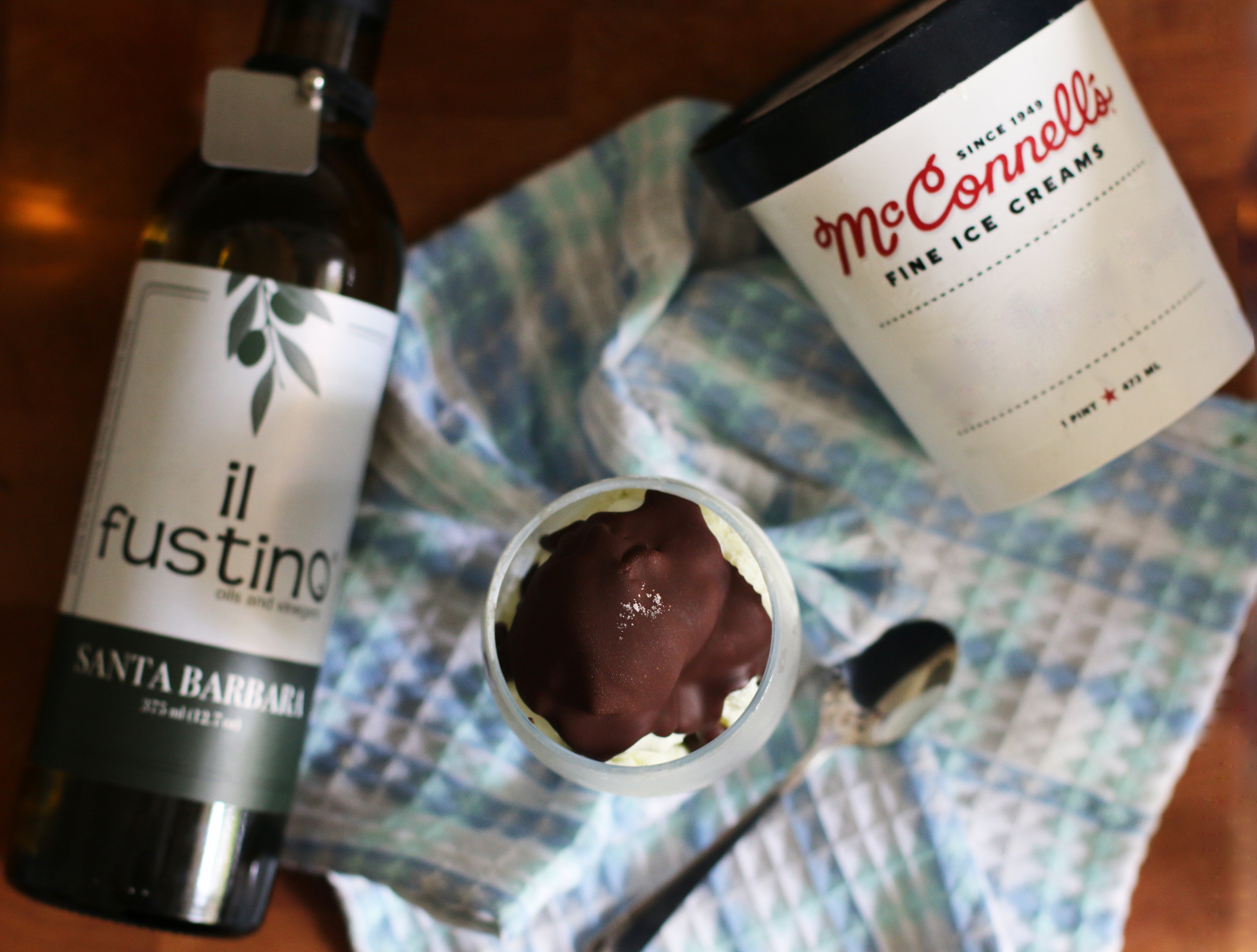 Olive Oil Chocolate Sundae
Servings: 2-4
Ingredients:
1/2 cup, dark chocolate chips
5 tbsp, il Fustino Arbequina EVOO
flaky sea salt – optional
a pint of your favorite ice cream
Directions:
Pour about an inch of water into a small pot. Set heat to medium high until the water starts to simmer, lower heat to maintain the simmer.
Add chocolate chips to a small metal mixing bowl (make sure that the bowl fits on top of the pot without touching the water). Use a silicon whisk to stir chocolate until it is fully melted
Once the chocolate is melted continue to whisk and slowly stream in the olive oil. You will know the chocolate sauce is done when the oil is fully incorporated and the sauce is very glossy.
Let cool at room temperature. (Don't worry it won't harden at room temperature)
Pour over a scoop of your favorite ice cream and watch it fall into the ice cream's nooks and crannies and form a chocolate shell.
Sprinkle with sea salt and serve immediately.