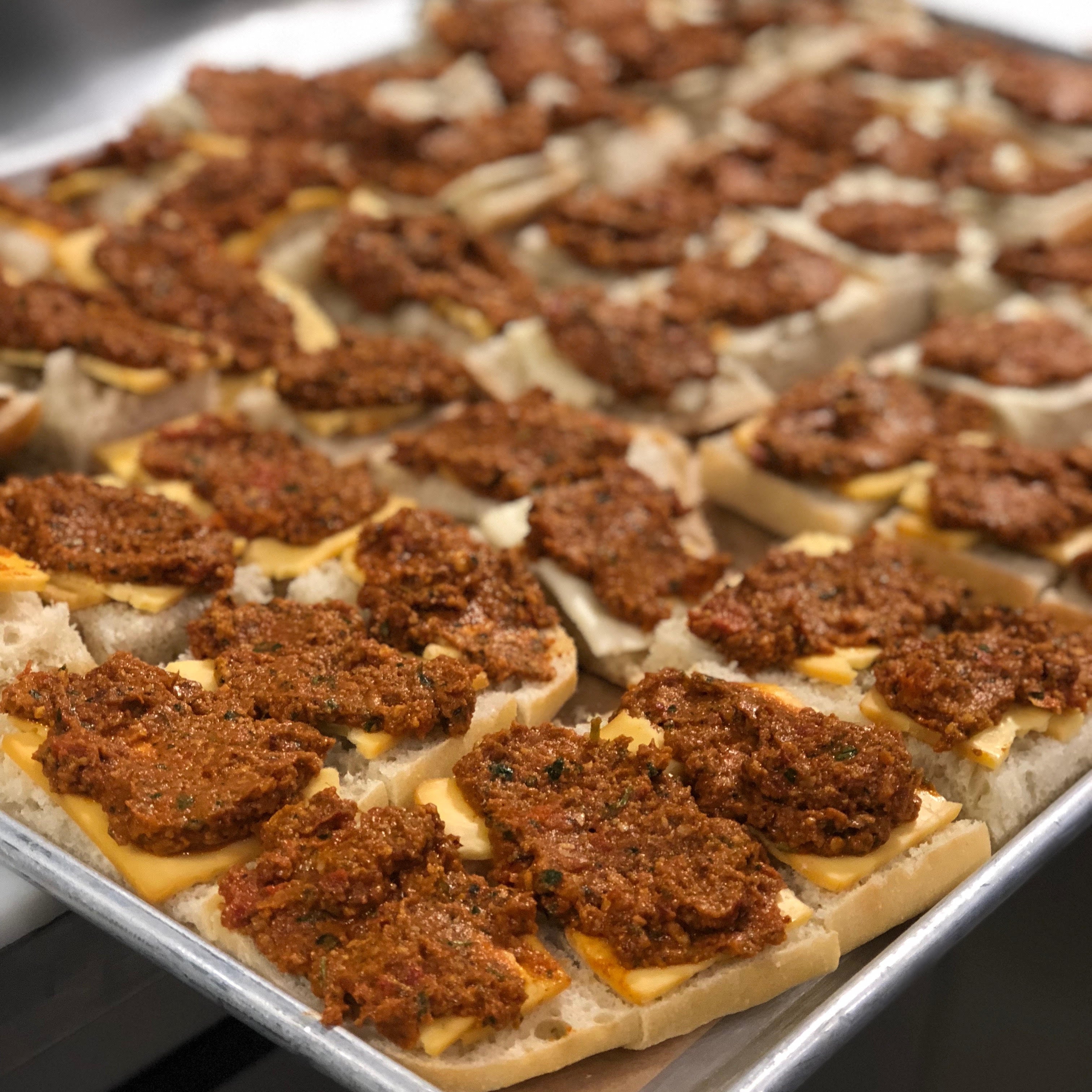 Calabrian Chile Pesto for Crostini
Recipe courtesy of Chef Robin Goldstein
Ingredients:
1 cup, walnuts
1/2 cup, sun-dried tomatoes
6 Calabrian Chile Peppers in Oil
2 cloves, garlic
1/2 cup, Parmesan- grated
1/2 cup, fresh parsley leaves
1/3 cup, il Fustino Basil Olive Oil
1 tsp, salt and pepper
Directions:
In a food processor, pulse the walnut and sun-dried tomatoes until crumbly.
Add the chilies, garlic, Parmesan, parsley and il Fustino Basil Olive Oil to the sun-dried tomato and walnut mixture.
Blend to combine, adding salt and pepper to taste.
Spread on crostini just before serving.
Great as a sandwich spread or accompaniment to cheese.

*This can keep for a week in a covered container in the refrigerator.