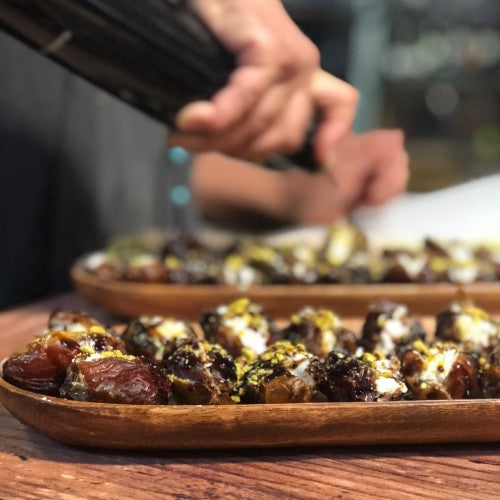 Cherve Stuffed Dates with Pistachios
Recipe courtesy of Chef Robin Goldstein
Ingredients:
24 Medjool dates (or any large date)- pitted *can be substituted with figs*
1 small, log of fresh chevre- room temperature
24 pistachios, chapped
il Fustino Aged Balsamic

Directions:
Split the dates to remove the pits.
Take a small chunk of chevre and push it into the date using a pinch of the chopped pistachios.
Plate and drizzle with il Fustino Aged Balsamic.
Serve as a welcome bite or an after dinner sweet.