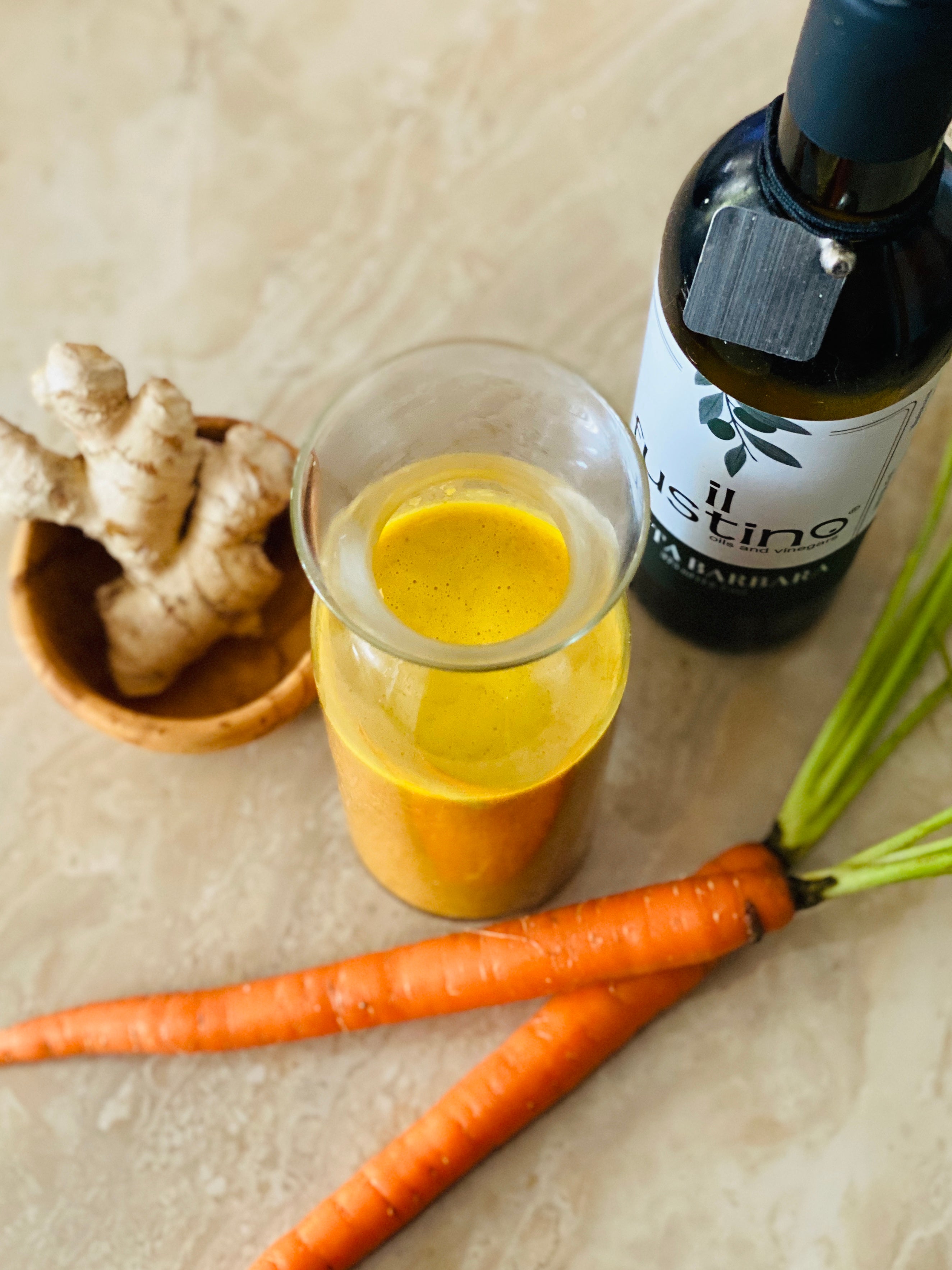 Carrot Ginger Salad Dressing
Ingredients:
1, medium carrot
1/4 cup, diced white onion
1, 1-inch piece of ginger
2 tbsp, soy sauce
1/4 cup, il Fustino Kaffir Lime and Ginger Vinegar
1/4 tsp, salt (plus more to taste)
1/3 cup, il Fustino Avocado Oil
Directions: 
Peel carrot and slice into 1/2 inch pieces. Add the sliced carrot, diced onion, soy sauce, Kaffir Lime and Ginger Vinegar and salt to a blender. Using a small grater (or micro plane) grate the knob of ginger over the other ingredients in the blender.
Blend until ingredients are combined and are smooth.
Slowly stream the Avocado Oil into the blender (this gives the ingredients time to combine evenly and allows the oil to emulsify).
Transfer to a jar or airtight container and this dressing will last for up to a week in the refrigerator.