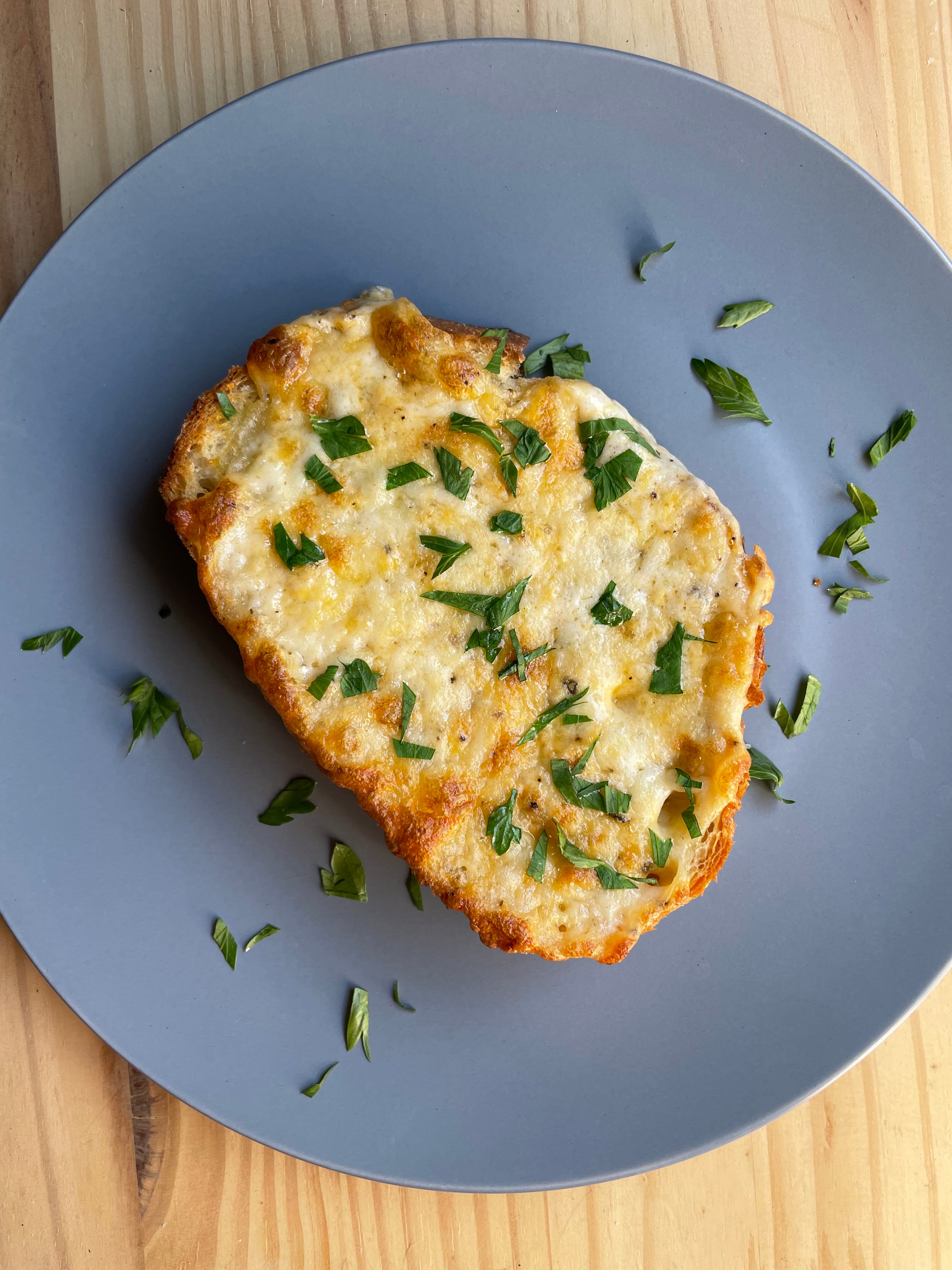 Cheesy Garlic Bread
Ingredients:
¾ cup, shredded cheddar cheese
¼ cup, fresh mozzarella
½ cup, mayonnaise
3 cloves, garlic –

 

minced
Freshly grated parmesan
il Fustino Tuscan Garlic & Herbs Olive Oil
garlic salt
pepper
French loaf
2 tbsp, parsley –

 

chopped
Directions: 
Preheat oven to 425 degrees Fahrenheit. Line a baking sheet with parchment paper, set aside.
In a mixing bowl combine shredded cheese, mozzarella, mayonnaise, Tuscan Garlic & Herbs olive oil, parmesan, garlic and season to taste.
Slice the French bread in half lengthwise and place cut-side up on the prepared baking sheet. Spread cheese mixture over both halves.
Bake for 10-15 minutes or until cheese is melted and golden brown. Garnish with parsley and enjoy!