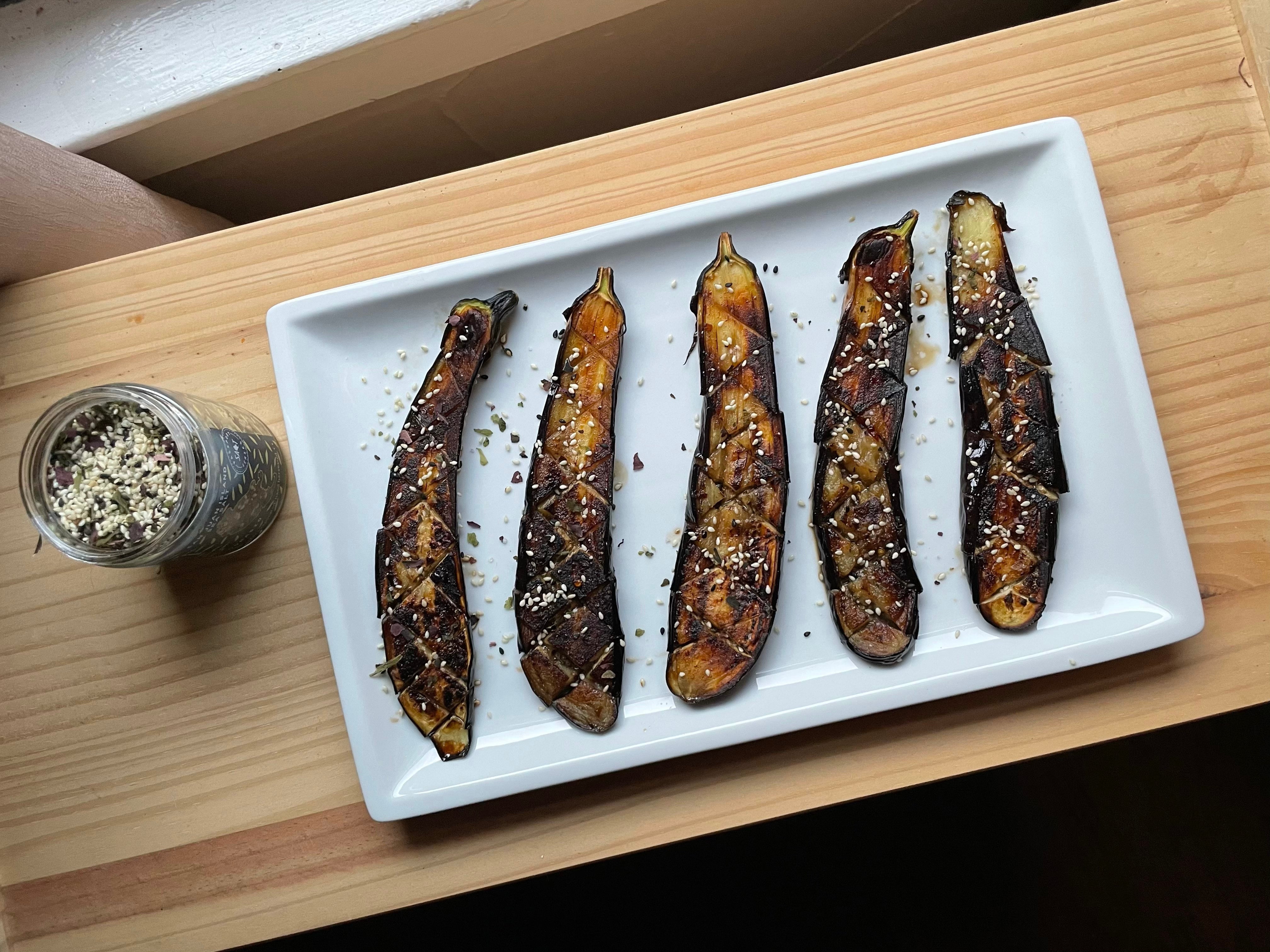 Roasted Tare Eggplant
Ingredients:
2, Japanese eggplants
il Fustino Avocado Oil
Santa Barbara Hives Honey Tare Sauce
San Juan Salt Company Gomasio
Directions: 
Slice eggplant in half lengthwise, score the inside in diagonal squares.
In a broiler-safe skillet heat some avocado oil over high heat. Add eggplant to the pan cut-side down.
Cook for a few minutes until the skin is starting to brown. Turn the eggplant over, place a lid on the pan and cook through – about 3-4 minutes.
Pour honey tare over the eggplant and place under the broiler for a few minutes until the tare has reduced and started to bubble.
Garnish with gomasio. Enjoy!