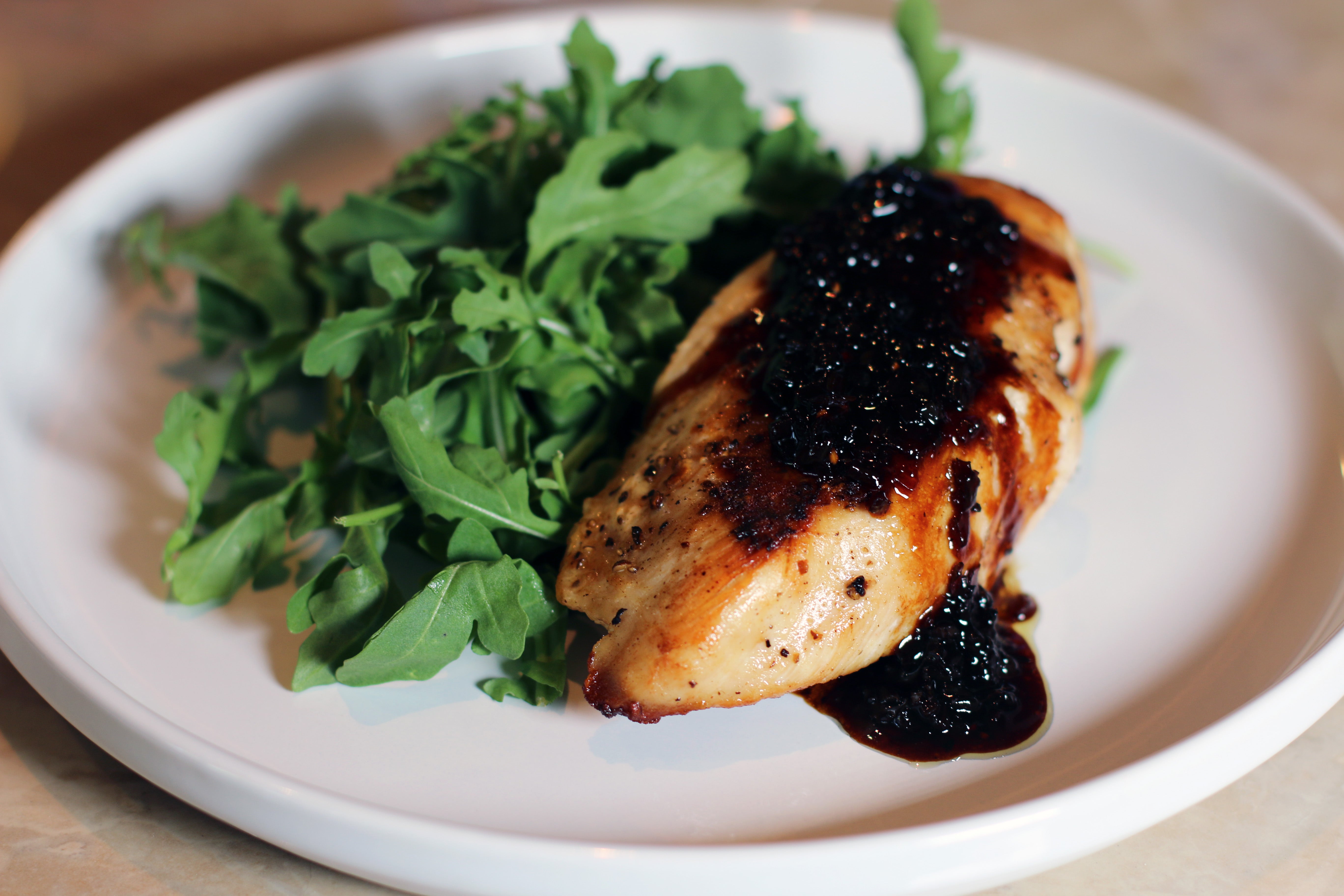 Chicken with Fig Balsamic Sauce
Servings: 2
Ingredients:
2, chicken breasts
salt and pepper – to taste
2 tbsp, il Fustino Rosemary Olive Oil – divided
1, shallot – diced
3 tbsp, il Fustino Fig Balsamic
1/2 cup, low sodium chicken stock
1 tsp, honey (We used San Marcos Farms Wildflower Honey)
Directions:
Heat one tablespoon of olive oil in a large pan over medium-high heat.
Pat chicken dry with a paper towel and season both sides with salt and pepper.

Once oil is heated, add chicken to the pan and cook until cooked through (about 5-7 minutes each side).
Once cooked through, remove from heat and let rest.
While chicken is cooking start the sauce: heat the other tablespoon of olive oil in a small sauce pan. Once warm, add diced shallots and cook for about a minute.
Reduce heat on the saucepan to medium-low and add the balsamic vinegar. Let simmer for 3 minutes, until balsamic is slightly reduced.
Add chicken stock to the balsamic mixture and allow the broth to cook off for about 5 minutes.
Reduce heat to low and add the honey to the sauce. Cook for 5 minutes until thick and saucy. Season with salt and pepper, to taste.
Pour sauce over the cooked chicken breasts.
Enjoy!