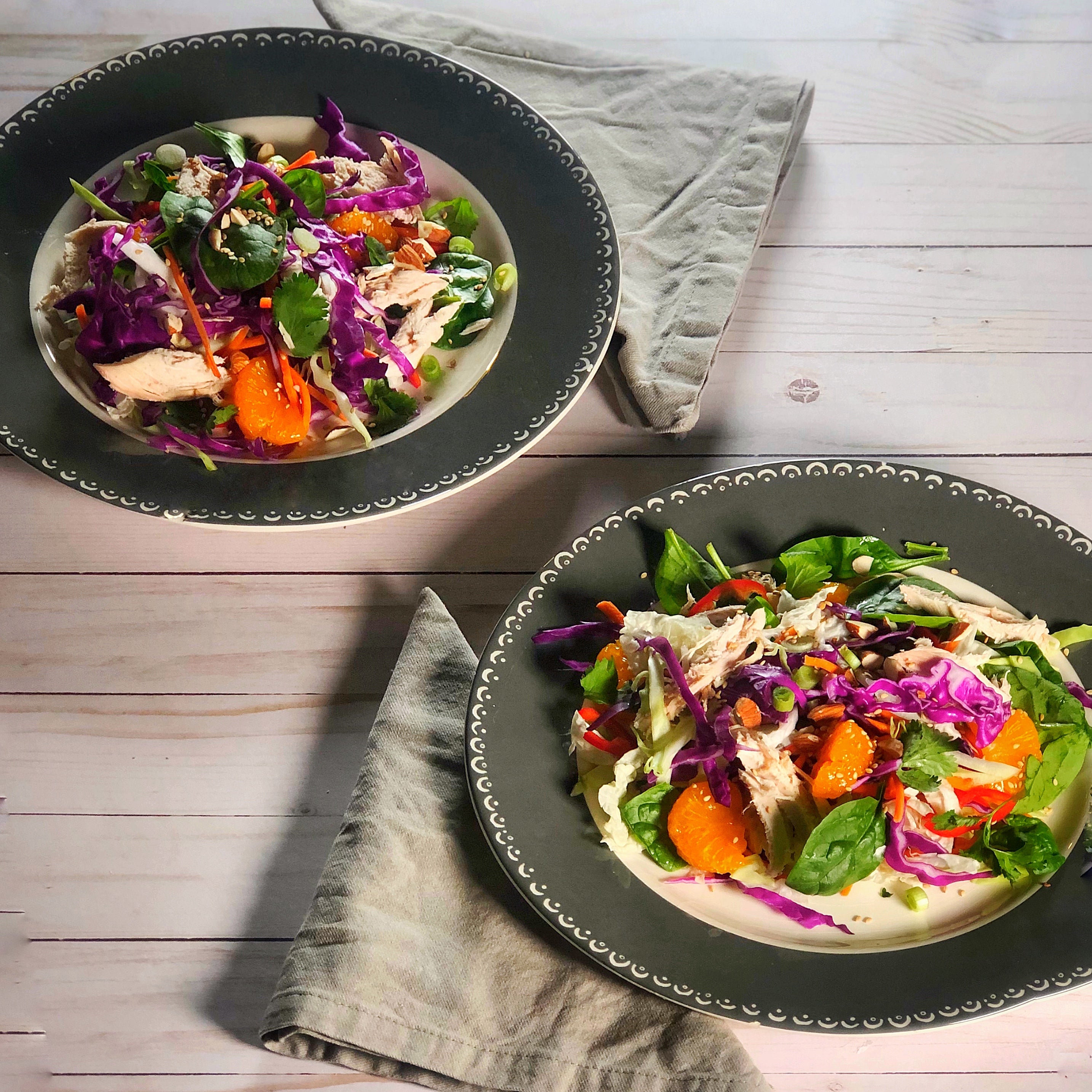 Chinese Chicken Salad
Servings: 6
For the dressing:
1/3 cup, il Fustino Arbosano EVOO
1/4 cup, il Fustino Kaffir Lime Vinegar
2 1/2 tbsp, soy sauce
1 tbsp, fish sauce
2 tbsp, sesame seeds – for garnish
For the salad:
1/2 head, Napa cabbage
1/2 head, red cabbage
2, carrots
1 bunch, green onions
1 bunch, cilantro
spring mix – about two cups
1 small, red jalapeno
1, 11 ounce can of Mandarin oranges – drained
2, chicken breasts – cooked and shredded
Directions:
Whisk all the dressing ingredients in a small bowl until combined.
Drain and rinse Mandarin oranges and set aside.
Thinly slice all of the cabbage into quarter inch strips and place into a large salad bowl.
Grate both carrots using the biggest grate of your cheese grater, add to the cabbage mixture.
Slice green onions and cilantro and add to the salad bowl.
Add the rinsed and drained Mandarin oranges and the shredded chicken to the salad bowl.
Pour the dressing over the salad and toss until salad is evenly coated.
Enjoy!
Tip: We used a rotisserie chicken from Whole Foods.