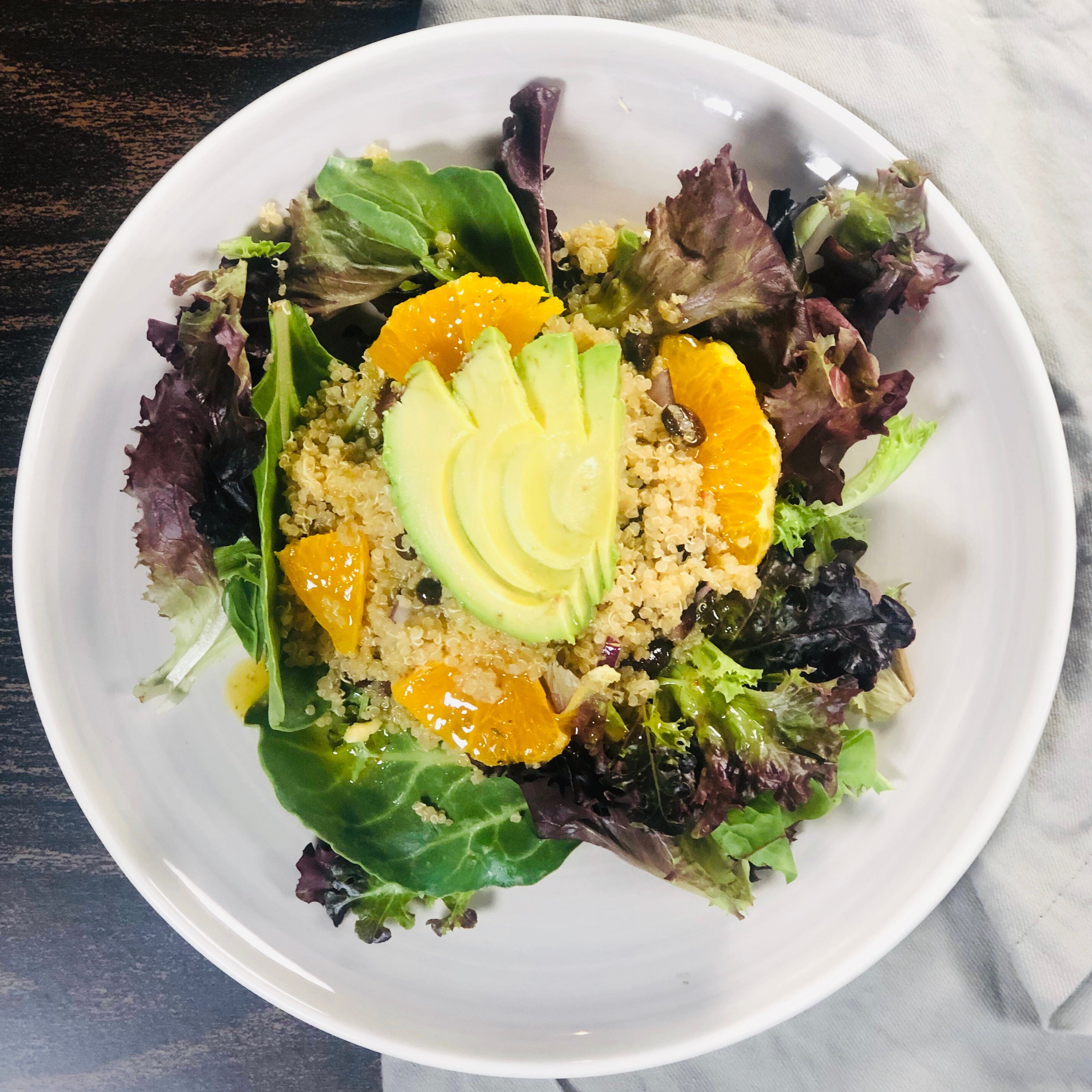 Citrus Herb & Quinoa Salad
Servings: 4
FOR THE SALAD
1 cup quinoa
1 medium, navel orange – sliced, peel removed
1/4 cup, red onion – diced
6 cups, spring mix
1- 14 oz can, black beans – drained and rinsed
salt and pepper – to taste
1, ripe avocado – sliced
FOR THE DRESSING
1/2 cup, il Fustino Citrus Herb Olive Oil
1/4 cup, il Fustino Mimosa Champagne Vinegar
1/2 avocado
1/2 tsp, cumin
salt and pepper – to taste
Directions:
Cook 1 cup of quinoa per package instructions. Set aside and let cool.
While the quinoa is cooling rinse black beans. Mix beans with diced red onions, orange slices and season to taste with salt and pepper.
Add bean mixture to cooled quinoa. Set aside.
Prepare the dressing: combine all dressing ingredients in a food processor. Blend until combined. Adjust seasoning to taste.
To plate: put a handful or two of washed spring mix on a plate, top with the quinoa mixture and garnish with half of a sliced avocado.
Pour dressing over the top before serving. Enjoy!