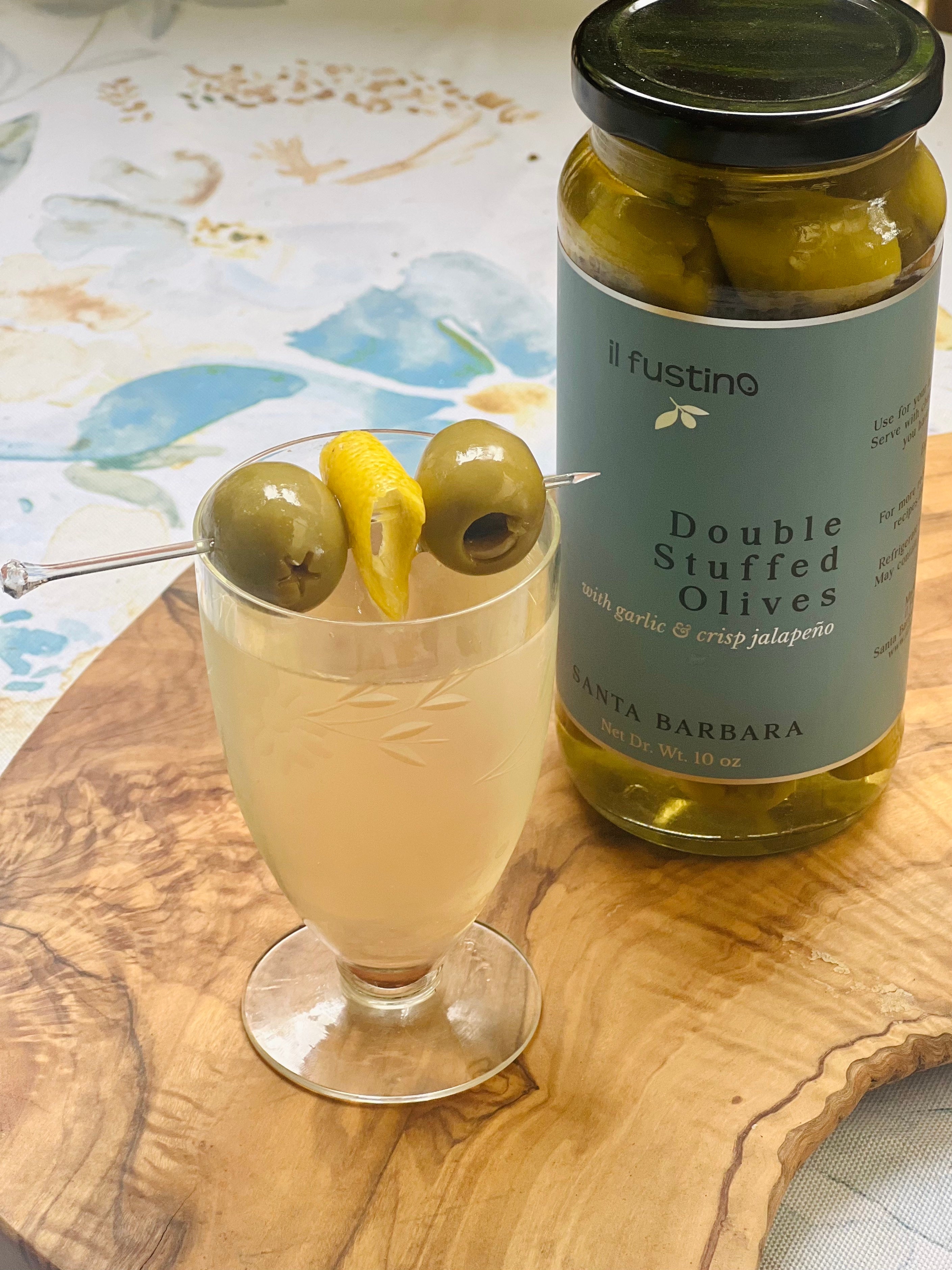 Classic Dirty Martini
Ingredients:
2 ounce, vodka
1/2 ounce, dry vermouth
1/2 ounce, olive brine
il Fustino Double Stuffed Olives - for garnish
Directions:
To a shaker full of ice, add vodka, vermouth and olive brine.
Shake vigorously until the contents are well chilled and the shaker is cold to the touch.
Pour into a chilled martini glass.
Garnish with a few double stuffed olives.
Enjoy!