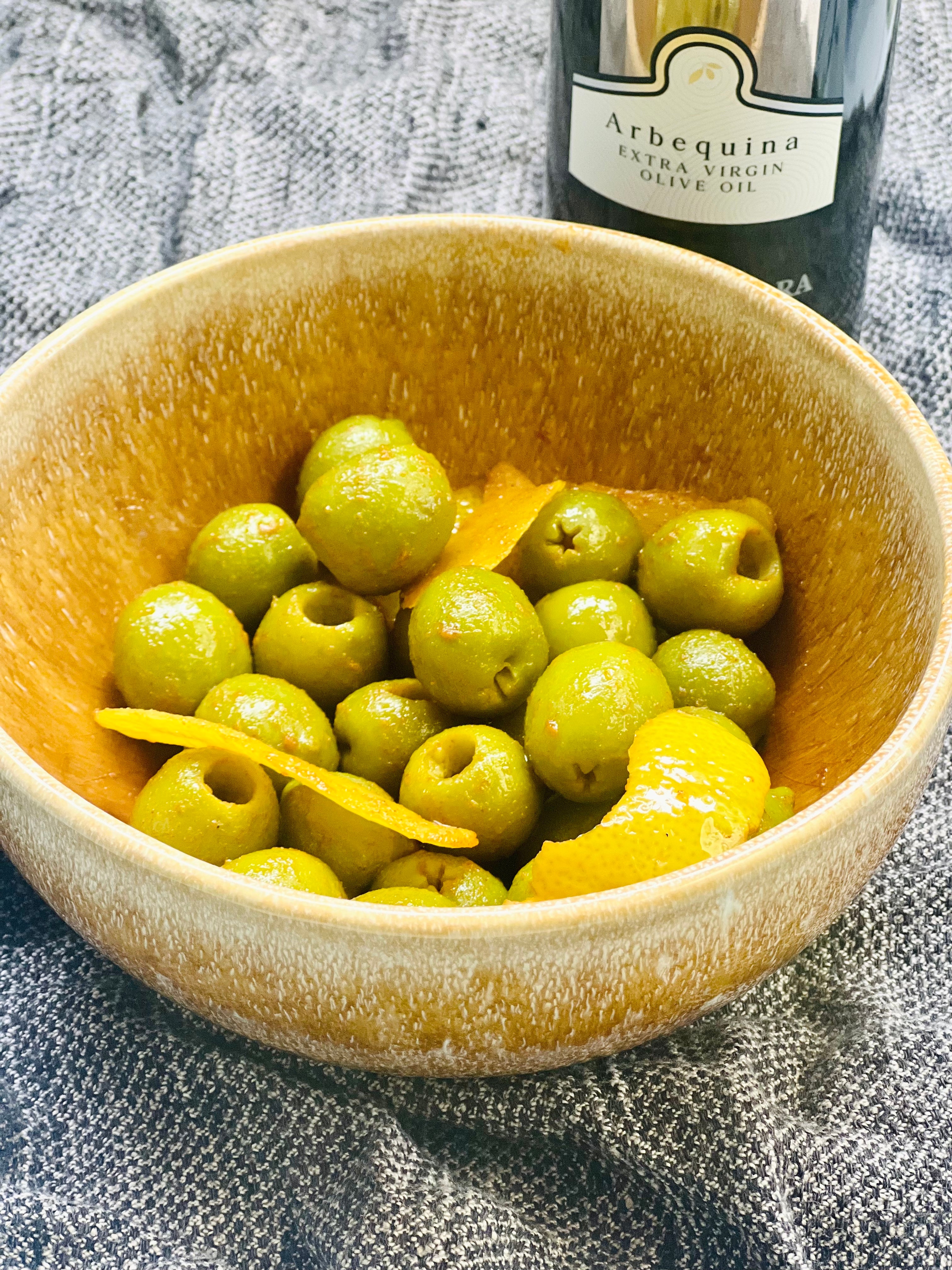 Warm Spiced Olives
Ingredients:
1 jar, Whole Castelvetrano olives
4, slices of lemon peel
zest of half a lemon (about 1/2 tbsp)
3, garlic cloves - minced
1 tbsp, il Fustino Arbequina EVOO
1/2 tsp, Aleppo chili
pinch of salt
Directions:
In a small saucepan, heat the EVOO over medium low heat. Add minced garlic and cook for about 1 minute or until fragrant. Add the lemon zest, Aleppo chili and salt (if using) and let cook in the oil for about a minute.
Add olives and lemon peel slices and fold to cover in the oil. Cook for another minute or two until the olives are warm and coated with oil.
Enjoy immediately!