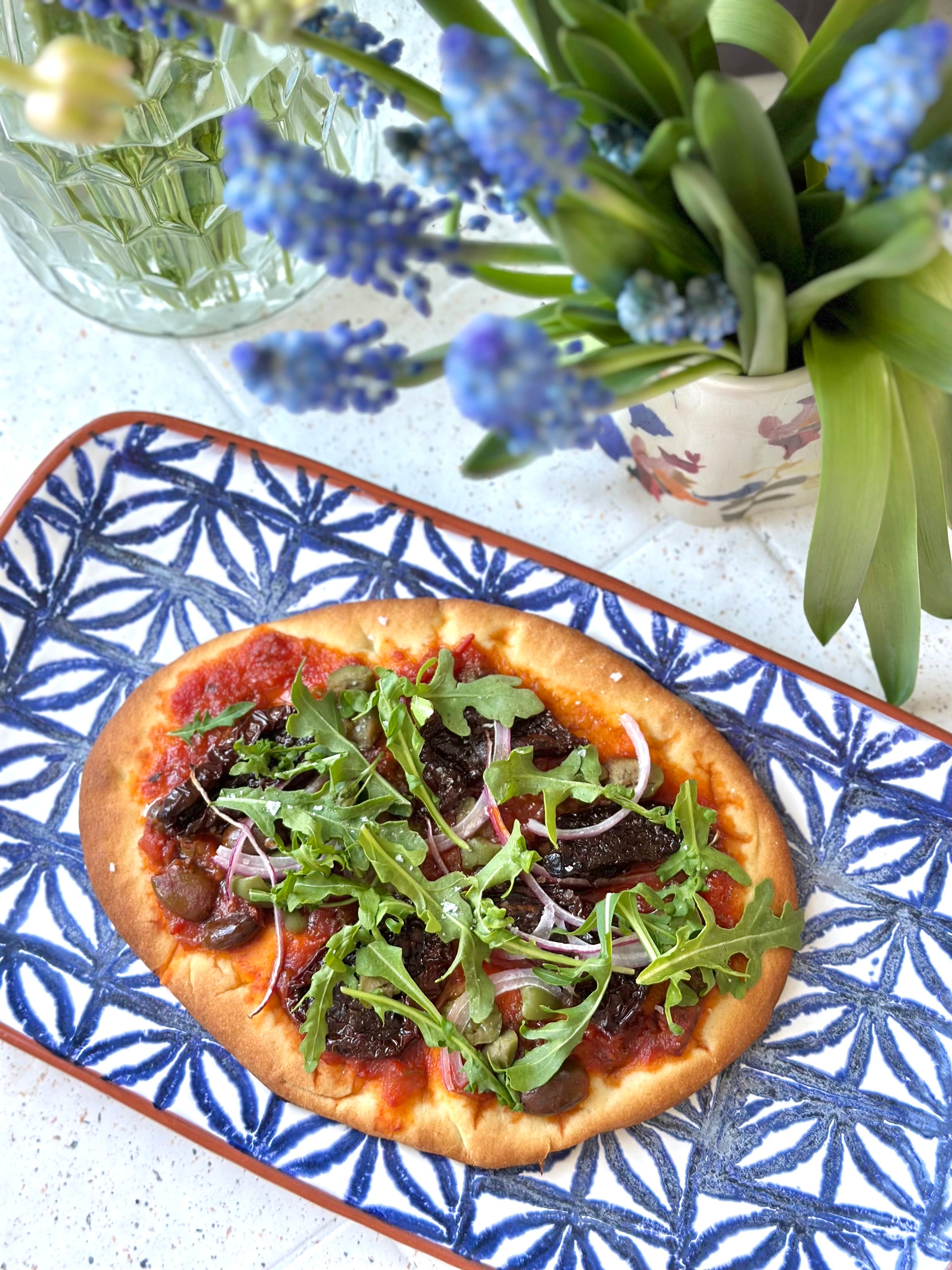 Flatbreads 3 Ways
Flatbreads make an exciting base for countless spreads, toppings, and cheeses. They're great because they work with any direction you decide to take, whether that be sweet, savory, spicy, or a combination of flavor profiles.
For this month, we designed three showstopper flatbread recipes that can be whipped up in minutes (and trust us, these are worth giving a try!).
How to:
Preheat oven to 425 degrees.

Place flatbread on the oven rack and bake for 5 minutes.

Remove from the oven and add your base of choice (tomato sauce, balsamic, or marmalade). 
Add additional toppings, cheese, meats, olives or vegetables.

Place in the oven on a baking sheet for an additional 5 minutes in the oven.

Remove from the oven. Using a fork, gently mash the fruit or cheese to spread over the flatbread. 

Top with your fresh herbs or greens. 
Finish with a drizzle of honey or your favorite olive oils and vinegars!
Combination #1 
Puttanesca Sauce
Kalamata Olives
Sundried Tomatoes
Thinly Slices Red Onion
Arugala
il Fustino Tuscan Garlic & Herb Olive Oil
Combination #2
il Fustino 25 Barrel-Aged Balsamic Vinegar
Goat Cheese
Blackberries
Arugala
Honey
Combination #3:
Prosciutto
il Fustino Basil Olive Oil