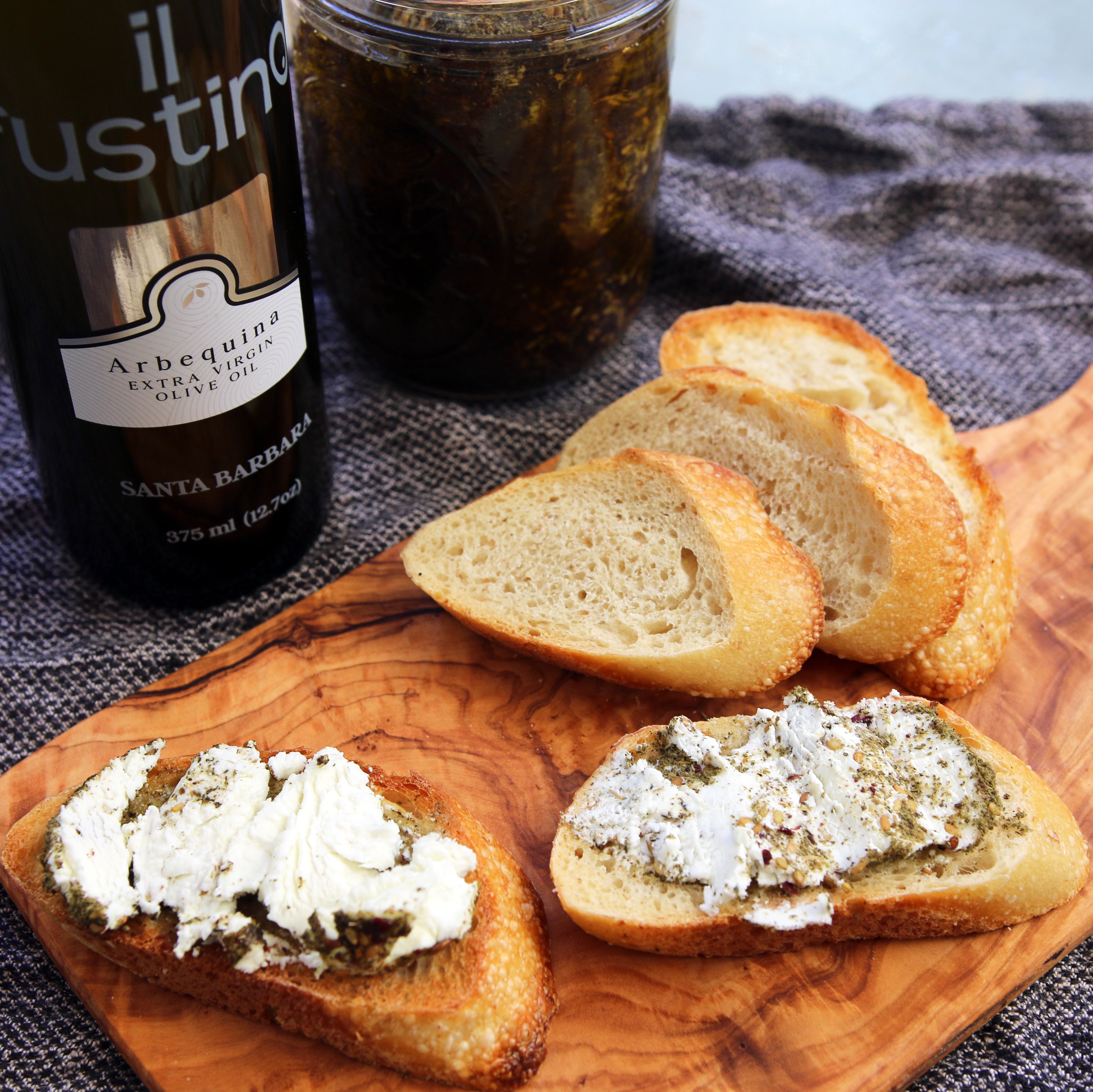 Marinated Goat Cheese Balls
Ingredients:
1, 8

 

ounce-goat cheese log
1/4 cup, Villa Jerada Za'atar
1/2 tbsp, Villa Jerada Sumac
1/2 tsp, garlic powder
a pinch of salt - optional
il Fustino Arbequina Extra Virgin Olive Oil (you'll need about 1/2 cup)
Directions:
Make your seasoning blend by combining the za'atar, sumac, garlic powder and salt in a small bowl.
Slice the goat cheese into 8 even pieces.
Roll each slice of goat cheese into a ball. Drizzle a small amount of olive oil into the palms of your hands to prevent the cheese from sticking.
Once rolled into a ball, roll the goat cheese into the seasoning mixture. Make sure to coat the ball completely.
Repeat will each slice of goat cheese.
Gently add all the balls into a small container, make sure they fit snugly in what ever container you use.
Cover with Arbequina EVOO. Enjoy spread over crisp crostini or add to your next charcuterie board!