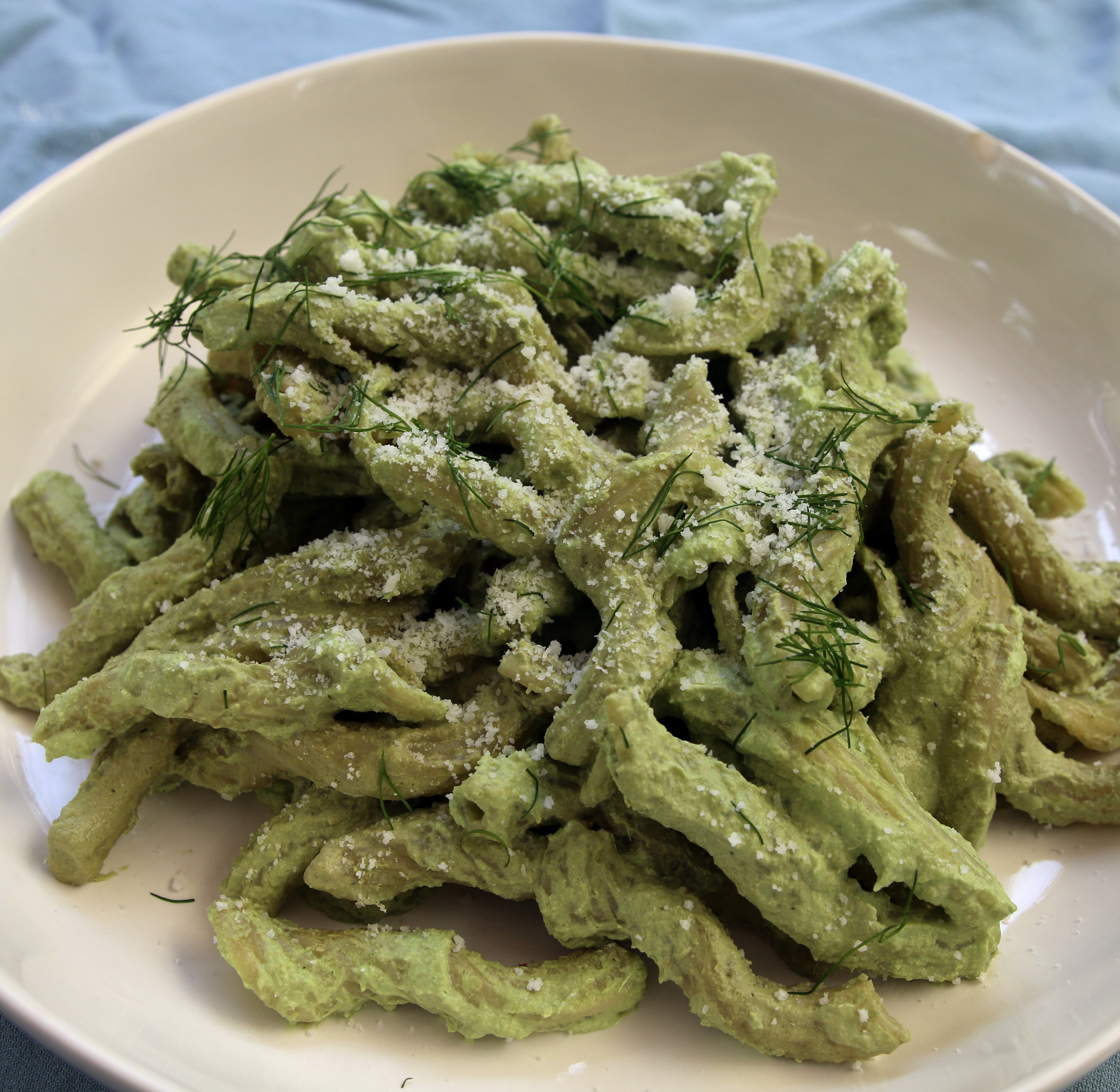 Herby Ricotta Pasta
Ingredients:
1 pound, straccetti pasta - or similar small twisted shape
2, garlic cloves - minced
1/2, small red onion - diced
8 ounces, ricotta
3 tbsp, il Fustino Basil Olive Oil
3/4 cup, tender herbs (We used dill, basil, parsley and chives.)
1 1/2 tsp, kosher salt
squeeze of half a lemon
1/4 cup, reserved pasta water
Pecorino Romano
Directions:
Bring a large pot of water to a boil. Once water is boiling, add pasta and cook according to label directions.
While pasta is boiling, in a medium skillet sauté minced garlic and onion in a tablespoon of EVOO. Cook until onion is slightly translucent, about 4 minutes.
To a food processor, add sautéed onion and garlic mixture, ricotta, Basil Olive Oil, your choice of herbs, salt and a squeeze of lemon. Pulse until well combined. 
Once pasta is done cooking, drain. Remember to reserve some of the pasta cooking water. Return drained pasta to the pot and finish your sauce.
Add some of the reserved pasta cooking water to the ricotta sauce, pulse until smooth. The sauce should have a whipped and airy texture when fully mixed. Adjust seasonings to taste.
Add herby ricotta sauce to the cooked pasta and toss to coat.
Serve with a sprinkle of Pecorino Romano and enjoy!