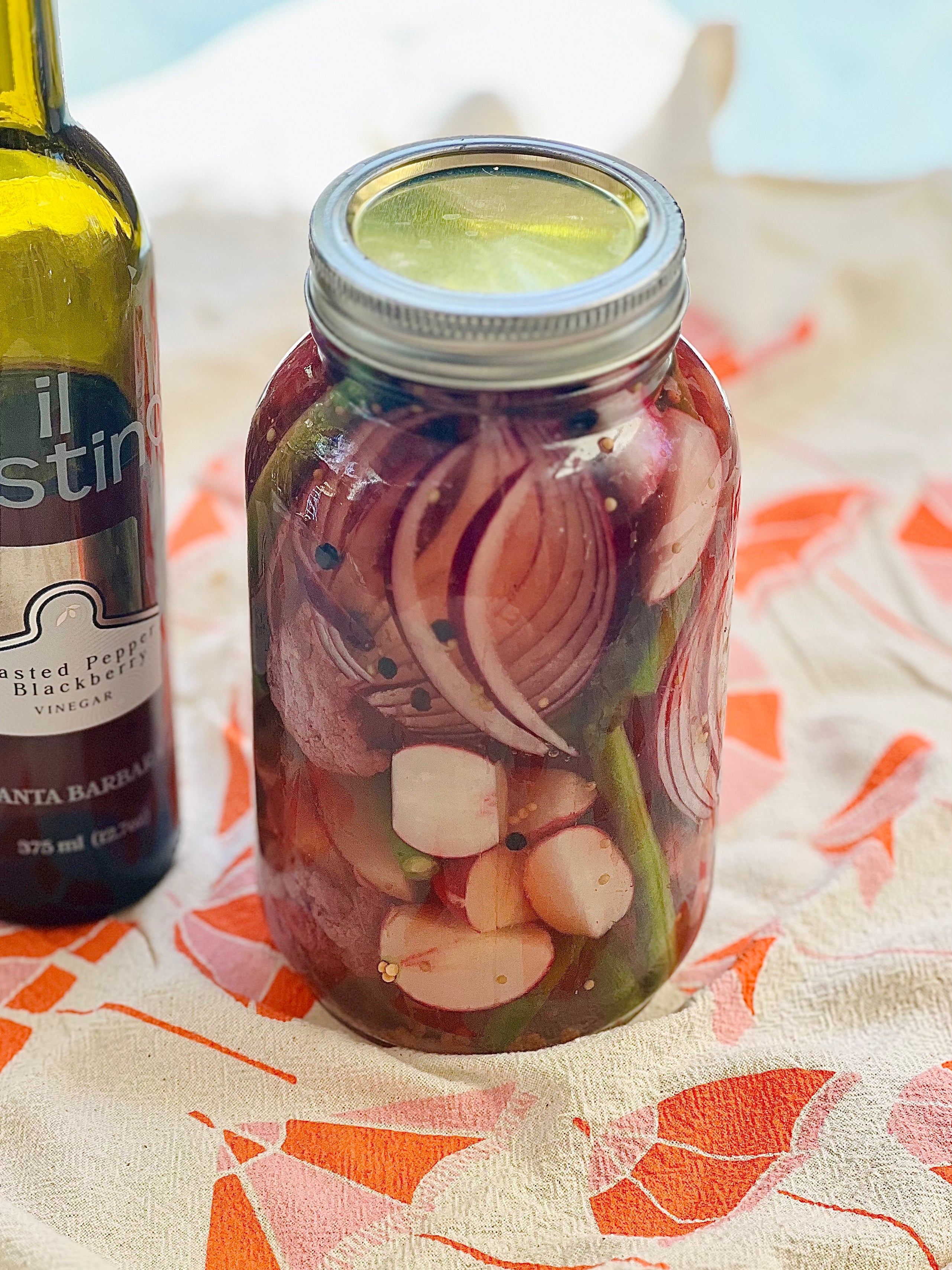 Quick Picnic Pickles
Ingredients:
3, garlic cloves
1 tbsp, black peppercorns
1/2 tbsp, yellow mustard seeds
2 bay leaves
1/4 cup, kosher salt
3/4 cup, il Fustino Roasted Pepper Blackberry Vinegar
2 1/2 cups, water
about 4 cups of your choice of vegetables
Directions:
Peel garlic cloves. Once peeled crush them with the bottom of your jar.
In a pot, add all the ingredients minus the vegetables. Bring to a boil, once boiling reduce heat to medium low and simmer for about 5 minutes. The liquid should reduce by about a third.
While pickling mixture is simmering. Trim your choice of vegetables into bite-sized chunks. We used red onion, radishes, green beans and cauliflower.
Transfer chopped vegetables into a clean 32 ounce jar.
Once mixture is reduce, let cool slightly. Then pour into the jar, making sure to cover all the vegetables.
Leave pickles on the counter to cool to room temperature, then seal and transfer to the refrigerator.
Let rest in the refrigerator overnight and enjoy!