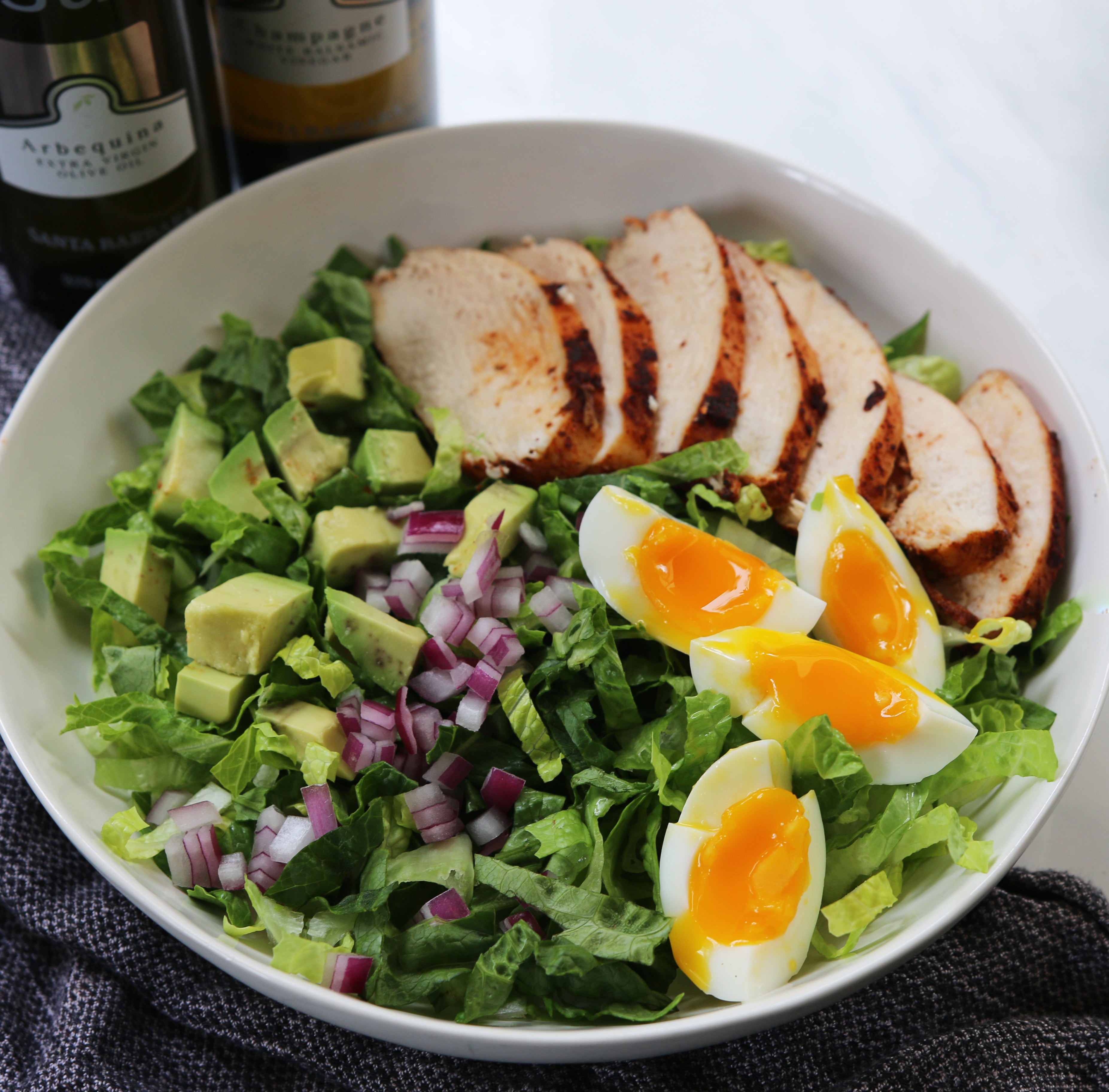 Spring Cobb Salad
Ingredients:
1 head, romaine
1 cup, baby arugula
3, eggs
1/2 pint, cherry tomatoes
1, avocado
1/2, small red onion
Baked BBQ Chicken
Preserved Lemon Vinaigrette
Directions:
Do ahead: Jammy Eggs - Take your eggs out of the refrigerator and allow to warm to room temperature. Bring a pot of water to boil, adding pinch of salt once the water is boiling. Add the eggs to the water, slowly with a slotted spoon. Cook for 7 - 10 minutes depending on how cooked you like your yolk. (7.5 minutes is our favorite) Remove eggs from water and plunge into an ice bath to cool. Place in the refrigerator for a few hours to cool completely.
For the salad: 
Chop the romaine into thin strips. Slice the cherry tomatoes in half, cut the avocado into bite-sized pieces and dice the red onion.
Add all of the prepared ingredients and the arugula to a salad bowl and drizzle the Preserved Lemon Vinaigrette over the top. Toss to coat.
Divide the salad on to serving plates. Top with chopped Jammy Eggs and sliced BBQ Chicken.
Enjoy!
You can add whatever topping you like to this salad. Try corn kernels, fresh herbs, bacon bits or crumbled goat cheese!