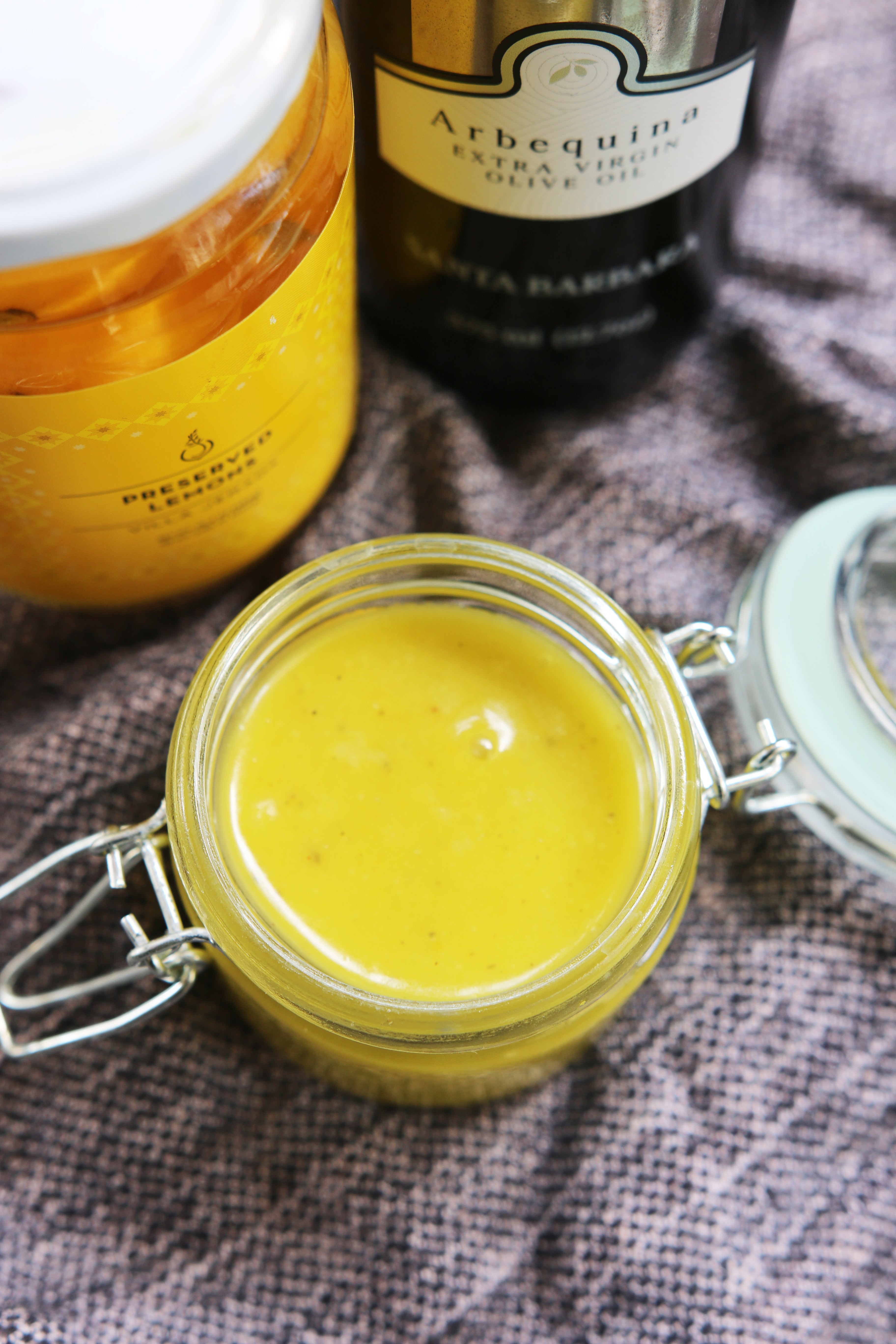 Preserved Lemon Vinaigrette
Ingredients:
1/2, preserved lemon
1/2 cup, il Fustino Arbequina EVOO
1/4 cup, il Fustino Champagne White Balsamic
1, garlic clove
1 tsp, honey
salt & pepper - to taste
Directions:
Add the preserved lemon, champagne balsamic, garlic clove and honey to a food processor.
Pulse until the mixture is smooth.
Slowly stream in the EVOO while the food processor is still on and running.
Season with salt and pepper, to taste.
Tip: Store in an airtight container in the refrigerator for up to 5 days.