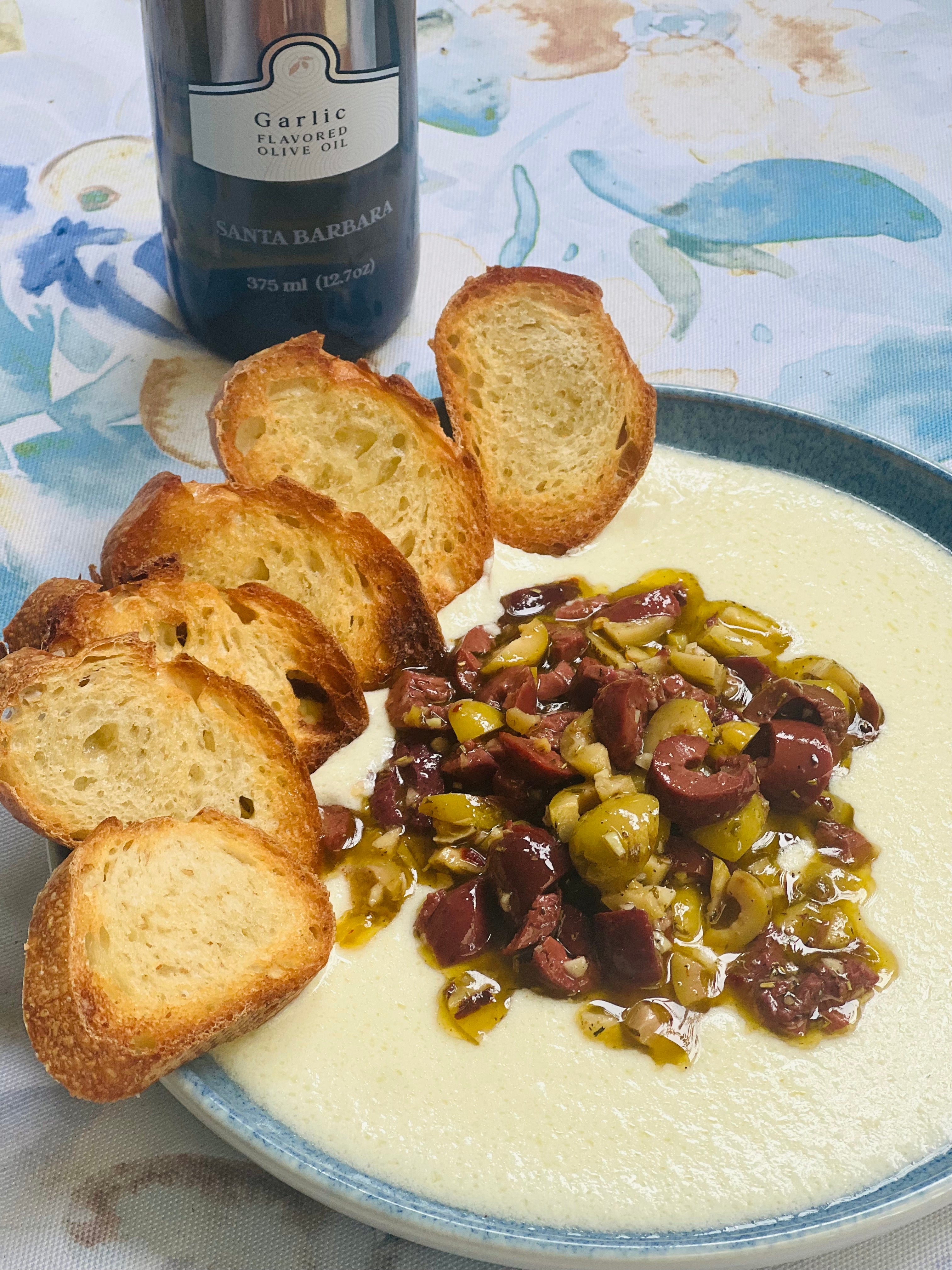 Olive & Warm Feta Dip
Ingredients:
For the Warm Feta Dip
2 oz, block feta (half of a normal feta block)
3 tbsp, greek yogurt
1 tbsp, lemon juice
2 tbsp, water
pinch of salt
1/3 cup, shredded mozzarella
For the Olive Spread
1 cup, chopped olives - We used a combination of kalamata and Grilled Olives
3, garlic cloves - minced
1/2 tbsp, italian seasoning
a pinch of red chili flakes
1 tbsp, lemon juice
1/4 cup, il Fustino Garlic Olive Oil
Directions:
Make marinated olive spread: combine all of the ingredients into a bowl and stir to combine. Once the mixture is well combined, let sit for 20 minutes.
While the olives are marinating, work on the warm feta dip. To a blender, add the feta, yogurt, lemon juice, water and salt to taste. Blend until smooth. Add to a small pan and heat over medium low heat. Let the dip come to a simmer and cook uncovered for 5-7 minutes until slightly thicker. Stirring regularly.
Reduce heat to low and add in mozzarella, stir to incorporate. 
Once mozzarella is melted and mixed in, remove from heat and spread over your serving dish. Top with the marinated olive spread and serve with crispy crostini or warm pita. Enjoy!