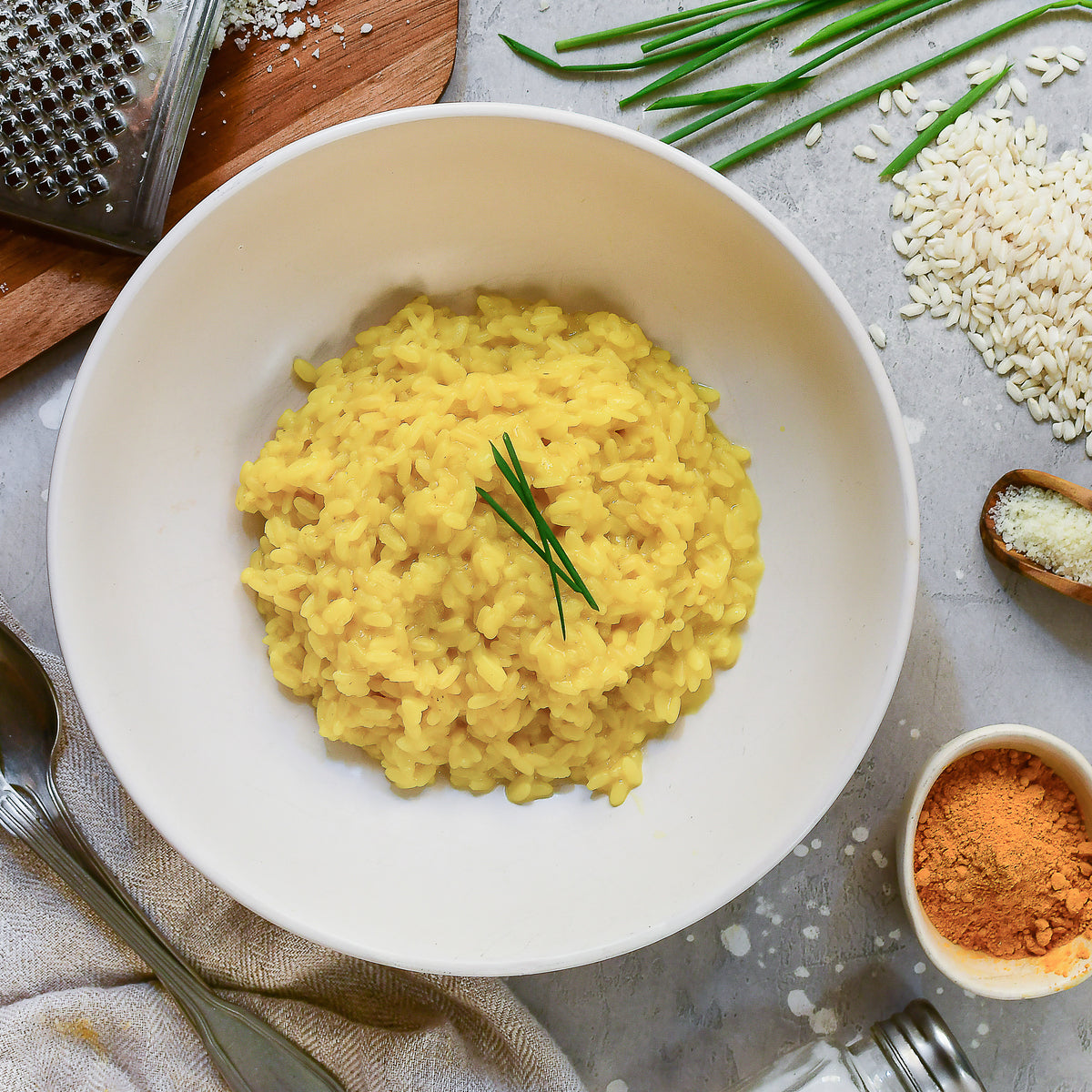 Classic Risotto
Ingredients:
32 ounces, chicken broth –

 

use high quality chicken

 

broth or make your own
1/3 cup, diced white onion
3 tablespoons, il Fustino Mission Extra Virgin Olive Oil
1 cup, Arborio rice
1/4 cup, dry white wine
2 tablespoons, unsalted butter
salt and pepper
1/3 cup, Parmesan –

 

freshly grated
1/4 cup, chopped parsley
Directions:
 Bring chicken broth to a boil, then hold at a low simmer.
Heat EVOO over medium heat in a medium-sized skillet.
Once heated add onion and sauté until the onion becomes translucent.
Add rice to the pan and coat with the onion and oil mixture. Cook until toasted, each grain of rice should become more translucent at the edges and should have a nutty fragrance.
Add the wine, stir and let the alcohol cook of (about 4 minutes). Reduce the heat in the saute pan to medium-low. Add a ladle full of the simmering chicken broth and let cook until the liquid has almost evaporated.
Add another ladle full of chicken stock and continue let cook until the liquid has almost evaporated, continue this pattern until the rice is al dente and it resembles the consistency of porridge. The best way to tell is to taste it.
Fold in the butter and grated Parmesan. Season to taste.
Top with chopped parsley and serve!