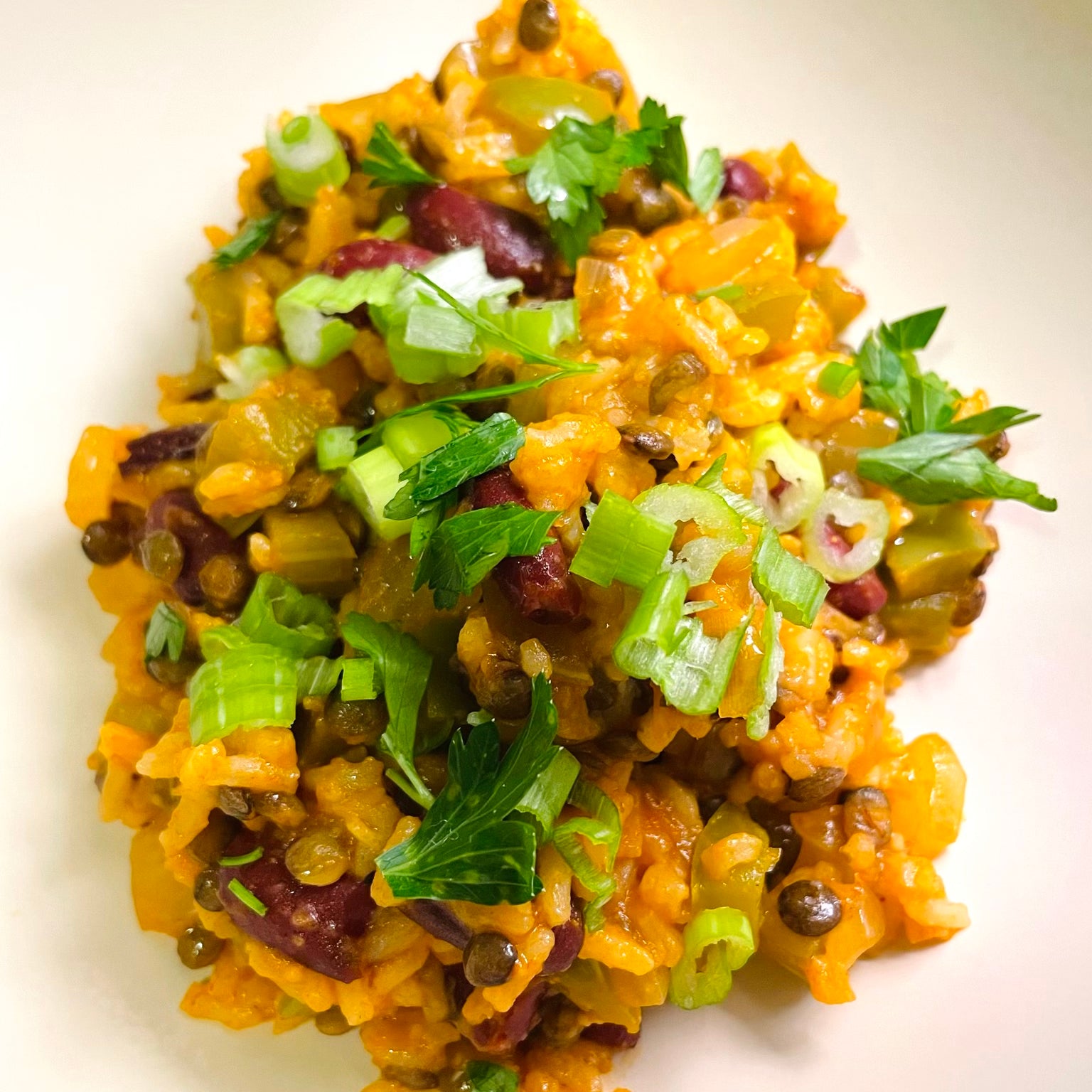 Dirty Rice
Ingredients:
1 cup, long grain brown rice
1/2 cup, French Green lentils – We used

 

Rancho Gordo French Green Lentils
1 bay leaf
kosher salt
2 tbsp, il Fustino Garlic Olive Oil
1, medium green pepper –

 

diced
1, small red onion –diced
1 rib, celery –

 

diced
2 tbsp, tomato paste
1 tbsp, cajun seasoning
1 can, kidney beans –

 

drained
1 1/2 tsp, Worcestershire
lemon juice –

 

freshly squeezed
chopped parsley –

 

for garnish
Directions:
Cook lentils and rice per package instructions – adding salt and a bay leaf. reserve 3/4 of a cup of cooking liquid from the lentils. Set aside.
In a large saucepan heat 1 tbsp olive oil over medium heat and saute diced vegetables. After 3 minutes add salt, tomato paste and cajun seasoning blend. Stir to coat the vegetables. Pour in reserved cooking liquid and stir. Add kidney beans and reduce heat to low. Cover and cook for 8-10 minutes. Keep an eye on the beans as they cook to make sure they do not dry out.
Add rice and lentils to the pan and add Worcestershire sauce and lemon juice.
Garnish with parley and serve with your favorite hot sauce.