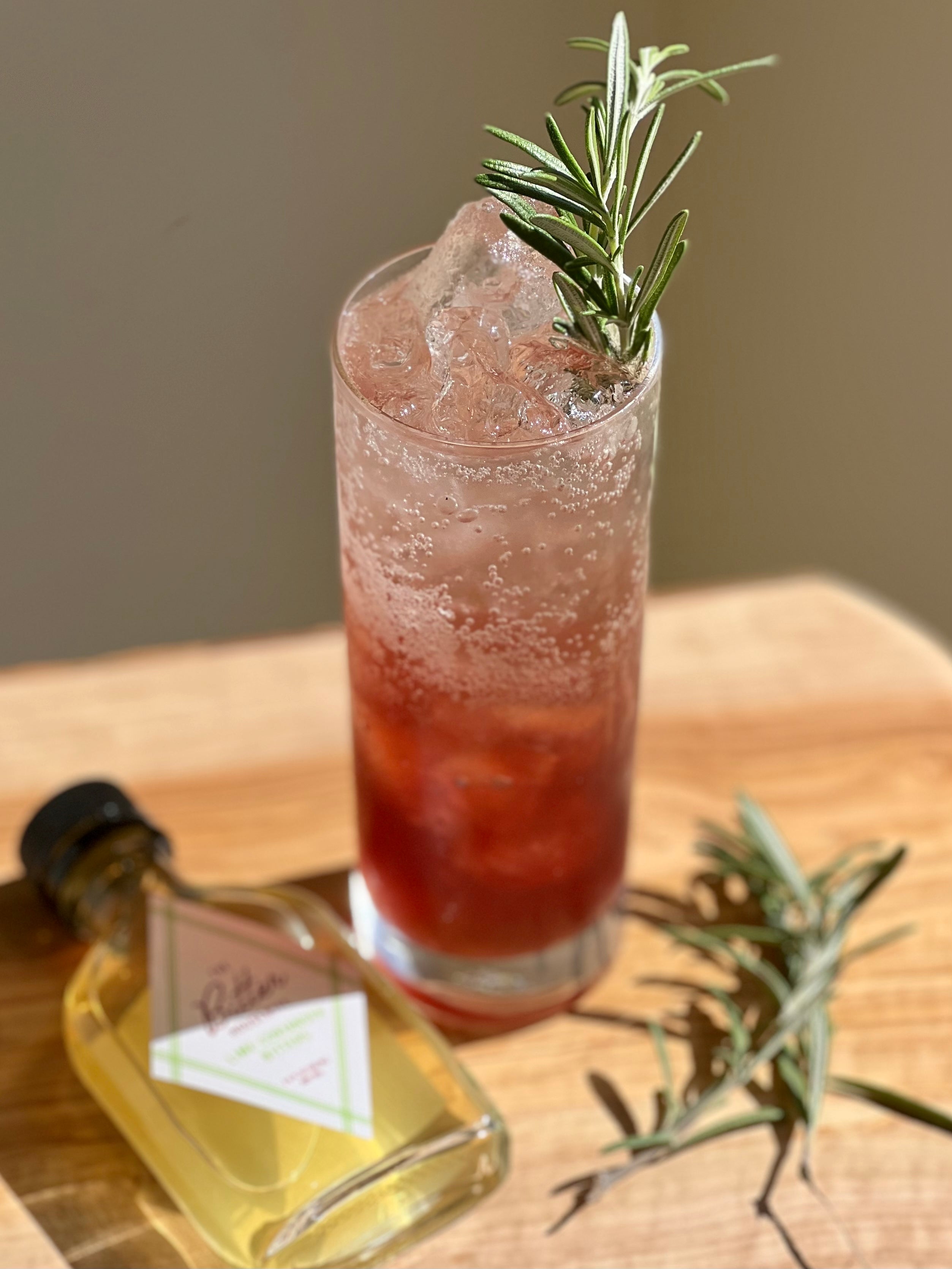 Cranberry Pear Spritz
Ingredients:
3/4 ounce, il Fustino Cranberry & Pear Balsamic Vinegar
1 1/2 ounces, vodka
1/2 ounce, simple syrup
1/2 ounce, lemon juice
a few dashes, Lime & Coriander Bitters
soda water
rosemary sprigs –

 

for garnish
Directions:
To a shaker full of ice add the Cranberry Pear Balsamic Vinegar, vodka, simple syrup and lemon juice.
Shake until well-chilled.
Pour into a tall glass filled with ice. Add a few dashes of the Lime & Coriander Bitters.
Fill with soda water to the top of the glass.
Garnish with a rosemary sprig.
Enjoy!