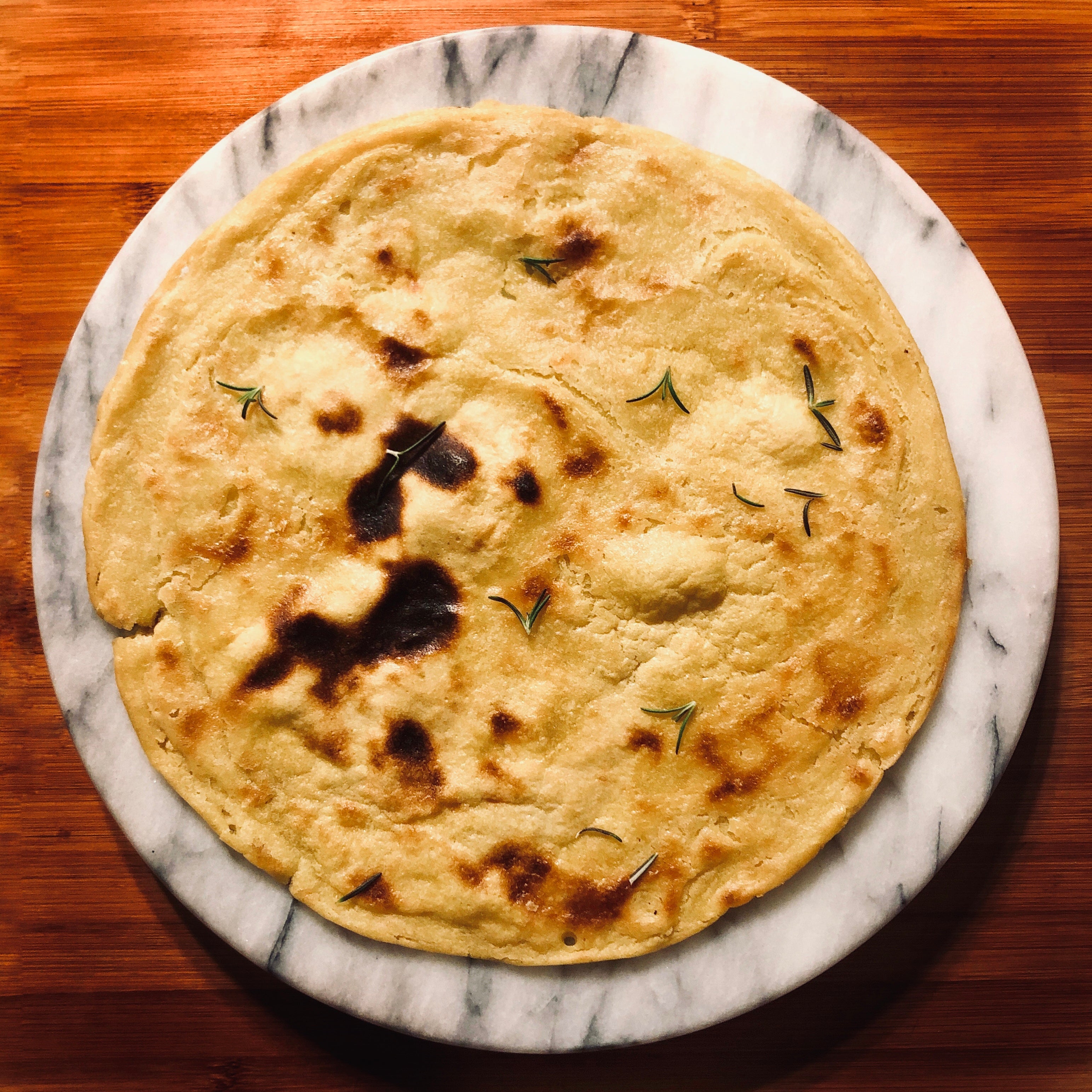 Farinata
Servings: 6
Ingredients:
2 cups, chickpea flour
4 cups, water
2 tbsp, il Fustino Picual Olive Oil
1/4 tsp, ground cumin
1/2 tsp, garlic powder
1 sprig of rosemary- chopped
salt and pepper
Directions:
In a mixing bowl, combine chickpea flour, water, olive oil, cumin and salt.
Let rest at room temperature for 30 minutes to allow flour to absorb the water.
While the batter is resting preheat the broiler to high.
Once the batter is done resting, pour into a greased 10 inch cast iron skillet. Pour until the batter is 1/4 inch thick.
Cook on the bottom rack of the oven until small bubbles form on the top of the farinata and is golden brown, about 10 minutes.
Move the skillet to the top rack of the oven for a minute to allow a nice char to form around the edges.
Remove from oven and top with a pinch of salt, pepper and rosemary.
Slice and enjoy!