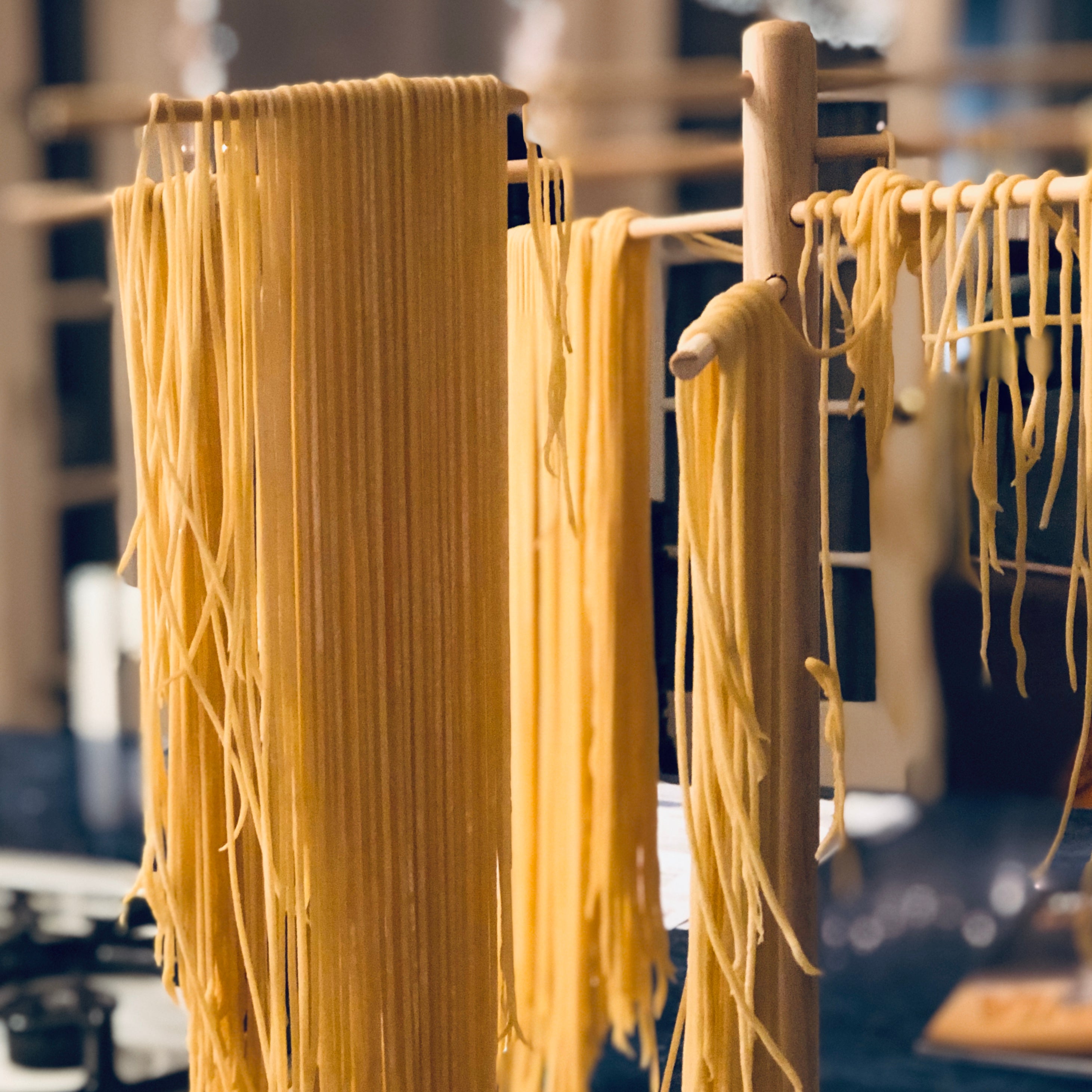 Handmade Pasta
Servings: 2
Ingredients:
1 1/3 cup, all-purpose flour (plus more for rolling out and dusting the pasta)
2 eggs
4 tbsp, water
Directions:
On a clean surface make a pile out of the flour and use your hands to make a well in the center.
Crack both eggs into the well.
Using a fork beat the eggs in the well slowly pulling more and more flour into the eggs. Continue mixing until the rest of the flour pile has been mixed in. Add water as needed.
Continue kneading until the dough is smooth and satiny.
Wrap in plastic wrap and let it cool in the refrigerator for at least 2 hours but up to 4.
When it is time to roll out the pasta, cut the dough into 4 equal pieces. Working with one piece at a time.
Flour your work surface and shape the dough into a ball and roll out to desired thickness. (You should be able to see the color of your hand through it when you hold it up to the light.)
Cut into thin, even slices. Dust with flour and set aside in a loose pile.
Repeat with each piece of dough.
Cook for 3-6 minutes depending on thickness.