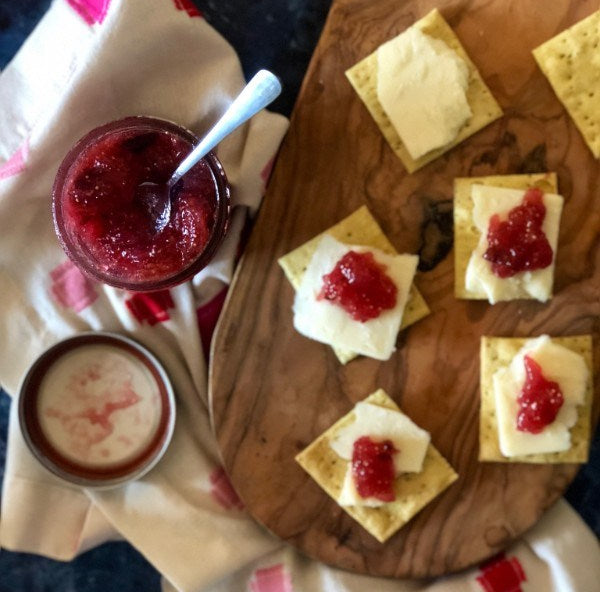 Fig Jam with Aged Balsamic
Ingredients:
1 pound, extra ripe figs- stems and bottoms removed
1/2 cup, water
1/2 tsp, dried thyme
pinch of salt
4 tbsp, il Fustino Aged Balsamic
Directions:
To a medium-sized pot add the figs and water and bring to a boil over medium heat.
Boil for 12 minute, or until the figs are soft and are just about to fall apart.
Reduce heat to medium low. Add thyme, salt and il Fustino Aged Balsamic. Stir to combine.
Once combined carefully transfer to a blender and puree until the jam reaches your desired consistency. (We prefer or jam on the chunkier side.)
Transfer to a small mason jar and store in the refrigerator.
Enjoy within 7-10 days.