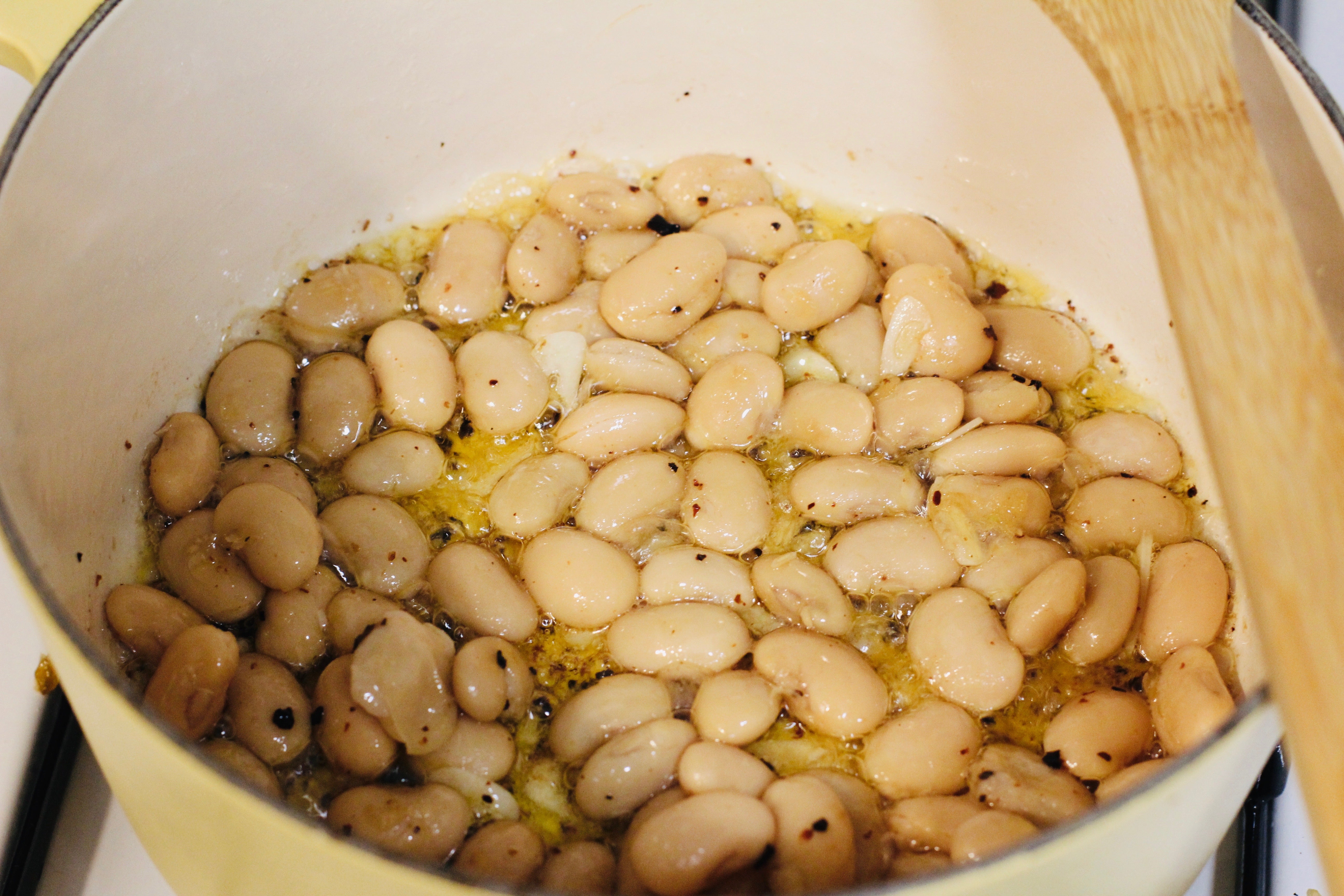 Spicy, Garlicky White Beans
Recipe adapted from a recipe by Allison Roman
Ingredients:
1/2 cup il Fustino Garlic Olive Oil
6 garlic cloves, thinly sliced
1 tsp, crushed red pepper flakes
1 can, Italian Butter Beans
salt and pepper, to taste
Directions:
Heat the il Fustino Garlic olive oil, garlic, red pepper flakes and beans in a medium pot over medium heat.
Season to taste with salt and pepper and cook for about 5 minutes.
Stir occasionally- carefully so you do not break apart the beans.
Reduce the heat to low and cook until the garlic is browned and the skin on the beans begins to fry (15-20 minutes).
Remove from heat and serve!