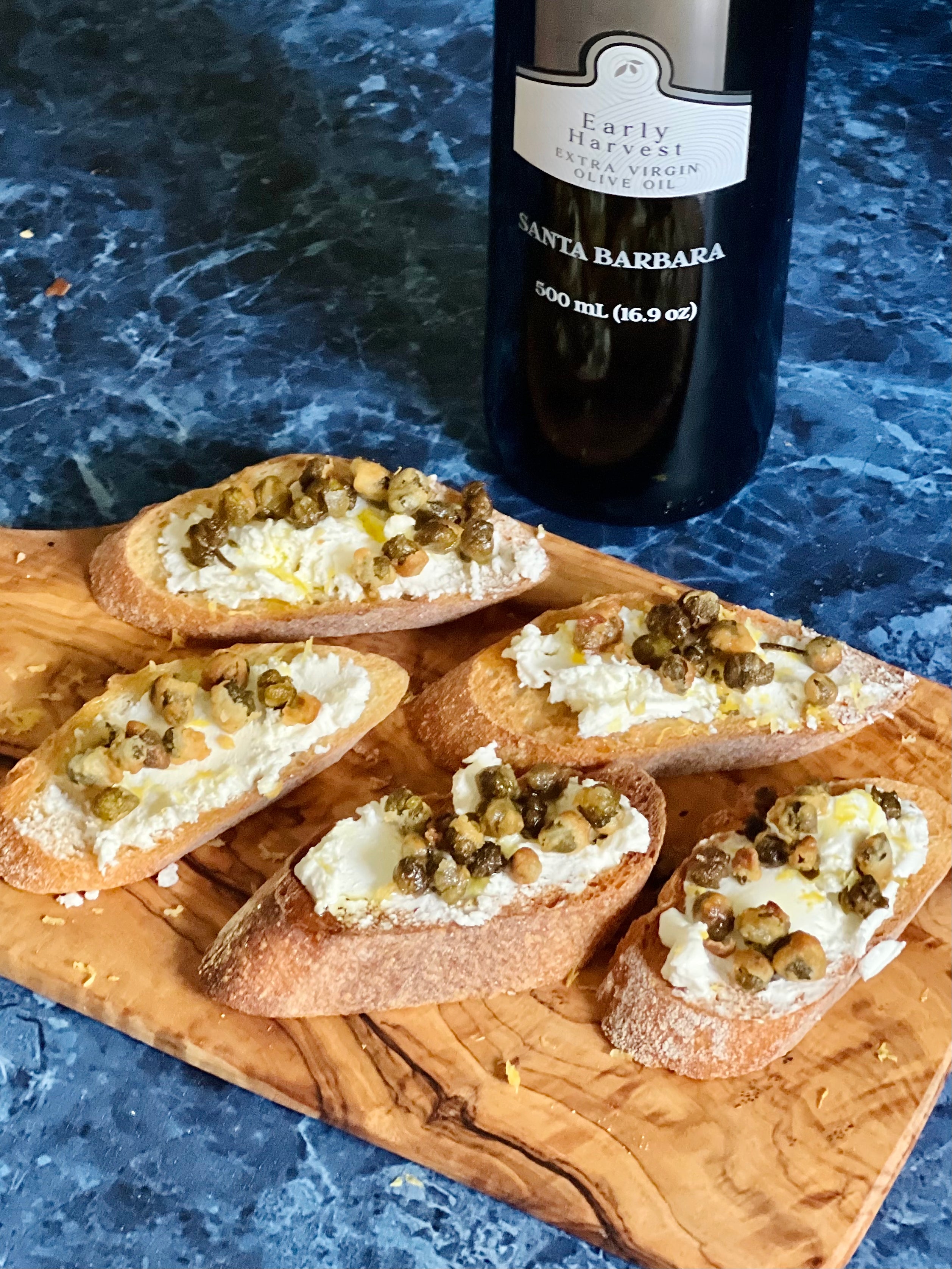 Fried Caper Crostini
Ingredients:
1/4 cup, flour
1 jar, capers - drained
1/2 cup, il Fustino Avocado Oil
4 ounces, goat cheese
zest of one lemon
il Fustino Early Harvest Extra Virgin Olive Oil
1, baguette
Directions:
Slice the baguette into 1/2 inch thick slices. Place on a parchment-lined baking sheet and broil for 4 minutes on each side or until golden brown.
While the crostini is toasting, fry capers. Prepare capers by draining and adding to flour, toss to coat.
In a small saucepan heat avocado oil over medium heat, once warmed add battered capers and fry until golden brown - about 4 minutes. Make sure to move the capers around in the oil to prevent clumping. Remove from oil and place capers on a paper towel lined plate to remove excess oil.
Remove crostini from oven, spread evenly with goat cheese and top with fried capers.
Sprinkle the lemon zest over the top of each crostini, drizzle with Early Harvest EVOO and serve.
Enjoy!