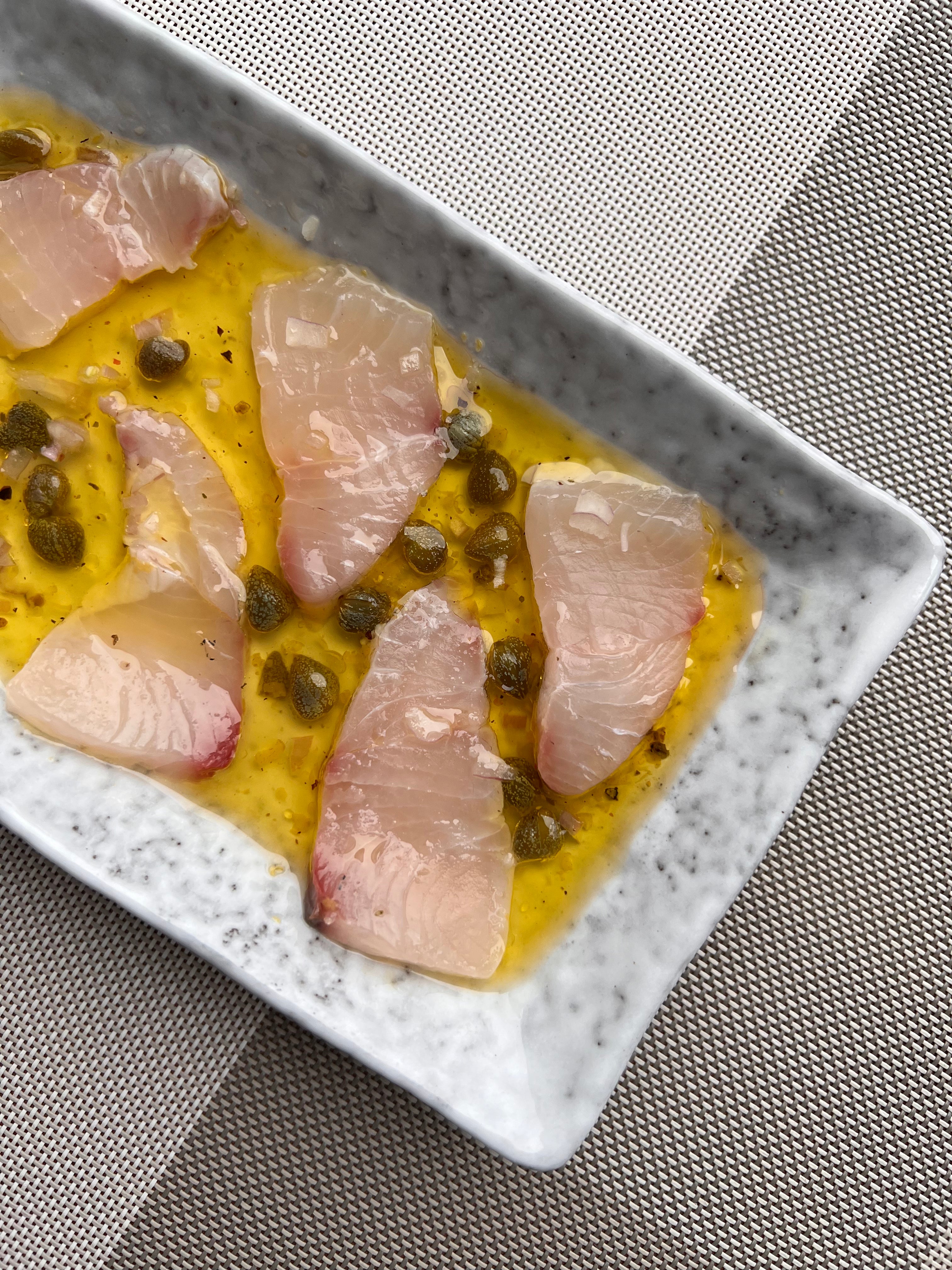 Yellowtail Crudo
Ingredients:
1/2 pound, sushi-grade yellowtail
1/4 cup, il Fustino Taggiasca Extra Virgin Olive oil
3 tbsp, il Fustino Mimosa Champagne Vinegar
juice of 1/2 lemon
zest from 1/2 lemon
salt & pepper
1 tbsp, shallot - chopped
1 tbsp, caper brine
2 tbsp, capers
Directions:
Add the EVOO, vinegar, lemon juice, shallot, caper brine and capers to a dish, season with salt & pepper. Whisk to combine, set aside.
Thinly slice the yellowtail.
Pour half onto your serving dishes, arrange the fish then pour the remaining vinaigrette over the top.