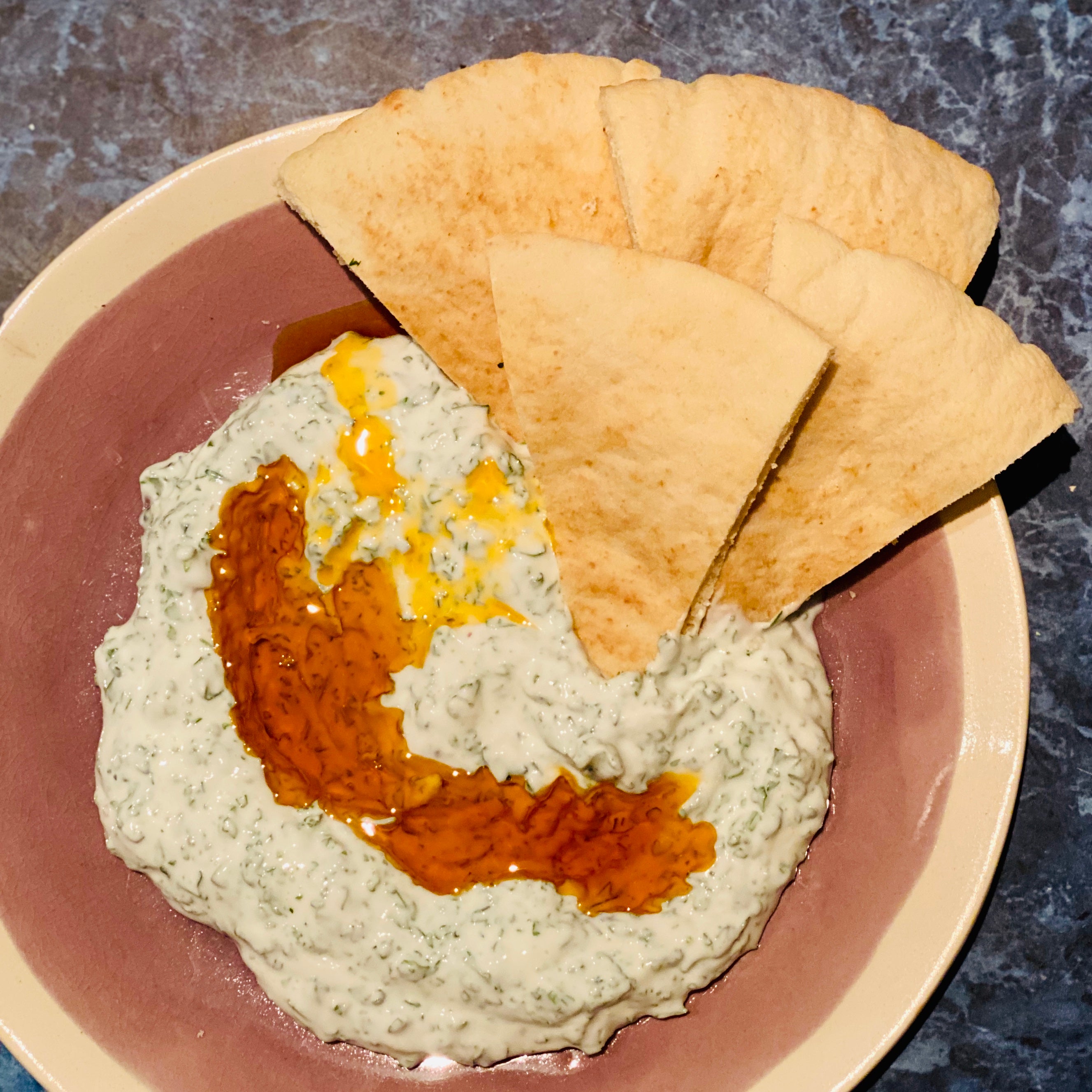 Harissa-Yogurt Dip
Servings: 4
Ingredients:
1 cup, whole milk yogurt
1/4 cup, chopped tender herbs (We used parsley and chives.)
2 cloves, garlic
salt and pepper
3 tbsp, il Fustino Harissa Olive Oil
Directions:
In a small mixing bowl, whisk together the yogurt and chopped herbs.
Microplane garlic cloves over the bowl of yogurt.
Season with salt and pepper. Mix well.
Transfer to a plate using a rubber spatula or the back of a large spoon to create a well in the center.
Pour olive oil into the well.
Serve with warm pita or as a dipping sauce.