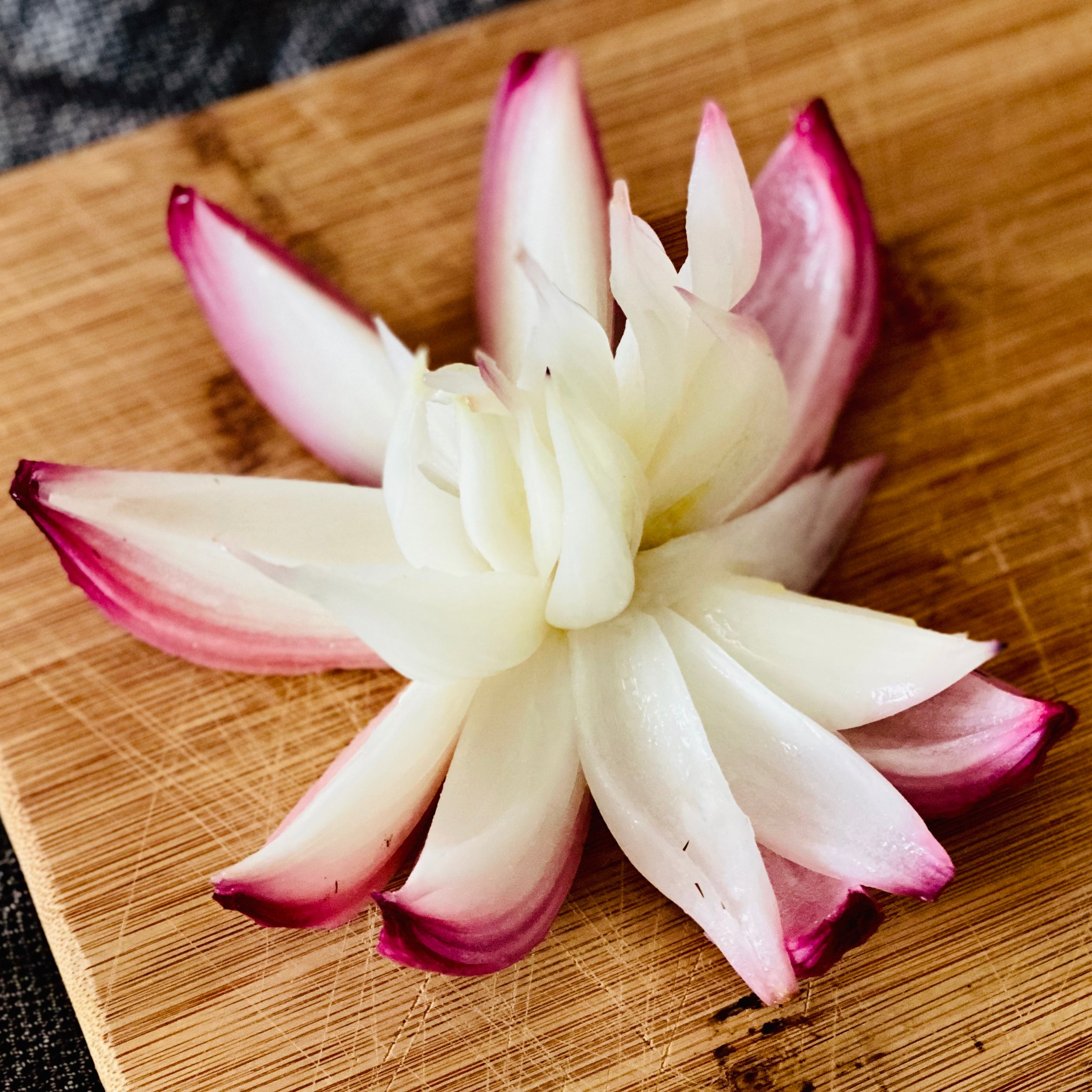 Red Onion Blossom
Ingredients:
1, medium red onion
1 tbsp, il Fustino White Balsamic Vinegar
1 tbsp, il Fustino Santa Barbara Estate Blend EVOO
salt and pepper
Directions:
Preheat oven to 425 degrees Fahrenheit.
Using a sharp knife, trim 1/4 inch off of the top of the onion. Peel dry outer layers. Carefully slice onion into 1/8ths stopping 1/2 an inch from the root.
Drizzle EVOO and vinegar into the onion. Add a sprinkle of salt and pepper.
Wrap onion in tin foil and place root-end down in between the grates in the oven.
Bake for 25 minutes. Let cool in foil for 10 minutes.
Season with more salt and pepper and serve alongside your protein of choice or as a nice addition to your next cheese board.