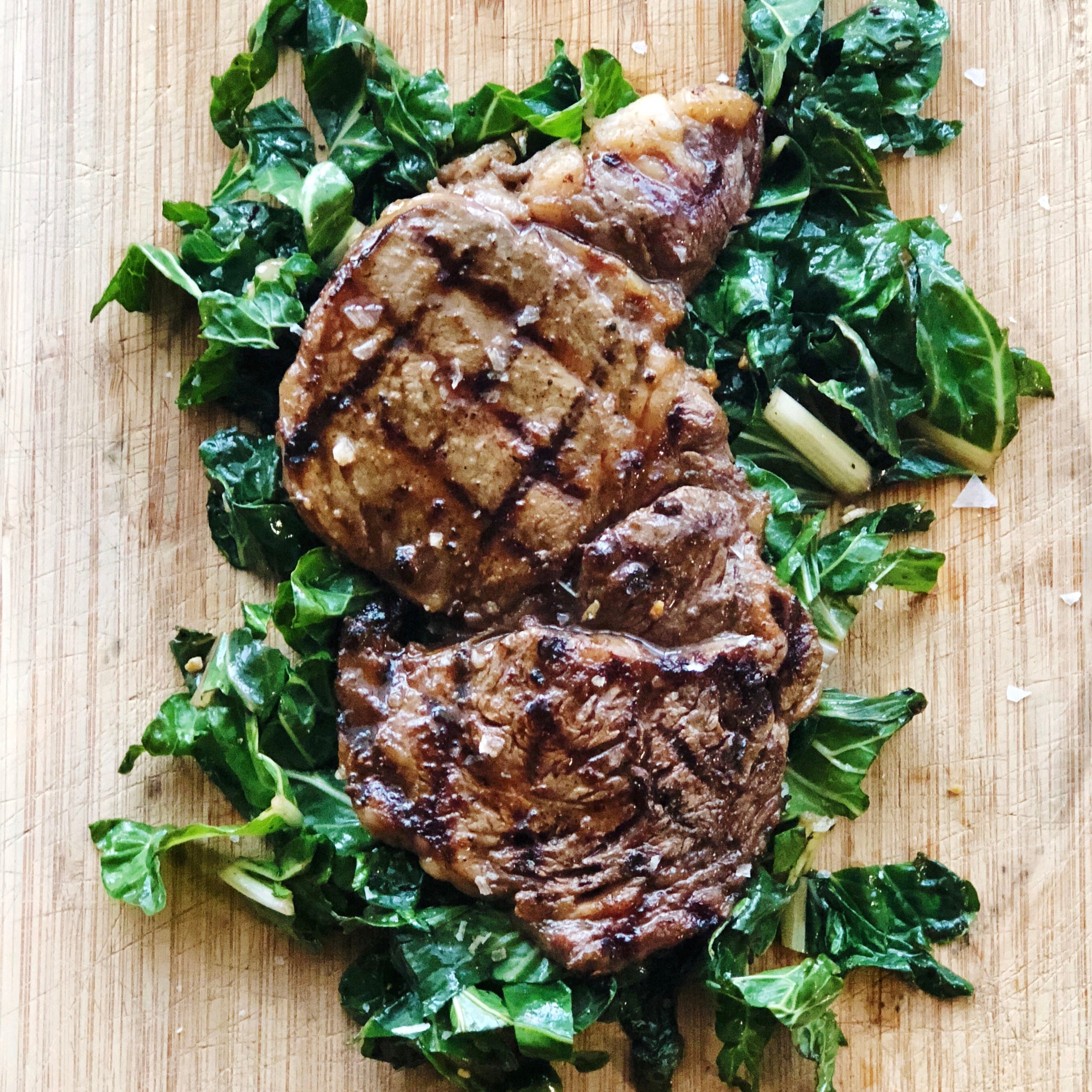 Ribeye with Porcini Mushroom Rub
Ingredients:
2 tbsp, il Fustino Porcini Mushroom Rub
3 tbsp, sugar
2 tbsp, salt
2 tbsp, black pepper
pinch of chili flakes
il Fustino EVOO
2, Bone-in Rib-eye Steaks (1 pound each and 1 inch thick)
il Fustino, Aged Balsamic
Directions:
Whisk together the Porcini Mushroom Rub, sugar, salt, black pepper and chili flakes.
Sprinkle the rub over the rib-eyes liberally. Drizzle some il Fustino EVOO over the steaks and rub together. Repeat on the other side of the steak.
Wrap the steaks tightly in plastic wrap and refrigerate for at least 4 hours.
Prepare a grill pan by heating up a drizzle of il Fustino EVOO over high heat.
Cook the steak for about 3 minutes on each side. (4 minutes on each side for well-done.)
Remove from pan and rest in foil for 15 minutes.
Serve over a bed of sauteed kale with a drizzle of aged balsamic and enjoy!